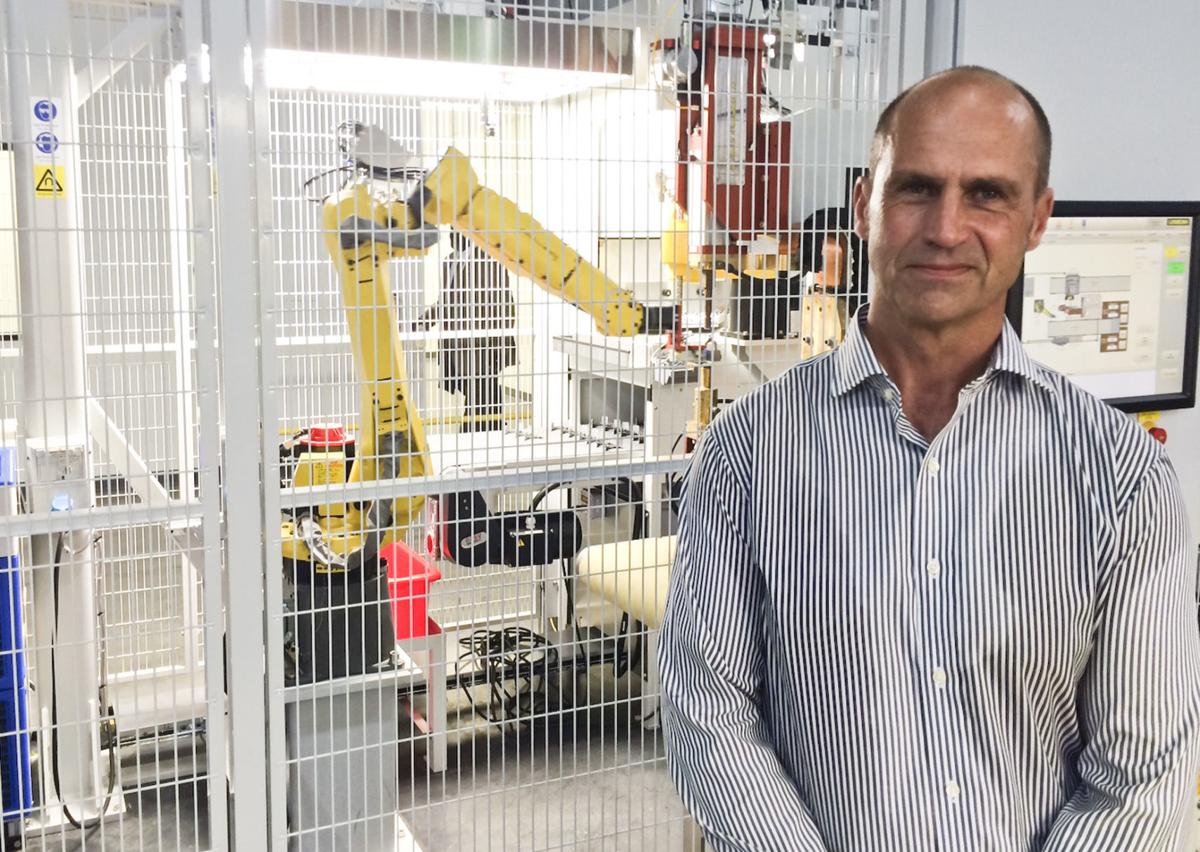 A Swedish automotive supplier cut the ribbon on its Orangeburg County plant Sept. 27, 2019.
It is the company's first North American plant.
"It is a big step for us to enter here. This has been a really fast journey," Gnotec Group President and CEO Jorgen Oldenstedt said.
The atmosphere is fantastic, he said.
"I really feel like family when I come here," Oldenstedt said.
Gnotec Group will invest $5.9 million and create 78 new jobs over the next five years at the plant.
Its 30,000-square-foot production facility is located in the Carolina Regional Park off of U.S. 601 near Interstate 26.
The building formerly housed flooring company Mohawk Industries Inc. It is expandable to 50,000 square feet.
Gnotec will use the facility initially for warehousing and then manufacturing operations focused on welding and product assembly.
The company is receiving tax incentives from the county, including a fee-in-lieu of taxes agreement and special source revenue credits.
The company will be taxed at a 6-percent assessment ratio at a rate of 370.1 mills for 30 years. The typical assessment ratio for businesses in South Carolina is 10.5 percent.
The Central South Carolina Alliance helped to facilitate Gnotec's arrival in the county.
Alliance President and CEO Mike Briggs said Gnotec's arrival is the story of a world-class company and world-class community coming together.
"It is truly what economic development is about. This is a community that will embrace you and do whatever they can do to ensure your success," Briggs said.
Oldenstedt said, "We have other plants in other places, but we have never ever been introduced to meeting an organization and received support like this."
"Everyone has been helping out in various ways," he said.
Gnotec General Manager Johan Westerberg said the company will receive bulk material from Europe and then customize the parts for automobiles.
"We are providing bodywide parts to the automobile industry," Westerberg said. "Volvo is one of the main customers, and we are hoping the other big one will be a customer as well. The other one in Spartanburg: BMW."
Gnotec will weld parts using robotic technology.
"By doing this, we are really ensuring the piece coming out is correct," Westerberg said. "That is the main reason for automation. Everything is advanced. The technology that will be utilized is the latest."
"Orangeburg has a good location," Westerberg continued. "It is between Volvo cars and BMW. It is close to I-26 and close to the port."
Westerberg said the company will utilize Orangeburg-Calhoun Technical College to train its workforce.
"I am excited about it," Orangeburg County Council Chairman Johnnie Wright Sr. said. "It is a new day in Orangeburg County. We are going to be looking for a lot more of these type of announcements."
Wright said Gnotec could have chosen any place to locate but chose Orangeburg.
"That shows the teamwork that we have here," Wright said.
Gnotec has plants in Sweden, Germany, Slovakia and China.
Be the first to know
Get local news delivered to your inbox!