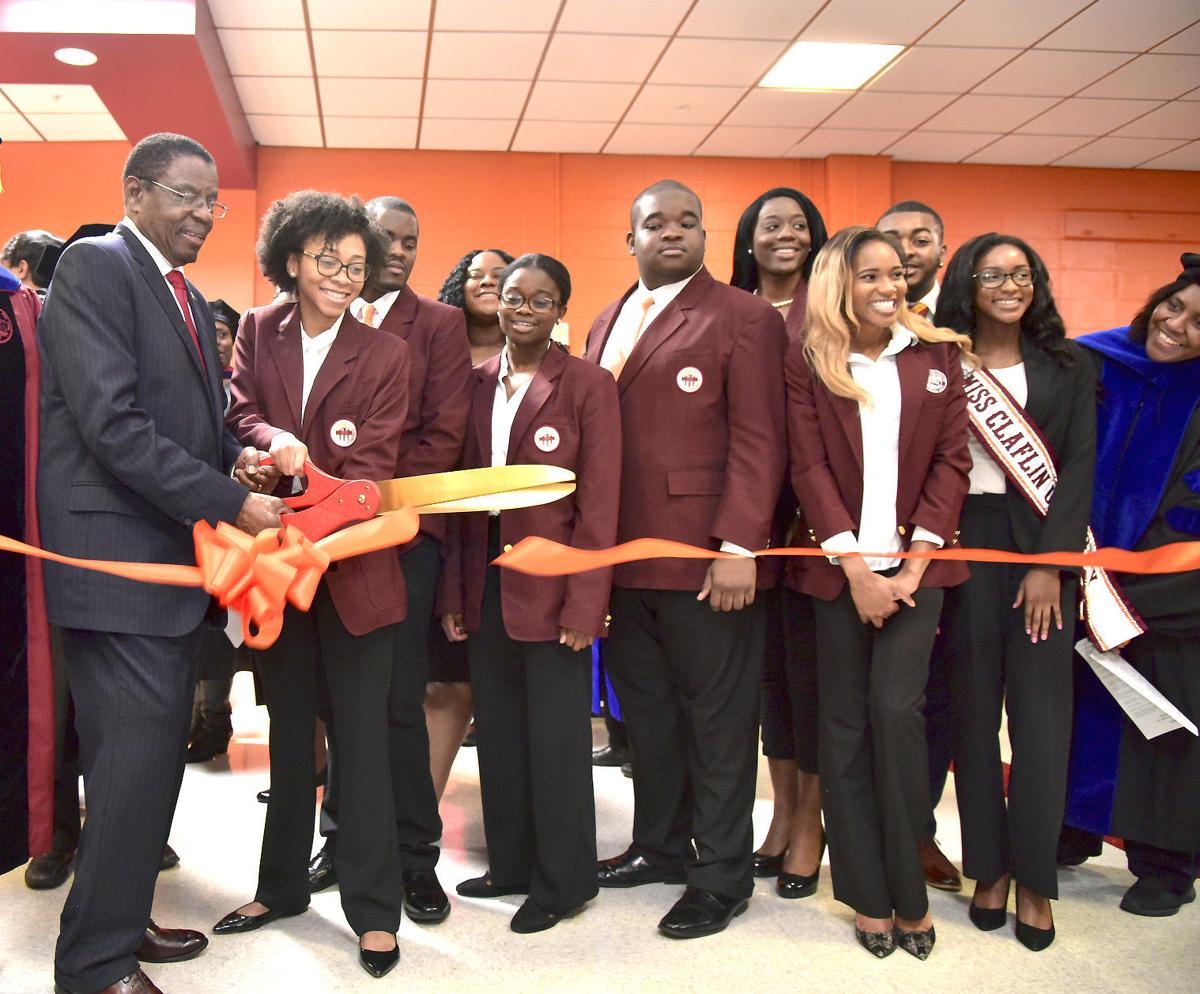 Claflin University President Dr. Henry N. Tisdale checked off another box on his final list before he retires this year after cutting the orange ribbon to officially open the Jonas T. Kennedy Health & Wellness Complex Jan. 24.
The official groundbreaking ceremony took place 16 months ago in September 2017. Its completion offers a variety of services to the university and the surrounding community during the university's celebration of its 150th anniversary, an observance that began with Founders' Day in the fall.
The newly constructed structure is an expansion of the former Jonas T. Kennedy Gym. A modern weight room, community kitchen, indoor walking track, auxiliary gym, and classrooms are some of the features of the complex.
The complex is located where the former trophy wall existed in the gym.
It is a two-level structure; the first floor being occupied by the weight room, which includes free weights and several workout machines, classrooms, and the community kitchen. Also on the first floor is an auxiliary gym with a walking track above.
There is also a space designated for a farmers market.
The second floor features treadmills and other workout equipment, as well as meeting rooms. There is also a room that will house a kinesiology lab.
The project had several funding sources, including the university's capital campaign, the U.S. Department of Agriculture, and Orangeburg County among many others.
Before the ribbon was cut, the university held its 2019 Spring Convocation.
The combination of the convocation and ribbon cutting attracted a crowd of current students, members of the Claflin's board of trustees, Orangeburg County and City of Orangeburg elected officials, and many Claflin University alumni.
Among those in attendance were the Kennedy-Hepburn family, who are immediate family to Jonas T. Kennedy.
Be the first to know
Get local news delivered to your inbox!