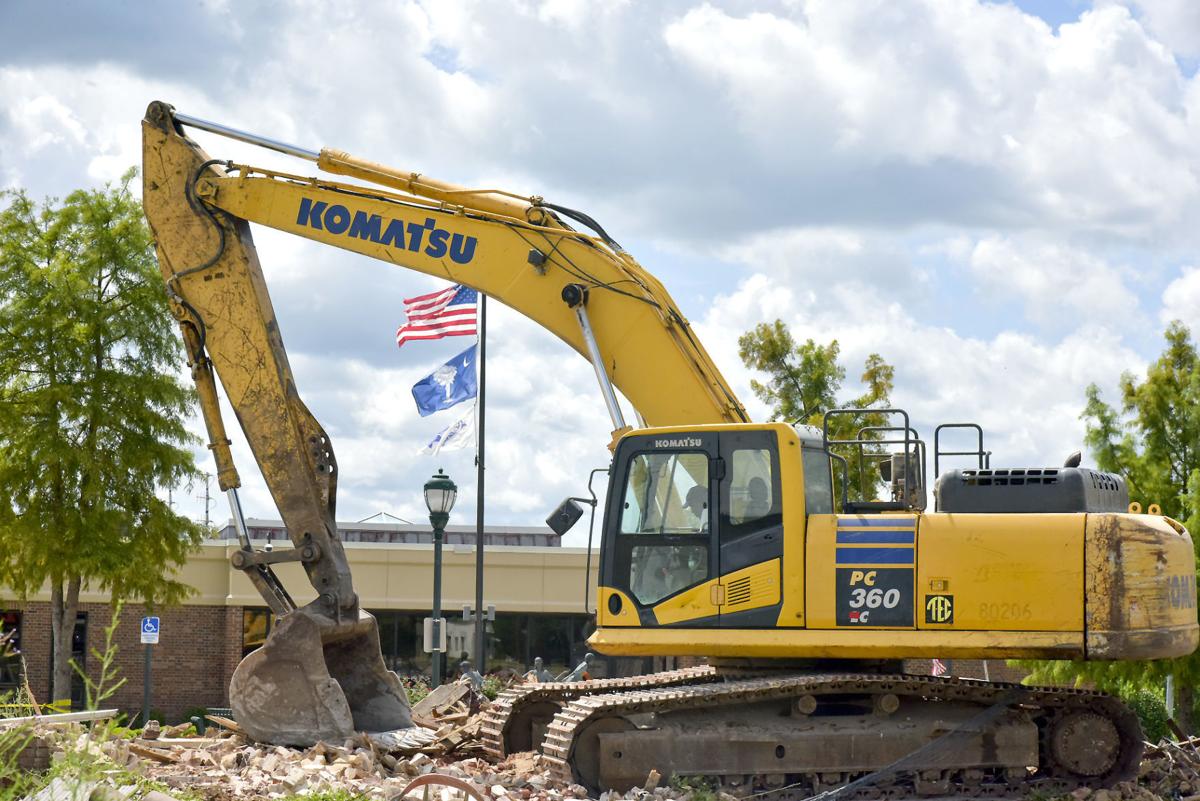 Orangeburg's Department of Public Utilities demolished a strip of empty shops at Windsor and Russell streets.
The utility hopes to market the land to a developer who will enhance downtown, DPU spokesman Randy Etters said.
"It'll be green space until such time as it's purchased or another use is found for it," he said.
The 1.84-acre parcel was given to the city by Mikee Johnson and Greg Campbell last year. It's located across from DPU, on the same side of the street as the former First Citizens Bank building.
You have free articles remaining.
Etters said the structures on the land were evaluated and it was not feasible to repair them.
After the buildings are demolished, the foundations will be removed and the land will be graded.
As the new year arrived, DPU officials say property and interest in the area has been high since the removal of the buildings.
DPU and the City of Orangeburg have built a comprehensive marketing plan for the parcel and the rest of downtown. The goal is to attract investors and developers who want to take advantage of the city's opportunity zone designation.
A developer once discussed building a new library on the land, but the project didn't come to fruition.
Orangeburg County now plans to develop a new library at site of the former Piggly Wiggly on Russell Street.