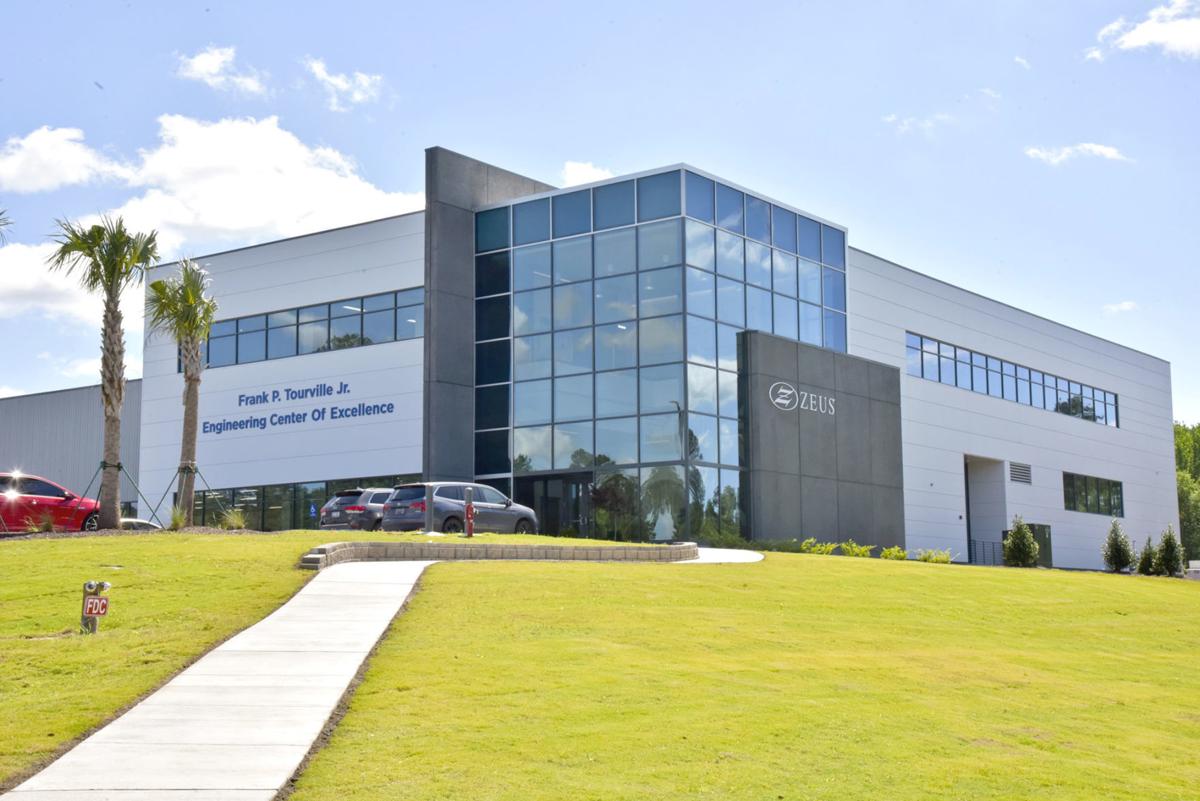 From aerospace to automobiles to lawn mowers to chemicals, Orangeburg County makes things.
Over the last decade, Orangeburg County has become even more probusiness with an outstanding leadership, workforce, strong training programs and great proximity to the Port of Charleston.
Now our citizens are reaping these benefits.
The number of prospects (company leaders taking a close look at Orangeburg County) is one of the highest in five years and unemployment is the lowest in four decades. We continue to target industrial sectors like automotive, aerospace, logistics, chemicals, plastics, advanced textiles, agribusiness and even energy.
During the last year, we have welcomed companies from around the globe.
Zeus Industrial Products Inc. invested $15.9 million in Orangeburg County and created 20 new jobs.
Most recently Orangeburg County proudly hosted a delegation of Spanish Aviation Companies on a tour through the state and also had the opportunity to present Orangeburg to a gathering of the South Carolina Department of Commerce International Project Managers. These meetings allow us to get Orangeburg County's message around the world.
Also this year, we announced our 22nd international company. These 22 companies represent 13 foreign countries operating within our county with more than 5,000-plus employees, ranking us in the top tier for the state per capita and one of the top micropolitan areas in the country for economic development per Site Selection Magazine.
Let's not forgot that South Carolina is No. 1 in FDI (Foreign Direct Investment) in the country and being in the top tier means Orangeburg County has a world of opportunity.
Examples of these new global companies include:
Gnotec, the first Swedish manufacturing facility to supply Volvo in South Carolina.
Quality Models, a Canadian-based company, recently announced Orangeburg would be the new headquarters for its U.S. operations.
U.S.-based companies locating or expanding in Orangeburg County include:
Carolina Chips' $40 million facility in Holly Hill.
IPS Packaging, which recently constructed a new 50,000-square-foot facility in Orangeburg County/City Industrial Park.
Dempsey Wood Products expanding its facility near Rowesville.
Longleaf Packaging just announced a new manufacturing plant on I-95 in the Providence area.
The brand new Frank P. Tourville Jr. Engineering Center of Excellence was just completed for our own Zeus Industrial Products.
Together these investments total more than $87.7-plus million and represent 255 new jobs and numerous new families to the region.
Most importantly is the fact that we've had more than 1 million square feet of new construction in the last two years as Orangeburg County quickly has become a top business location in the Midlands.
This year we celebrated the fourth annual Business Hall of Fame hosted by the Orangeburg County Partnership, which was a sellout and had a record number of sponsors.
We recognized people of character who demonstrate to our youth what hard work, vision and determination can mean if you commit yourself to excellence.
Orangeburg County also proudly hosted the 29th Annual South Carolina Rural Summit held March 4 and 5 at Orangeburg-Calhoun Technical College's Roquemore Auditorium.
This is the first time Orangeburg County has ever hosted the event and it was a hit. More than 150 leaders from around the state got the opportunity to visit and learn about our county.
Another exciting growth area is solar farms, which have brought the county more than $500 million in new investments from companies including Tradewinds, Southern Current, Eagle Solar and Narenco Solar.
With all of our success, the key ingredient is still collaboration, which Orangeburg County is seeing at encouraging new levels between the county and our 17 municipalities with the One Orangeburg County Initiative.
The new gateway signs, built by the County of Orangeburg and supported by the city, address key issues that we can solve together.
The county also has more than 100 new infrastructure projects that will be funded by the capital penny sales tax, paving the way for new economic development and a better life for our citizens.
Furthermore, the One Orangeburg County Initiative is bringing together more than 1,200 people committed to making our community an even better place to live, work, play, shop and learn.
As industry grows, commercial retail develops also, benefiting everyone.
The City of Orangeburg announced Ollie's, the new Badcock Furniture, Planet Fitness and the grand re-opening of both Gold's Gym and Big Lots, to name a few.
Recreationally, the city will open its new $18 million sports complex on North Road in the spring and will bring families to Orangeburg for "travel ball," baseball and softball.
Our county, with the support of the Orangeburg Legislative Delegation, is working hard to clean the Edisto River and bring back our outdoor playground to a place where we can all access the beauty of the longest black water river in the United States.
We are proud to be part of such a supportive community with such committed leaders.
Our economic development team's work would not be possible without the support we receive from so many community leaders, allies, investors and involved citizens in the One Orangeburg County Initiative and the "1,000."
We're excited to build on the strong momentum of 2018.
In fact, there are several new projects in the pipeline I wish I could tell you about.
While it's too soon to disclose the details, I can tell you I am confident Orangeburg County will continue to rise to new heights and truly make you proud to call her home.
Stay tuned for a great year ahead!
Gregg Robinson is executive director of the Orangeburg County Development Commission.
Be the first to know
Get local news delivered to your inbox!