Black Friday sales are chock-full of discounted electronics, including brand-name laptops and computers. Before you commit to purchasing one, make sure you're familiar with the details and restrictions.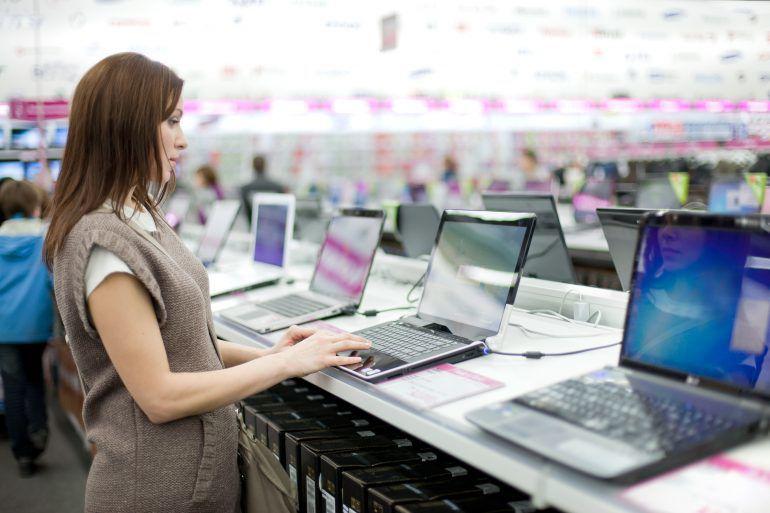 Best Black Friday laptop and computer deals, 2019
Retailers like Costco and Best Buy are serving up a bounty of deals on laptops and desktops this holiday season. Here are a few standout deals:
HP: HP 15t Laptop with an Intel Core i7 processor and Intel Opane memory for $480 at HP ($869.99 off). The doorbuster deal starts at 12 p.m. PT on Nov. 29. Limited quantities are available.
Costco: Apple MacBook Pro 13.3-inch with an Intel Core i5 processor, retina display and touch bar for $1,199 ($250 off). Limit two, available now.
Best Buy: $200 off select iMac models.
Dell: Inspiron Desktop with an Intel Core i5 processor, 12GB memory and 512GB SSD for $499.99 ($300 off). Doorbuster deal starts at 9 a.m. ET on Nov. 29.
Best Black Friday laptop and computer deals, 2018
Last year, shoppers could find competitive bargains at various big-box stores, electronics retailers, office supply stores and wholesale clubs. Here are a few of our favorite picks:
The Apple MacBook Air 13.3-inch display with 128GB flash storage was on sale for $799.99 ($200 off) at Best Buy.
Costco sold the HP Pavilion 23.8-inch 1080p touchscreen all-in-one desktop for $699.99, a discount of $200.
The Samsung Chromebook 3 was $99 ($100 off) at Walmart.
Computer retailers such as Dell and HP had enticing deals in the mix, too.
No matter where you shop, keep an eye out for limited quantities, sale start times and retailer return policies.