Snapshots from Laurel Hubbard's historic moment at the Tokyo Olympics:
Isaiah Jewett emulates anime superheroes.
The NHL announced Saturday that it will conduct a full investigation into allegations made on social media that Sharks forward Evander Kane gambled on league games.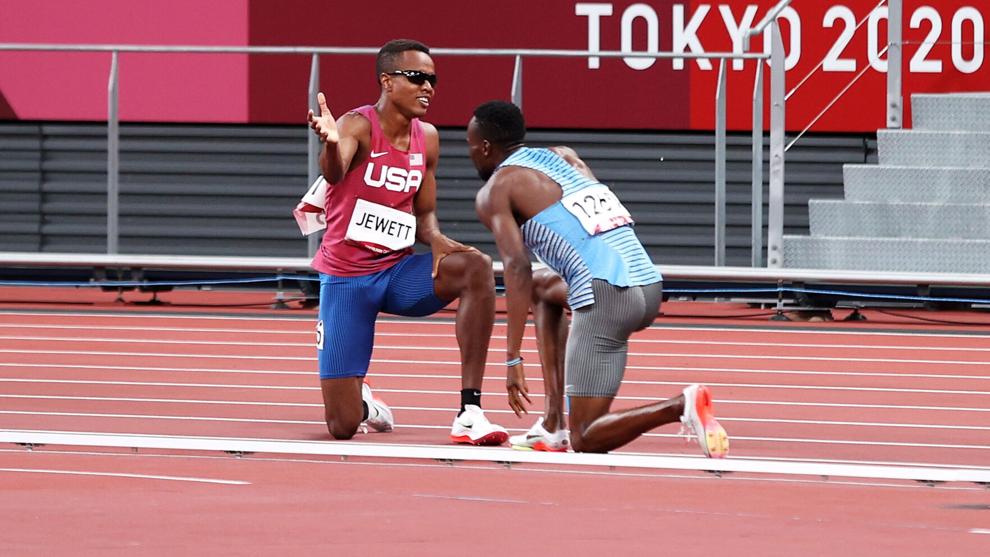 Isaiah Jewett of Team United States and Nijel Amos of Team Botswana react after falling in the Men's 800 m Semi-Final on day nine of the Tokyo 2020 Olympic Games at Olympic Stadium on Sunday, August 1, 2021 in Tokyo, Japan.
Isaiah Jewett of Team United States and Nijel Amos of Team Botswana react after falling in the Men's 800m Semi-Final on day nine of the Tokyo …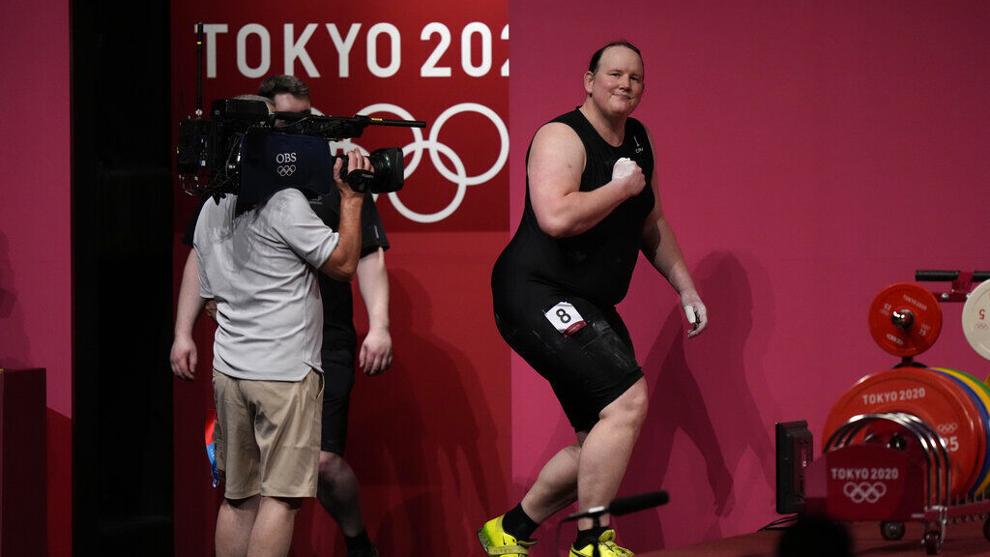 Tokyo Olympics Weightlifting
Laurel Hubbard of New Zealand walks on to the podium to compete in the women's +87kg weightlifting event at the 2020 Summer Olympics, Monday, …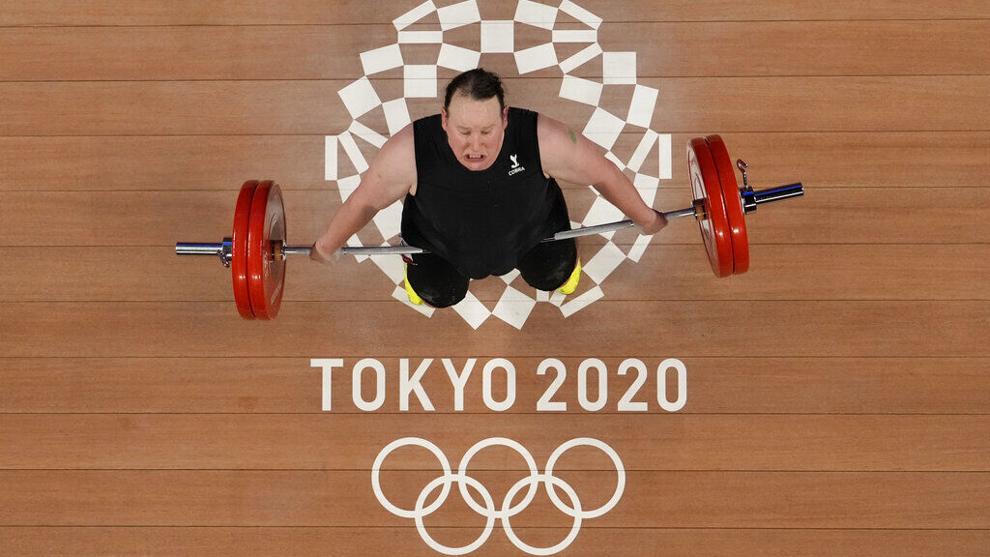 Tokyo Olympics Weghlifting
Laurel Hubbard of New Zealand competes in the women's +87kg weightlifting event at the 2020 Summer Olympics, Monday, Aug. 2, 2021, in Tokyo, J…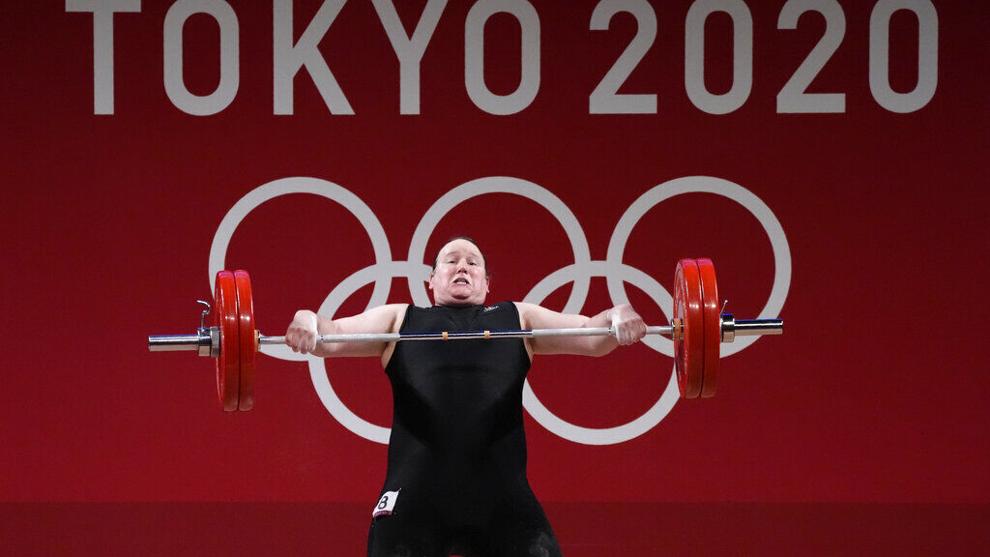 Tokyo Olympics Weightlifting
Laurel Hubbard of New Zealand competes in the women's +87kg weightlifting event at the 2020 Summer Olympics, Monday, Aug. 2, 2021, in Tokyo, J…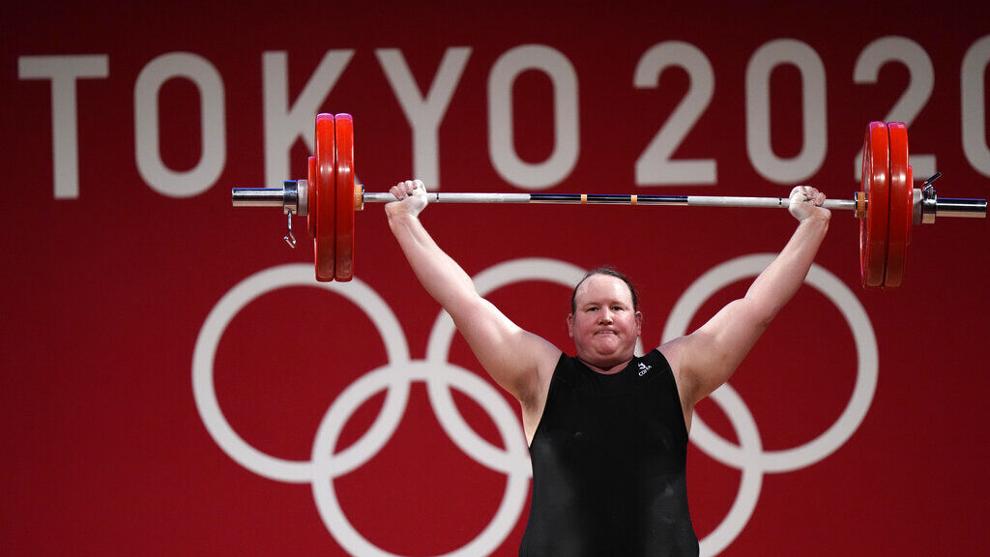 Tokyo Olympics Weightlifting
Laurel Hubbard of New Zealand competes in the women's +87kg weightlifting event at the 2020 Summer Olympics, Monday, Aug. 2, 2021, in Tokyo, J…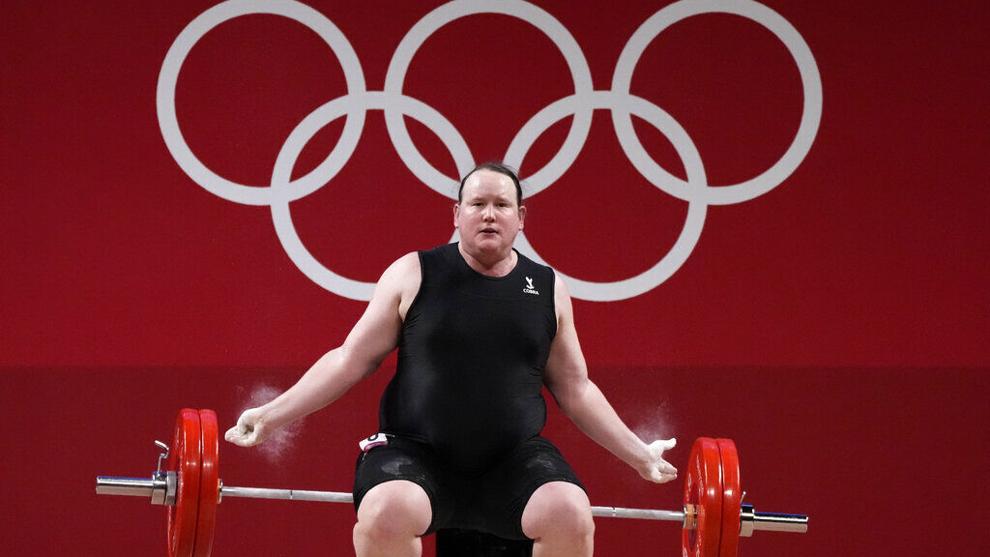 Tokyo Olympics Weightlifting
Laurel Hubbard of New Zealand drops the barbell during a lift, in the women's +87kg weightlifting event at the 2020 Summer Olympics, Monday, A…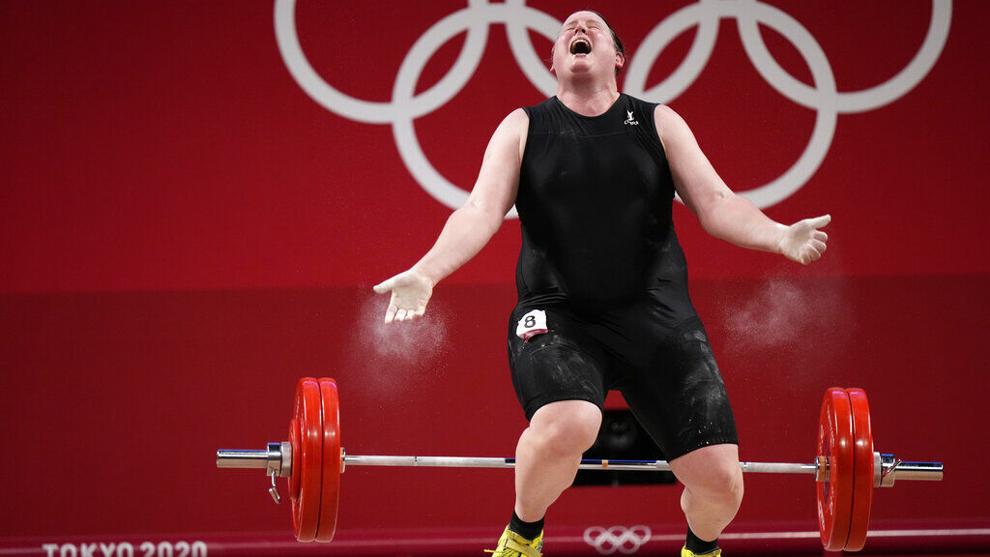 Tokyo Olympics Weightlifting
Laurel Hubbard of New Zealand reacts after dropping the barbell in a lift, in the women's +87kg weightlifting event at the 2020 Summer Olympic…