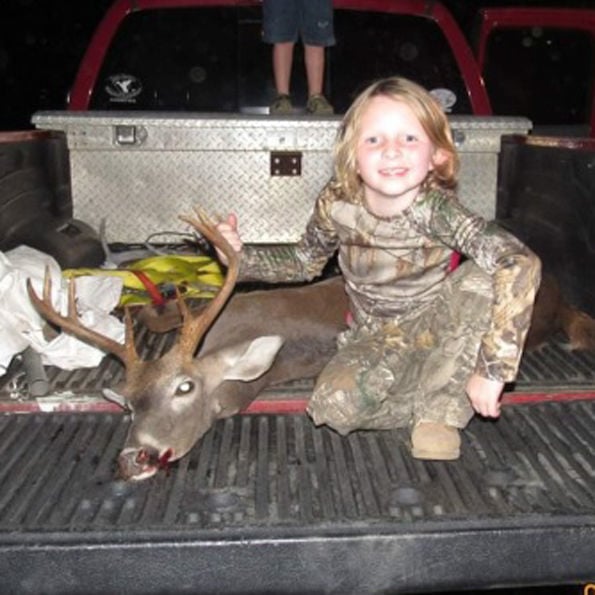 On Sept. 21, Kimber Widener, 7, of Livingston, killed her first deer while hunting with her daddy.
When the deer came out, he asked if she needed any help and she said, "No that would be cheating. I want to do it all by myself."
She shot the 8-point with an AR15.
Kimber is the daughter of George and Tasha Widener and older sister of brother Case. She is the granddaughter of Mackie and Patricia Tyler of Livingston, Milton and Ann (Kennerly) Widener of Williston and great-granddaughter of Barbara Kennerly of Williston.
Be the first to know
Get local news delivered to your inbox!