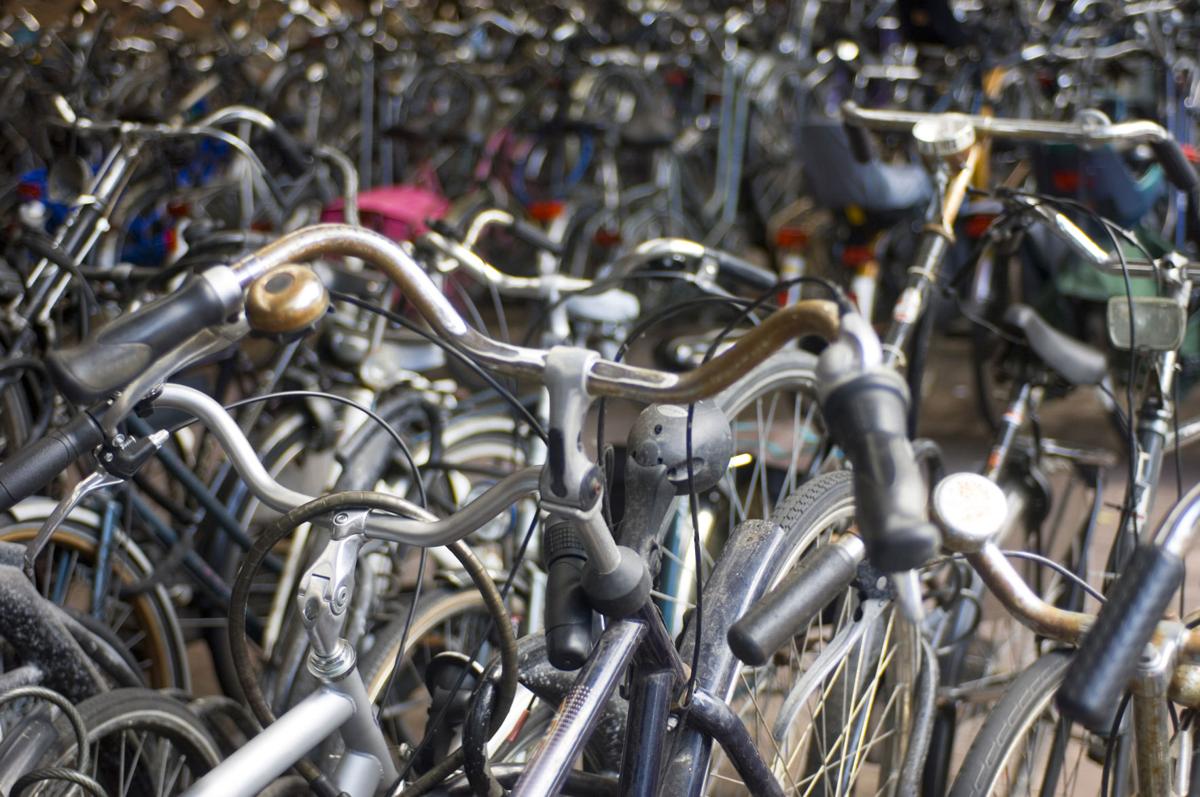 The bicycle business is booming across the country as Americans look for new ways to exercise and get out of the house while adhering to stay-at-home orders.
Jesse Scatton owns five bike stores recently rebranded as the Neighborhood Bike Shop of East Sac, Elk Grove, Greenhaven, Carmichael and Antelope. Scatton said sales and service requests skyrocketed at bike stores in recent months as fitness centers, parks and recreational sports activities were shut down under public health orders to prevent the spread of the coronavirus.
"We're selling every bike we can get our hands on and we're servicing easily twice as many bikes as usual for this time of year," Scatton said. "Folks have got to get out and exercise, and the bike is a great way to do that."
Scatton said bicycle sales have been "soft" for several years, but his business is up 200 to 300% over a normal spring. He said it has been difficult to keep up with demand due to major supply chain shortages caused by factory closures in Asia.
"We're selling two to three times as many bikes and we're handling two to three times as many services," Scatton said. "… We're literally selling the bikes before they come into the shop."
Steve Crowley, an employee at The Bicycle Business on Freeport Boulevard in the Land Park area, has witnessed the same trend.
"We're seeing a very large increase in business like I've never seen in the industry before," said Crowley, who has worked in bicycle shops for the past seven years. "The summertime is busy anyway because everybody's trying to get outside, but we've never seen sales numbers like this across the country. There's a crazy bike boom right now."
Many shops are offering online sales, curbside pickup and delivery. California and most other states declared bike shops essential businesses, allowing them to operate amid coronavirus restrictions.
Bloomberg reported the $54 billion global bicycle market could see sales in some road-bike categories rise by 35% worldwide this year, citing data from WinterGreen Research. Scatton said he is seeing dramatic increases in sales for all categories of bikes, including fitness bikes, mountain bikes, road bikes, children's bikes and electric bikes, a rise in popularity cycling hasn't seen since Lance Armstrong's fall from grace in 2012. Armstrong won seven consecutive Tour de France championships from 1999 to 2005 but was later stripped of his titles due to a doping scandal.
Trek Bicycle, one of the top-selling brands in the U.S., recently released results of an April survey of more than 1,000 American adults. The study, conducted in partnership with research firm Engine Insights, explored how cycling behaviors and attitudes have changed amid the coronavirus pandemic.
The study showed that 85% of Americans view cycling as a safer alternative to public transportation while social distancing and 90% include biking in their top three modes of transportation when traveling within five miles during the COVID-19 crisis.
"Our country is facing an unprecedented health crisis that has impacted all aspects of society and culture, and how we move," John Burke, president of Trek Bicycle, said in a news release. "At Trek, we're curious to pull back the curtain to see how Americans are adapting to the new normal and if their attitudes and behaviors around cycling have shifted given that people are under more stress than ever before, feeling cooped up and seeking alternate modes of essential transportation that's in line with social distancing."
The study also found that 63% of Americans feel bike riding helps to relieve stress and anxiety during the pandemic and 27% who own a bike turn to riding for mental health and stress relief.
"Exercise is key to not only physical health, but mental health as well, and it was encouraging to see that nearly one-third of Americans are turning to bike riding to de-stress and help cope with the current environment," Burke said. "We want to continue supporting people in both urban and rural areas, and in between, with viable transportation options and a hobby that keeps them and their kids occupied, healthy and happy during these difficult times."
Be the first to know
Get local news delivered to your inbox!