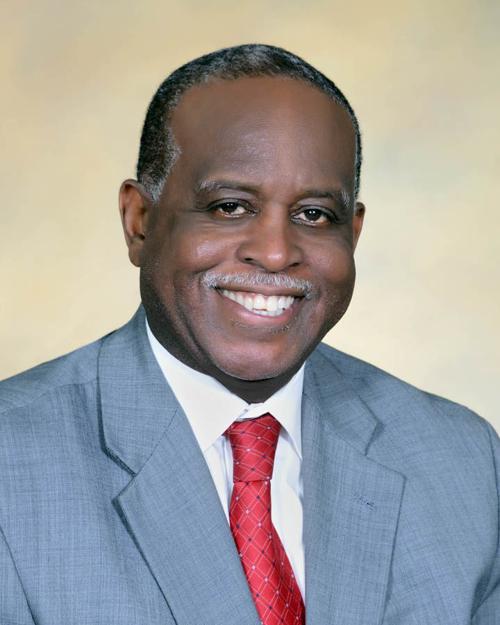 As one of the nation's leading historically black institutions of higher education, Claflin University participated in the annual observance of HBCU Week Sept. 16-19 under the leadership of the White House Initiative on HBCUs. This initiative provided the nation and the world an opportunity to celebrate the immense contributions and proud legacy of historically black colleges and universities. "HBCU Competitiveness: Aligning Institutional Missions with America's Priorities" was the theme for this year's HBCU Week.
At historic Claflin, the oldest and first HBCU in South Carolina to open its doors to all students regardless of gender, race, religion or ethnic origin, the list of distinguished alumni begins with the university's eighth and current president, Dr. Henry N. Tisdale, a 1965 graduate. His wife, First Lady Alice Carson Tisdale, is an alumna of Elizabeth City (N.C.) State University, where she earned her degree in elementary education. She also is director of Claflin's Alice Carson Tisdale Honors College. Claflin, founded in 1869, is celebrating its 150th anniversary of academic excellence and developing a diverse and inclusive community of globally engaged visionary leaders.
Among the list of Claflin graduates whose achievements received national and global recognition are Alice Jackson Moorer (1884) and Annie Thortne Holmes (1884), two of the first five black women in the world to receive college degrees. Robert Bates (1884), first African-American certified as an architect; Ernest A. Finney Jr. (1952), first African-American to serve as chief justice of the South Carolina Supreme Court; Leo F. Twiggs (1956), internationally recognized artist and first African-American to receive a doctorate from the University of Georgia; and Cecil Williams (1960), internationally recognized photographer, author and publisher known for his extensive collection of civil rights photographs.
Historically black colleges and universities have made a lasting global imprint on virtually every facet of culture and society. HBCU alumni have ascended to leadership positions in government, education, business and industry, science and technology, medicine, literature, entertainment and every other imaginable profession and vocation. The rich heritage of these institutions is a testimony to their resilience and unremitting commitment to providing access to higher education for African-Americans and others seeking empowerment and expanding their opportunities with a college degree.
The Rev. Dr. Martin Luther King Jr. (Morehouse College); noted civil rights activist and Nobel Prize winner; Oprah Winfrey (Tennessee State), renowned media executive/entertainer; Thurgood Marshall (Lincoln (Pa.) University/Howard University Law School), the first African-American justice appointed to the U.S. Supreme Court; Spike Lee (Morehouse College), movie producer; Ronald McNair (N.C. A&T State University), the second black astronaut to travel in space; Marian Wright Edelman (Spelman College), founder of the Children's Defense Fund, and Mary Jackson (Hampton University), NASA's first black female engineer, are but a handful of trailblazing HBCU alumni whose achievements inspired generations of aspiring scholars to continue their education at HBCUs.
HBCUs have persevered through economic recessions, periods of declining enrollment, reduction of state and federal funding, and alumni and corporate support to fulfill the commitments for which they were founded.
HBCUs and their constituents were invigorated by the results of a recent landmark study, HBCUs Make America Strong: The Positive Economic Impact of Historically Black Colleges and Universities. The study, released last February, was commissioned by UNCF's Frederick D. Patterson Research Institute. The study broadly quantifies the economic impact of HBCUs on the nation's economy and their respective regions, using metrics such as faculty and staff salaries and wages, student enrollment and tuition, the institution's operating budget including expenses related to providing services for students, and employees, and how students, employees and alumni contribute to the region's economy as loyal consumers.
The report states that many of these HBCUs have played a vital role in the economy of these regions for more than 100 years. The report placed the economic impact of HBCUs at $14.8 billion annually, which is equivalent to a ranking in the top 200 on the Fortune 500 list of America's largest corporations. The report also concluded that HBCUs generate 134,090 jobs in total for their local and regional economies and that 50,000-plus HBCU graduates in 2014 can expect total earnings of $130 billion over their lifetimes -- 56 percent more than they could expect to earn without their college credentials.
According to the report, Claflin University generates $79 million and provides 835 jobs to contribute to the total economic impact of the local and regional economies. This estimate includes direct spending by Claflin from faculty, staff, academic programs and operations, and by students attending the institution.
The salient results of the UNCF study reaffirms the relevancy and dynamism of HBCUs as an integral economic entity which does indeed, make America strong. However, the nation benefits most from HBCUs through their capacity to produce graduates who will meet the challenges and embrace the opportunities of the future. Claflin and other HBCUs have done this for more than a century.
An example of how new programs and academic initiatives are helping to redefine the perceptions and perspectives of HBCUs is the UNCF Career Pathways Initiative Grant funded by the Lilly Endowment Inc. Claflin is the lead institution for the Carolina Cluster Career Pathways Program, which includes Benedict College and Voorhees College. The $6 million grant is a collaborative effort between the three institutions that focuses on preparing HBCU graduates for high-paying careers in the 21st century.
HBCUs are diverse in enrollment, faculty and staff, academic programs, location, and the resources available to their students and the respective communities they serve. They are comprised of students, faculty, staff and alumni who represent a wide spectrum of ideas, philosophies, cultures and career aspirations. However, HBCUs are unified by a common purpose -- improving the lives of its students and society by providing an affordable and accessible college education that inspires academic excellence, visionary leadership, and cultural awareness.
Craig Cotton is public relations director at Claflin University.