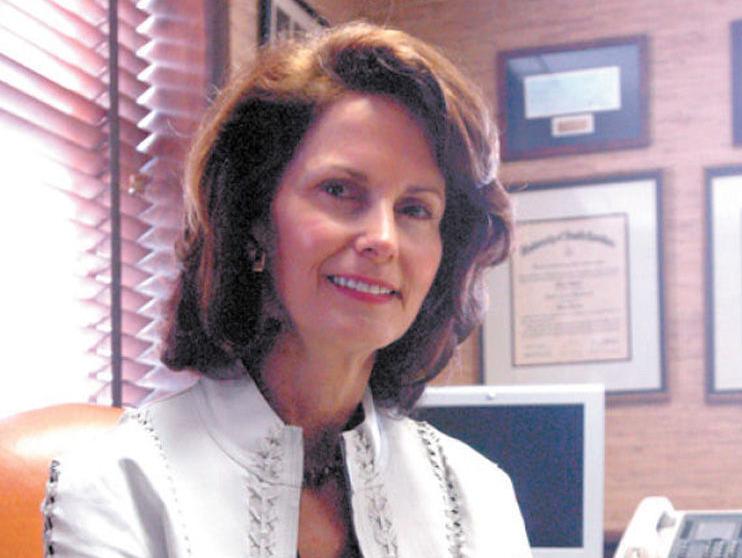 In May, we celebrate Mother's Day, and I find myself thinking about my mom, Karen Williams. Not only was she the best mother a child could ask for, but she accomplished more in her disease-shortened life than most would in 10 lifetimes.
From the sidelines of my sporting events, to my bedside in the hospital; from the Soup Kitchen at First Baptist Church to the judicial chambers of the United States Court of Appeals, mom handled it all with grace and beauty.
As the first female judge for the 4th Circuit Court of Appeals and its first female chief judge, she was at the height of her career when a diagnosis of Alzheimer's changed our lives. My family watched as our beloved mother bravely faced her diagnosis and brought public awareness to an illness that is still highly stigmatized, even today.
No one is ever prepared to receive a diagnosis of Alzheimer's disease, much less at 57 years old. Mom retired as chief judge in 2009, at the height of her career and accomplishments. Alzheimer's disease took that away, but it cannot diminish her legacy or the love she shared with us, her family and friends.
As it turns out, everyone who has a brain is at risk to develop Alzheimer's. It's the nation's sixth leading cause of death, and the only top 10 cause of death in the United States that cannot be prevented, cured or even slowed.
According to the Alzheimer's Association, more than 5.8 million Americans are living with Alzheimer's disease today. Of those, approximately 200,000 people are facing early-onset Alzheimer's like my mother did.
We were very fortunate that we had the support of our community through Mom's illness, and I am so grateful for all who help us continue to honor our mother's memory today. I am proud of the Karen J. Williams Rotary Club of Orangeburg Endowment, which provides transportation, care and more for those living with dementia in Orangeburg, Bamberg and Calhoun counties.
I am also honored to serve on the board of the Alzheimer's Association South Carolina Chapter, supporting their work in the areas of research, care and support. I have also served on Rotary's Coins for Alzheimer's Research Trust (C.A.R.T) fund board in the past.
While Mother's Day is a bittersweet day for our family, I'm grateful for Mom's legacy. I think about the wonderful times we had with her every day, but especially on Mother's Day. One of my favorite things about our small town community is meeting new people who share stories of how my mom touched their life in some way. Through her service and her leadership, Karen Williams left her mark on me, my family, this state, and the Alzheimer's cause. We miss you, Mom.
Charlie H. Williams III is an attorney with Williams & Williams in Orangeburg.
Catch the latest in Opinion
Get opinion pieces, letters and editorials sent directly to your inbox weekly!