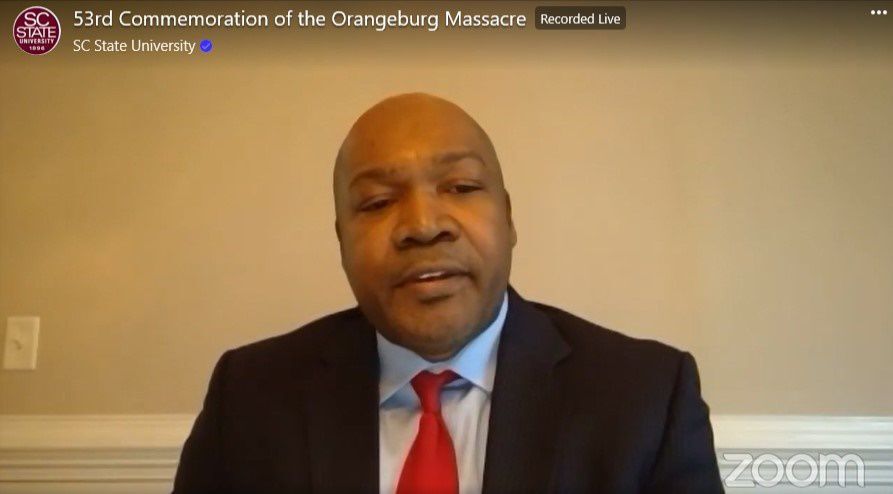 Orangeburg City Council is extremely excited that Sidney J. Evering II accepted the offer to become the new city administrator of Orangeburg. He brings a wealth of experience gained from his 18-year legal career centered on municipal and local governments.
He ushers in a new era in Orangeburg administrative leadership after the retirement of John Yow, who served in the position for 29 years. Evering was chosen from an impressive pool of applicants. What set him apart were several factors, among them an obvious commitment to move Orangeburg forward and help it continue to fulfill its immense potential. No doubt, there are challenges ahead, but Evering is uniquely equipped to handle them.
Evering is a native of Orangeburg and has the vision and passion to see his hometown strive in these challenging times for municipalities across the nation.
Prior to his selection, Evering's legal practice focused on the areas of public finance, economic development and local government. He was often tasked with developing and crafting solutions, communicating practical advice and guidance, and working collaboratively with councils and community leaders to meet challenges.
He has a thorough understanding of how local governments operate. He is skilled at distilling legal issues and providing solutions that stand up to the high level of scrutiny public servants operate under.
Evering spent four years of his career as an attorney with the South Carolina Association of Counties. In that role, he advised counties statewide on various legal issues and lobbied on behalf of the association and its member counties.
In addition to his legal practice, he also served as his previous firm's director of diversity for seven years. In that role, he worked closely with the firm's Diversity Committee to promote and facilitate a working environment of inclusion, respect and opportunity for all employees through education, special initiatives, and hiring and retention practices.
His wide-ranging talents, exceptional skills and strong relationships in the government, business and legal sectors are key assets that we believe will translate into a brighter future for Orangeburg. City Council will support his administrative agenda and the citizens of Orangeburg will be wise to follow suit.
Michael C. Butler is mayor of Orangeburg.