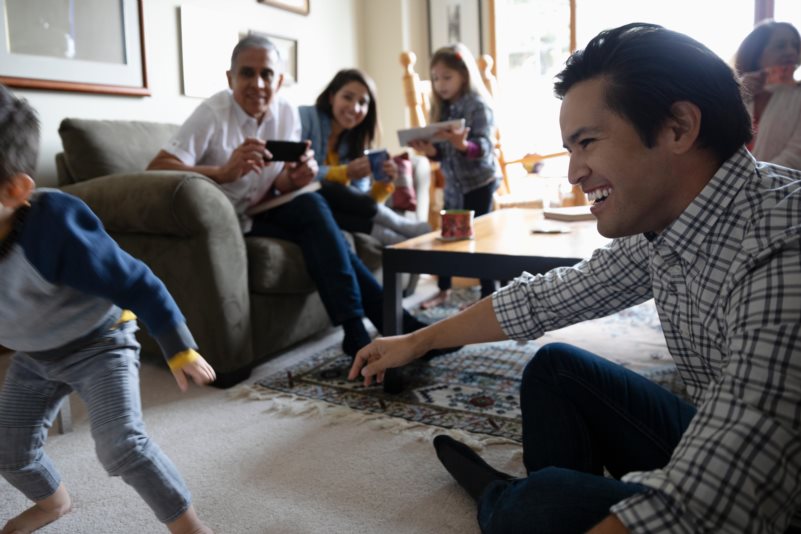 Photo Credit: Alamy Stock Photo
As millennials approach their prime earning years, they face unique financial challenges. They are grappling with a combination of mounting student loan debt, increased housing costs and lingering effects of the Great Recession. Despite higher levels of education, millennials are more likely to have lower earnings, fewer assets and less wealth than previous generations at the same age.
Millennials recently surpassed Baby Boomers to become the country's largest generation, and more of these financially burdened young adults are settling down to start families. In fact, over 17 million millennial women are now mothers, and they currently account for the overwhelming majority of births in the U.S.
Given the typical full-time millennial worker earns around $40,000 per year, it's fitting that young millennial families increasingly seek alternatives to big city life, leaving high-priced coastal cities in favor of more affordable cities or suburbs. Of course, while popular, large cities come with steep price tags, they also offer some of the best wages and job opportunities. Fortunately, after taking cost of living into account, a diverse set of metropolitan areas—in terms of both location and size—offer highly competitive salaries for young workers.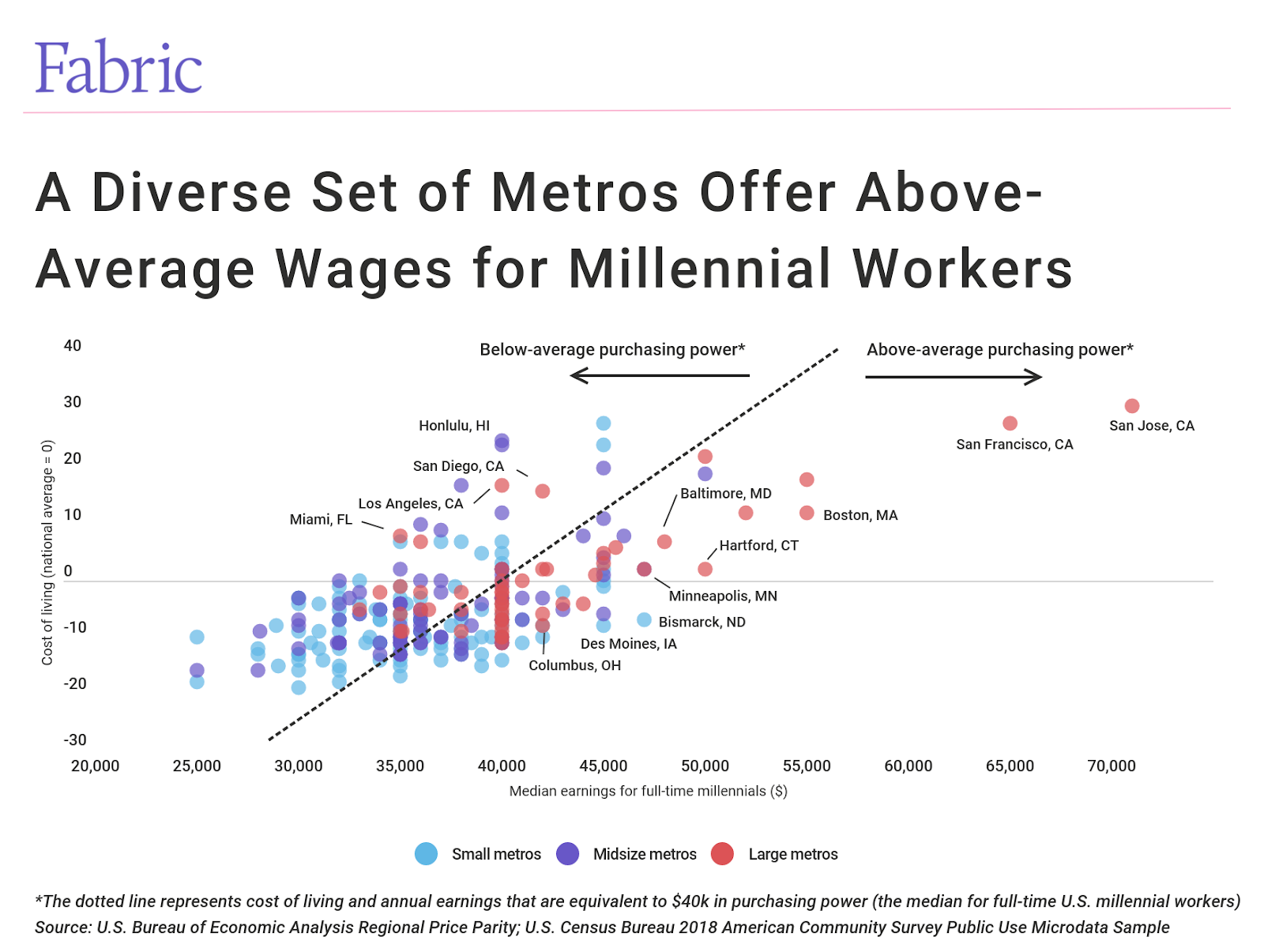 To identify the best-paying cities for millennials, researchers at Fabric—a Brooklyn-based startup helping families plan for their financial future—analyzed the latest data from the U.S. Census Bureau. Only metropolitan areas with at least 100,000 people were included.
In order to make wages comparable across locations, dollar amounts for each metro were adjusted up or down based on the relative cost of living. In highly expensive cities such as San Francisco, earnings were adjusted down; in more affordable cities like Birmingham, earnings were adjusted up.
Across the entire U.S., the median annual earnings for full-time millennial workers in 2018 was $40,000. So, in the data below, if adjusted earnings are above $40,000, then millennials in that city tend to experience above-average purchasing power.
Fabric's researchers started by identifying the small and midsize metros with the highest cost-of-living adjusted earnings for full-time millennial workers.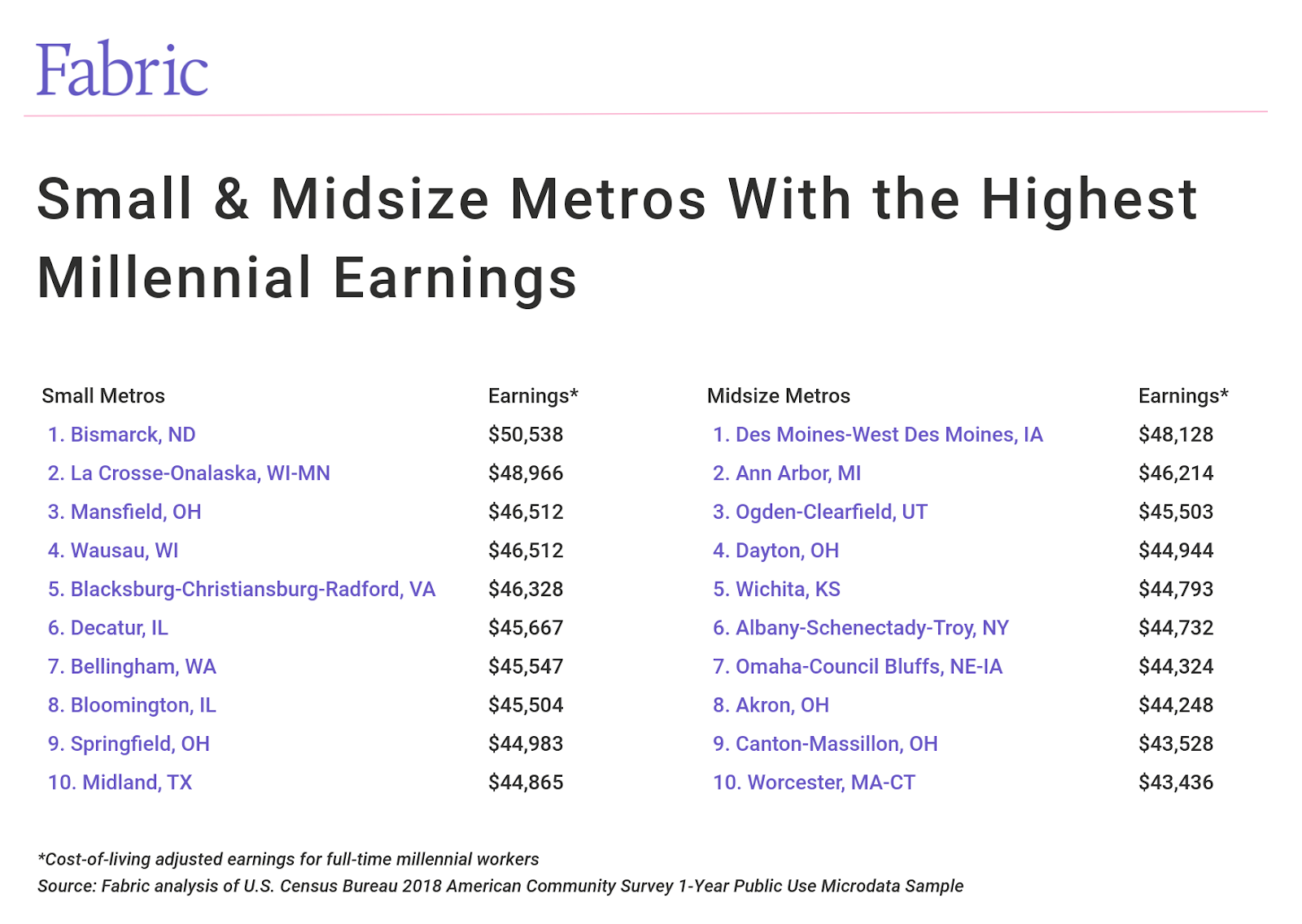 Then, they crunched the numbers to identify the 15 best-paying large metropolitan areas. Fabric included wage data for all workers, population growth and median home prices from Zillow. They looked at population growth to see whether more-affordable cities were growing at a faster rate than others, and they looked at home prices as another measure of relative affordability.