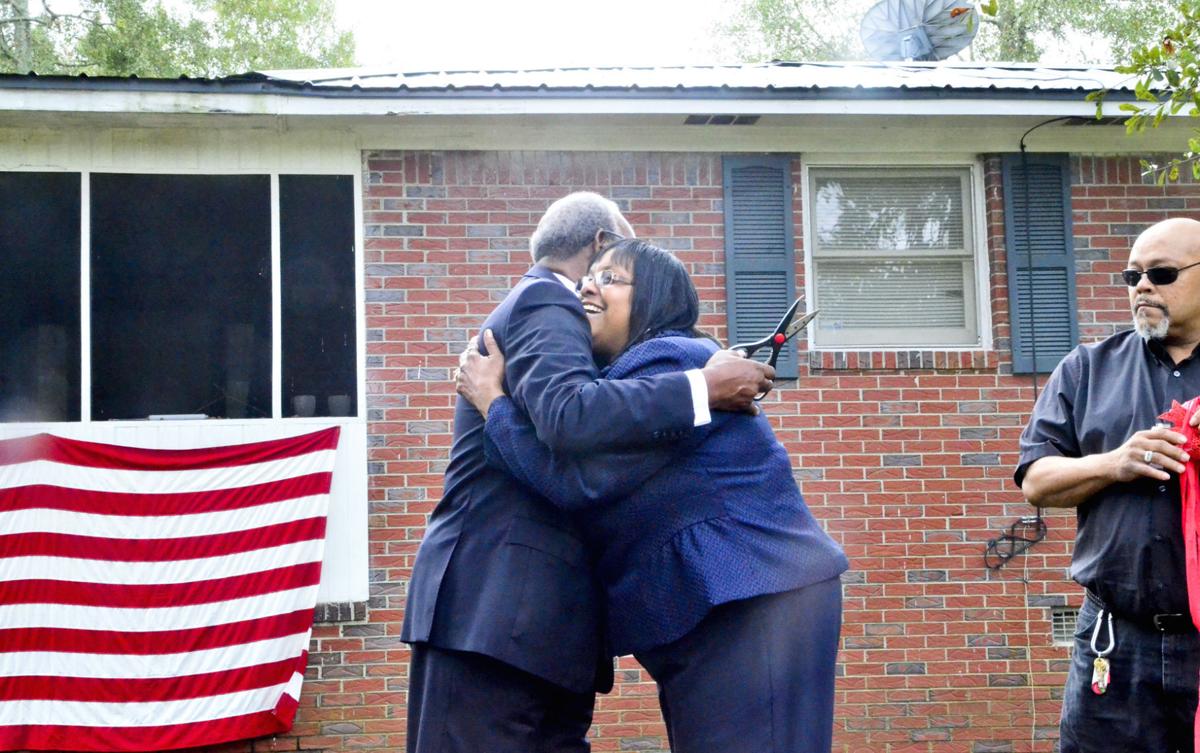 The ribbon was cut on the new, 3,500-square-foot Orangeburg facility for homeless and disabled veterans
Dalton's House for Veterans, located at 167 Benthomp Road, celebrated its grand opening on what officials described as a "historic" and "landmark" day.
The home is located off of S.C. Highway 33 near Interstate 26.
"This has been a dream," Dalton & Dalton Enterprises founder and President Cheryl G. Dalton said. "It has been eight years since we have been working on this. I thank God."
The 20-bed, seven-bedroom, four-bath home has served as an assisted living home in the past.
The staff helps veterans in any way possible, Dalton said, including assisting them in applying for benefits and services as well as job training and vocational rehabilitation if they are able to work.
"Everything a veteran needs, we are going to provide," Dalton said.
The home for veterans is the first of its kind in Orangeburg and in The T&D Region.
"We have a facility here to accommodate our heroes -- our veterans," she said.
Sen. John Matthews, whose three sons are in the military, praised the opening of the home as a much-needed service for the area. His three sons have been in combat 13 times.
"I know the impact veterans have," he said, adding one of his sons served as a chemical officer. Upon exiting the military, it was discovered he had a brain tumor.
"I understand the plight of veterans. Whatever we can do for veterans, let's do it," Matthews said.
Matthews also thanked Dalton for her tenacity.
"It does not matter what the challenge may be, if you've got a vision and you want something ... you never quit," Matthew said. "Cheryl has that kind of spirit of not quitting."
Disabled Vietnam veteran and Purple Heart recipient Dario Roberts Sr. has been a volunteer at Dalton for the past two years.
Though he does not need services at the moment, he said one never knows what the future may hold.
"This means so much to the veterans," he said. "They have someplace to go and something to look forward to. I might be in here one day."