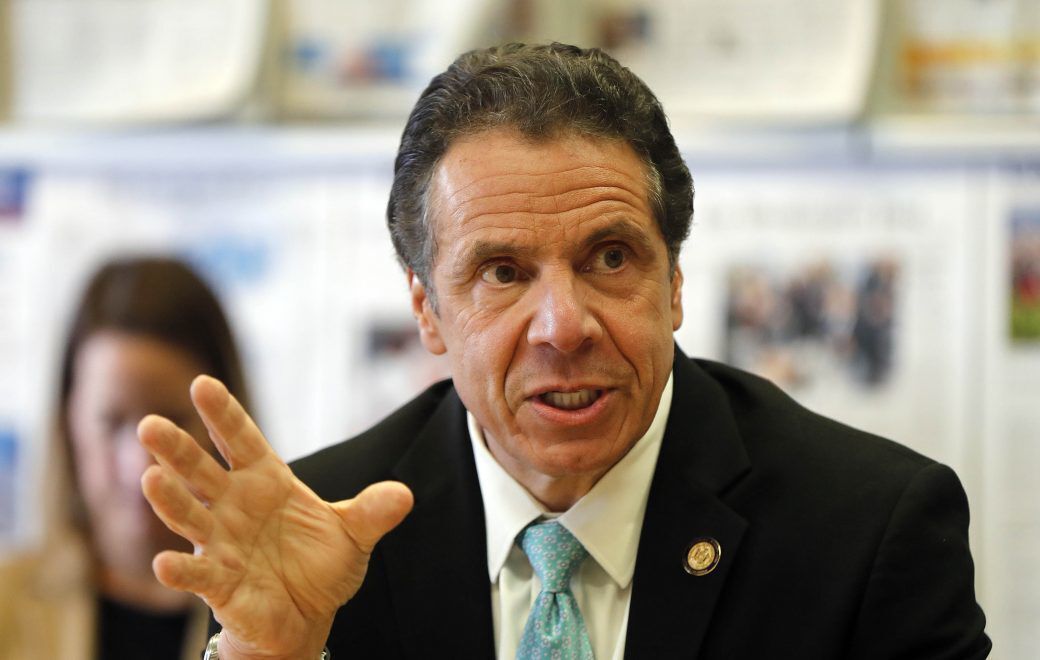 A group of nine Buffalo-area businesses is suing Gov. Andrew Cuomo, State Attorney General Letitia James and the State Legislature alleging the businesses' constitutional rights were violated by the state's response to the Covid-19 pandemic.
In a federal lawsuit filed Friday, the businesses allege the state officials' actions in response to the public health crisis caused financial harm and were "a disturbing and gross abuse of their power."
The businesses – three bars, two strip clubs, a bowling center, a billiard hall, a DJ service and a martial arts studio – have had activity at their establishments either limited or halted. They claim Cuomo overstepped his authority in his use of executive orders, while the attorney general and state lawmakers went along with it, despite having the power to intervene.
Attorneys for the businesses assert Cuomo, James, members of the State Senate and the State Assembly have all violated their oaths of office in either their actions or their failure to act.
"The governor is neither a czar, nor a king," attorneys wrote in court papers filed Friday.
The lawsuit also alleges the state attorney general, in enforcing measures enacted by Cuomo through executive orders, "abdicated her role" in her interpretation and enforcement of the governor's orders.
Members of the Assembly and Senate "have permitted the State of New York to take on the governmental attributes of a monarchy," attorneys Steven M. Cohen and Corey J. Hogan, of the Amherst firm HoganWillig, wrote in the complaint.
Cuomo issued executive orders in March limiting the size of gatherings and ordering businesses deemed "nonessential" to shut down. A regional, phased reopening process started in May.
According to the latest figures from the state Department of Health, there have been more than 418,000 confirmed cases of Covid-19 in the state, while more than 25,000 New Yorkers died of Covid-19. In Erie County, there have been 8,607 confirmed cases and 671 county residents have died, as of Friday morning.
According to attorneys for the businesses, if Cuomo had not issued the executive orders in response to the Covid-19 pandemic, the businesses themselves would have used their own judgment to implement safety and health protocols.
"The populace, including the businesses thereof, do not need the iron hand of governmental authority to compel business owners to take precautions under these circumstances," lawyers wrote.
The businesses also argue that most Covid-19 cases are not severe and that the probability of death of someone under 55 from Covid-19 "is extremely low."
The plaintiffs in the case are Pharaohs, a Cheektowaga strip club; the Body Shop, a strip club in Buffalo; Bimber's Delwood, a bar in Kenmore; Soonertunes Productions; Bison Billiards in Clarence; Karate Ken's in Lockport; Five Star Lanes in South Buffalo; Four Aces Bar & Grill in Woodlawn; and the Cowboy, a bar on Chippewa Street.