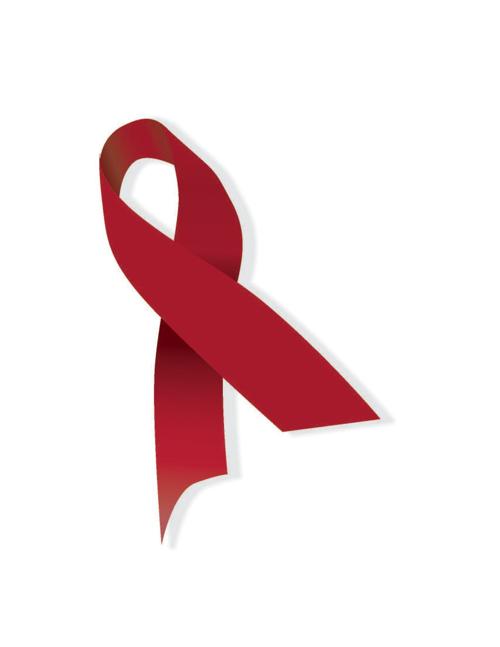 National HIV Testing Day is Tuesday, June 27, and local health officials are hoping residents in The T&D Region will heed this year's message: "Test Your Way. Do It Today."
According to the South Carolina Department of Health and Environmental Control's Surveillance Report, through December 2015 the Low Country Public Health Region reported a total of 3,666 HIV/AIDS cases, with a rate of 755 cases per 100,000 people.
SCDHEC's Low Country Public Health Region includes Orangeburg, Bamberg and Calhoun counties, along with the counties of Allendale, Beaufort, Berkeley, Charleston, Colleton, Dorchester, Hampton and Jasper.
Orangeburg County's rate is 499 cases per 100,000; Bamberg County has a rate of 102 cases per 100,000; and Calhoun County has roughly 37 cases per 100,000.
The statistics are clear but is the message of prevention?
Pinkey Carter, board chairperson of the Minority Aids Council that serves Orangeburg, Bamberg and Calhoun counties, said awareness is key in battling an issue that is not going away.
"The Minority AIDS Council has been around since 1988, but there were HIV issues prior to that that had to be addressed. I think there is a complacency. It's still not something that is going away, and the persons that are affected are not determined by race, gender or ethnicity," Carter said. "It's a challenge that we all face."
The MAC will be sponsoring a community forum at 6 p.m. Tuesday, June 27, at New Mount Zion Baptist Church in Orangeburg. The program's topic will be "Shining a Light on HIV/AIDS in the Tri-County."
A discussion panel will include Shiheda Furse, community manager at HopeHealth, which provides outpatient treatment and care for people with HIV/AIDS living in the tri-county region; MAC member and HIV advocate Pat Kelly and the Rev. Todd A. Brown, pastor of New Mt. Zion Baptist Church. Wilhemina Dixon, a Barnwell County woman whose story of resilience after both her daughter and her granddaughter were diagnosed with AIDS became the subject of a PBS documentary, will also be a panelist.
Brown said he hopes the forum will bring about change, particularly within the African-American community, where HIV/AIDS infection rates are the highest.
"The community and the faith community need to partner together to shine the light on an area of great significance that is really affecting the African-American community," he said. "As the pastor of an African-American church, I feel that this is one of the things that the Lord would definitely have me to do."
Kelly, who has AIDS, said it is important for individuals to get tested for their own health as well as the health of others.
"As a long time survivor of 32 years who has been living with this disease, knowing your status is really important. If you know your status, you can take care of yourself. If you're negative, you need to do the things to protect yourself and stay negative," Kelly said.
Brown said it's about prevention education more than anything.
"The care so many people get is great due to the advances in the care, but that's kind of what's added to the complacency. People say, 'I can take a pill and be OK,' but they really don't understand how much it does change your quality of life," he said.
The pastor added, "I think the forum provides the community an opportunity to ask questions in a safe environment as well as to get factual information surrounding HIV and prevention education. I really think that's the key."
Veronica Williams-Lingard, prevention director at Orangeburg-Calhoun-Allendale-Bamberg Community Action Inc., said her office has been working with the MAC and HoepHealth in celebrating National HIV Testing Day.
Williams-Lingard said her office no longer conducts HIV/AIDS testing because of a lack of funding, noting that individuals are typically referred to HopeHealth. HIV peer educators at the agency, however, are still being trained to conduct community workshops on the issue.
"We also have condom access points throughout the county," she said.
HopeHealth will be offering free, confidential rapid HIV testing from 5 to 9 p.m. during the community forum on June 27. The test produces results in less than a half-hour instead of the usual week or two. The testing method will be the OraQuick Rapid HIV-1 and HIV-2 Antibody Tests.
Furse said the clinic will also be administering rapid testing earlier that day from 9 a.m. to 4 p.m. at its site at 1857 Joe S. Jeffords Highway in Orangeburg. Free condoms, refreshments and referrals will also be available.
"Come and join the fight to reduce new HIV infections through conversations, HIV/STD testing and reduction behaviors," Furse said. 
To learn more about the community forum, contact Carter at 803-928-0436 or quietstorm421@yahoo.com. For more information on HopeHealth and its services, call 803-535-2272.