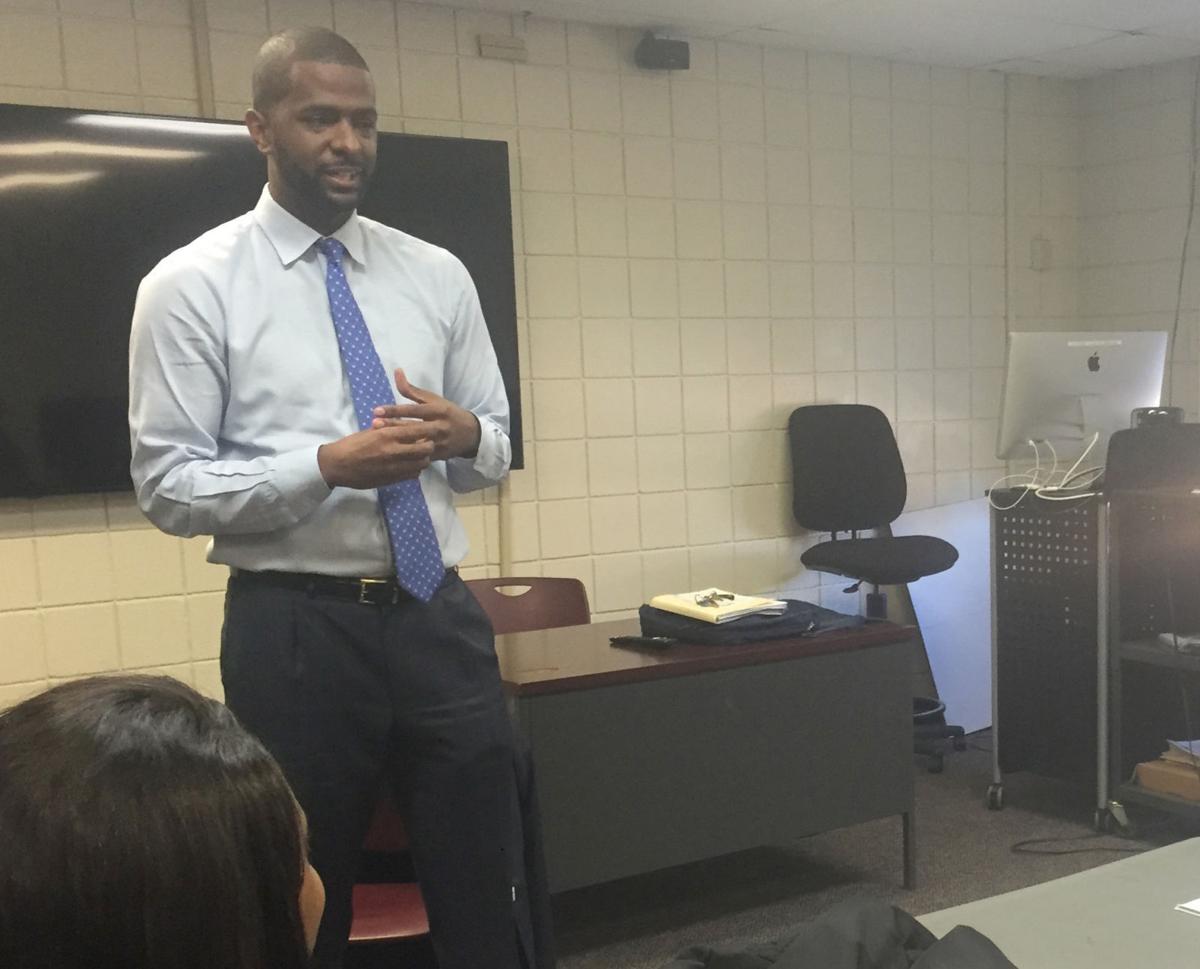 Bakari Sellers, former South Carolina state representative and current CNN political analyst, created a political buzz with a tweet on Sunday.
Sellers tweeted "I'm running soon" regarding South Carolina's only Democratic seat in Congress, which is held by veteran 6th District Rep. and House assistant minority leader James Clyburn.
"It's amazing how Twitter moves the news cycle," Sellers said Tuesday, reinforcing that his comment did not signal a challenge to Clyburn.
Sellers made it known he does not want to run against Clyburn, who said in published reports Tuesday he is seeking re-election at age 77.
"I don't believe in martyrdom when it comes to politics," Sellers told The Panther, Claflin University's student newspaper, regarding challenging Clyburn.
But Sellers has a history of winning against a veteran lawmaker.
"I have run against incumbents before. I ran against Thomas Rhoad who was in the House for 26 years when I first got elected," Sellers said of winning a seat in the S.C. House of Representatives as a 21-year-old in 2006.
Sellers said his tweet had a purpose.
"I just wanted people to know that I wanted to represent this area, I want to represent this district. It's always been a dream of mine, and I just feel like if anyone else can say it, I can say it too," Sellers said.
Sellers added a time frame for his plans, saying he hopes to be on the ballot in 2020 or 2022.
Democrats' congressional leadership is aging, with younger people in the party being forced to wait in the wings, Sellers said. He noted others being cited as potential successors to Clyburn are Orangeburg County native and Democratic National Committee official Jaime Harrison and Columbia Mayor Steve Benjamin.
Sellers, a 33-year-old native of Denmark, was an intern for Clyburn before being elected to the S.C. House, where he served for eight years. He ran unsuccessfully as the Democratic nominee for lieutenant governor in 2014, losing to Republican Henry McMaster, who is now governor.
Sellers said he decided against a run for governor in 2018.
"I didn't think this was a race I could win," he said. "You need to know when it's time not to run."
Sellers' political profile has never been higher.
He frequently appears as a political analyst on CNN and is heading to Alabama in the coming week to campaign for Democrat Doug Jones in the Dec. 12 special U.S. Senate election featuring controversial Republican Roy Moore.
Sellers sees 2018 as a year of change with voters unhappy with incumbents in both parties. "People are looking for some semblance of change."
Clyburn's office did not offer further comment Tuesday on the congressman's re-election plans or Sellers' statements.
Be the first to know
Get local news delivered to your inbox!