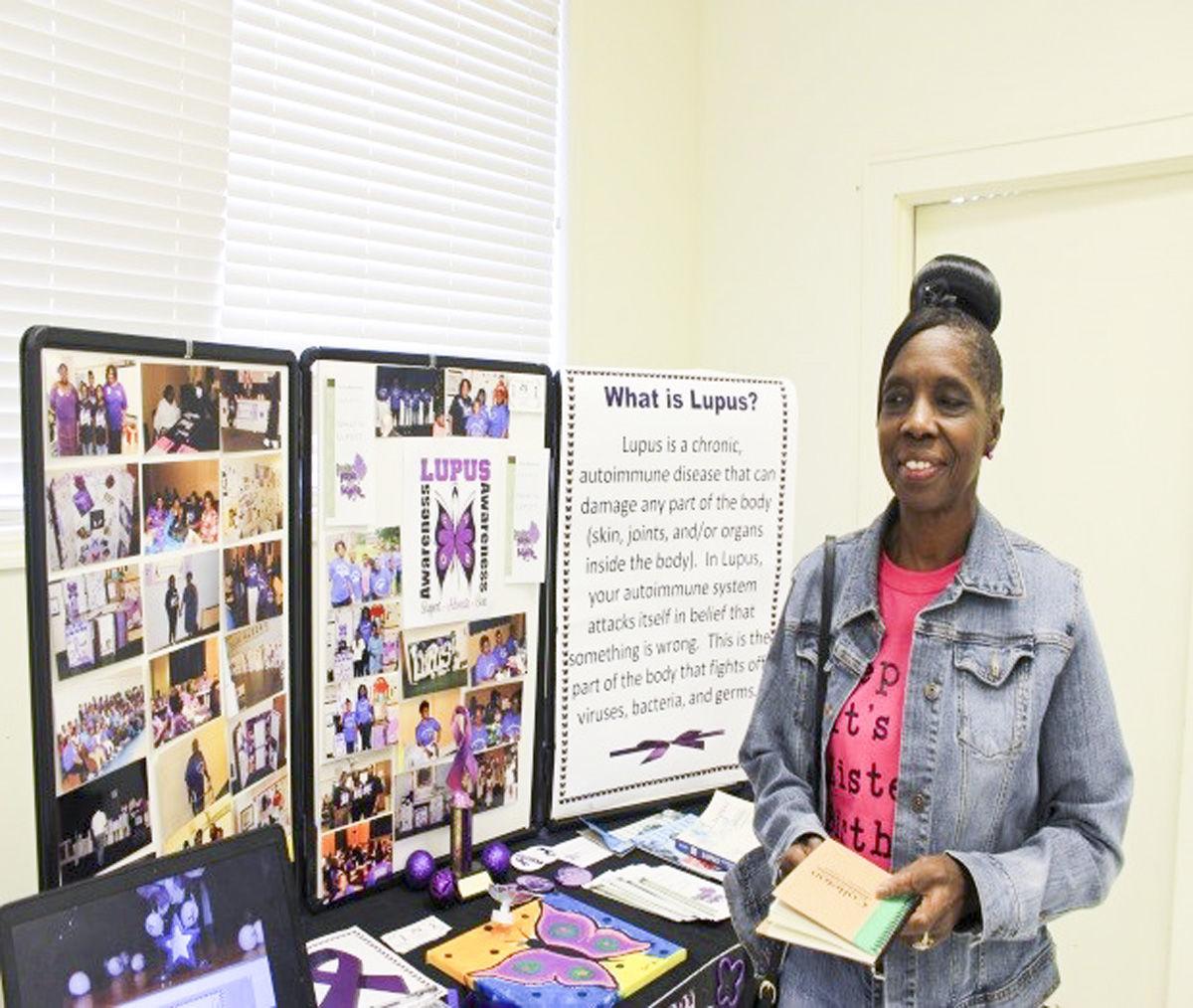 DENMARK - The Community Rural Arts Work League presented "The Future Health Professionals: Rural Health & Well-Being Conference" at Denmark Technical College on Jan. 10, focusing on health and wellness resources in the community and careers available in health care.
One of the speakers was Susan DuPlessis, program director for Arts Participation with the South Carolina Arts Commission. DuPlessis said Dr. Yvette McDaniel, Bamberg County community connector for The Art of Community: Rural SC, and her CRAWL team are engaging in community issues that others have not yet addressed.
The Art of Community: Rural SC is a new initiative to creatively address economic development, education, health care, safety, etc., using arts and culture. The S.C. Arts Commission launched the initiative (with funds from the U.S. Department of Agriculture Rural Development) in the six counties that make up the South Carolina Promise Zone: Allendale, Bamberg, Barnwell, Colleton, Hampton and Jasper.
More than 50 health professionals participated in the health conference.
One of the presenters was Kathy G. Schwarting, MHA, Palmetto Care Connections executive director. Palmetto Care Connections is a statewide telehealth network working with providers to care for rural patients.
In addition to information about telehealth, Schwarting offered successful tips for millennials entering the job market.
"You have to know what you want to do, why you want to do it and where do you see yourself in the company if you want to succeed," she said.
Attorney Rita Roache discussed her passion for representing victims of domestic violence. Also participating in the conference were representatives from the state Department of Health and Environmental Control, Golden Harvest Food Bank, Colleton Medical Center and HealthPlex.
Dr. Sonjah George discussed her professional career as a chiropractor and the importance of taking care of the body.
"My job is not to prescribe medicine, but it is to heal the body inside out. My oldest client is 101 years old and my youngest is 4 months old," she said.
Dianna Richburg of Denmark said she was glad she attended the event.
"As a 22-year lupus survivor, it was very important to me to attend the health conference. It gave me an opportunity to network with others and also make people aware of this disease," Richburg said. "People have heard of it but have no idea about the seriousness of lupus and how not only the survivor is affected, but the entire family in general. There is no cure for it, but a great support system makes it easier to deal with."
Denmark Tech President Dr. Christopher Hall described The Future Health Professionals conference hosted by CRAWL as "a great success."
"This event was a success because it brought about awareness. The conference brought awareness to our students about the different career paths that are available to them. It also highlighted some of the issues we face in rural healthcare. According to America's Health Rankings, South Carolina ranks 44th in health outcomes. The rural areas of South Carolina, like the counties we serve, have some of the worst health outcomes and healthcare access," Hall said.
"Therefore, the more awareness we can bring to more people, the further we are along in developing solutions and improving the quality of life of our citizens," he added. "This event also brought in many professionals from different areas and may lead the establishment of new partnerships."