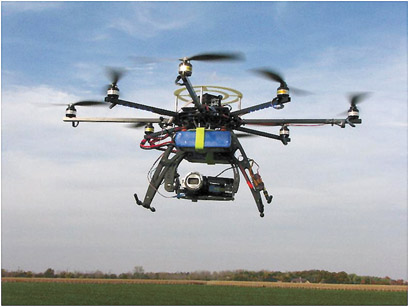 Live pigeon shoots scheduled this week at a private plantation near Ehrhardt are ruffling the feathers of two animal rights groups.
Press releases put out by SHARK (SHowing Animals Respect and Kindness) and PETA (People for the Ethical Treatment of Animals) say the Broxton Bridge Plantation event, scheduled for Feb. 9-12, should be halted. They have called upon Gov. Nikki Haley and both the Colleton and Bamberg County sheriff's departments to intervene to stop it.
Steve Hindi, president of SHARK, said investigators from his agency will be videotaping what he called the "cruel and inhumane live pigeon shoot."
"In what we believe is unprecedented in South Carolina, SHARK will be launching a remote-controlled aircraft, what we call an 'Angel,' to legally videotape the massive cruelty that will unfold," SHARK's press release states.
Hindi says in the release that "pigeon shoots are incredibly cruel, violent and vile. It is our intention to expose the Broxton Bridge shoot, and all those who participate in it. Our Angel aircraft will enable us to capture the complete and utter depravity that happens."
The 20th Anniversary Flyer Shoot is an invitation-only event at the privately owned plantation, where a wide variety of hunting and sporting events are held throughout the year. Owned and operated by the G.D. "Jerry" Varn family of Ehrhardt, the Colleton County plantation was built in the late 1700s and has been in the Varn family for nine generations.
Jerry Varn of Broxton Bridge Plantation on Wednesday declined to be interviewed for this story.
According to the Broxton Bridge Plantation website, a daily fee of $375 is being charged for the shoot.
Letters from SHARK and PETA addressed to news media outlets, Haley and state U.S. Attorney J. Strom Thurmond Jr. allege the live pigeon shoot violates South Carolina law prohibiting knowingly or intentionally inflicting unnecessary pain or suffering on any animal. The law says it does not apply to fowl.
PETA has launched an online petition calling for the event to be halted.
Lt. Robert McCullough, spokesman for the S.C. Department of Natural Resources, told The Times and Democrat the live pigeon shoot at Broxton Bridge Plantation "does not go against any DNR regulations." The South Carolina Code of Laws' classification of birds, animals and fish includes pigeons in its list of unprotected birds.