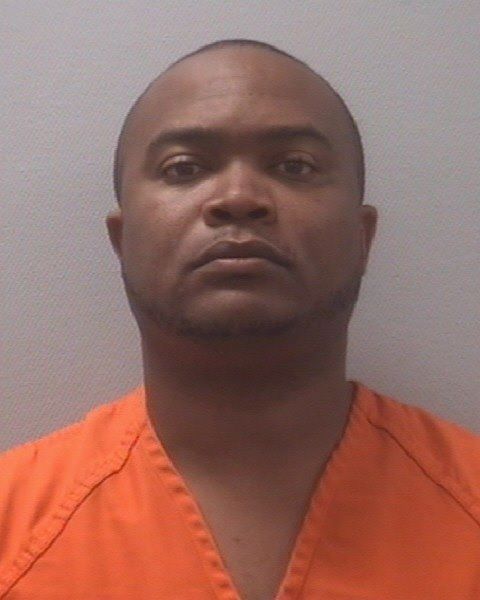 COLUMBIA — A jury never got to hear evidence in the trail of the man accused of shooting a Drug Enforcement Administration agent during an early-morning raid on his home.
Joel Perrin Robinson's trial was to begin in federal court on Monday. By 2:40 p.m., the 32-year-old Robinson signed a 12-page plea agreement in the case.
In the agreement, Robinson pleaded guilty to using his Taurus .45-caliber pistol to assault DEA agent Barry Wilson on Oct. 20, 2014 as Wilson and other DEA agents raided his Snapover Lane home outside Orangeburg.
Authorities also searched Robinson's Broughton Street business.
Agents thought they'd find a stash of drugs when they entered Robinson's home, but they found only a little marijuana.
As part of the plea deal, federal prosecutors agreed to dismiss three charges: conspiracy to distribute PCP, manufacturing PCP and using a firearm during a crime of violence or drug trafficking crime.
Federal agents suspected Robinson had been making PCP, a hallucinogenic drug also known as angel dust.
U.S. District Judge Michelle Childs did not formally accept the plea agreement Monday because she has not yet reviewed the pre-sentencing report compiled by the probation department, she said in court.
Once Childs formally rules on the plea agreement, it may take 45 days before Robinson's sentencing hearing takes place.
The plea agreement calls for a term of eight years in prison as well as a $100 special assessment fee. Robinson is also to forfeit assets seized from his home during the raid: $4,444 in cash, nine firearms, 12 pieces of assorted jewelry, a 2008 Harley-Davidson motorcycle and a 2010 Chevrolet Camero.
Prosecutors said they are aware the Camero that was seized from Robinson's property is in his mother's name.
If a jury found Robinson guilty on all four of his original charges, he would have faced up to about 30 years in prison.
The single charge to which he pleaded guilty carries a maximum sentence of 10 years.
Childs noted that "any term of incarceration would be followed by supervised release."
She said the details of Robinson's prison sentence and subsequent supervised release will be determined at his sentencing hearing in a few weeks.
Childs reminded Robinson of civil rights he'll be giving up by pleading guilty. She said he will not have the right to vote in elections or possess a firearm.
"You believe this is the final and fair resolution to this matter?" she asked.
"Yes ma'am," Robinson replied.
Robinson, at times, smiled during the plea proceeding.
The courtroom galley was filled to standing room only, holding about 50 people. Nearly two dozen of those in attendance were DEA agents and colleagues of Wilson.
Nearly as many individuals sat in seats bearing a paper sign that said they were reserved for members of Robinson's family.
During the plea proceedings, federal prosecutor Vivek A. Kothari said that if Robinson's case had been heard, prosecutors would have been able to prove that Robinson "assaulted a person and did so forcibly ... and did so using the Taurus handgun that he used."
Kothari said Robinson fired six shots from his handgun as DEA agents raided his home. The first four shots were fired without striking any of the agents.
When Wilson entered the pool area, Robinson fired his handgun and injured Wilson, Kothari said. The bullet broke bones in Wilson's right elbow and forearm.
Kothari said that at no time did agents shoot at Robinson.
Robinson's lawyers were expected to argue he thought he was the victim of a home invasion and fired a half-dozen shots in self-defense. Prosecutors were expected to say law officers announced themselves loudly after approaching the home with sirens.
In a pre-trial motion made on Friday, Robinson's attorneys requested that Childs allow the jury to physically visit Robinson's home so they could hear his extremely loud home alarm system for themselves.
Childs denied the request, stating, in part, that because the court received the motion to transport the jury to the scene "only three business days before the start of the trial, it would be logistically difficult, time-consuming and costly to transport the jury and court personnel the estimated 50 miles to the defendant's home in Orangeburg."
The court also said prosecutors would suffer prejudice if the jury was only allowed to hear Robinson's home alarm without other noise effects.
Childs' ruling describes the other "noise effects" as the crashing of the front gate, the barking of dogs, the breaking of windows and the front door, the sirens from police cars and the agents' announcements of their identity through the broken window, outside the back of the house and through the front door.
Robinson's defense attorneys include Jim Griffin, Margaret Nicole Fox, Dick Harpootlian and state Rep. Todd Rutherford.
The U.S. Attorney's Office is represented by the Northern District of Georgia's office: Jennifer R. Whitfield, Michael V. Herskowitz, Vivek A. Kothari and Michael John Brown.
Contact the writer: 803-533-5570