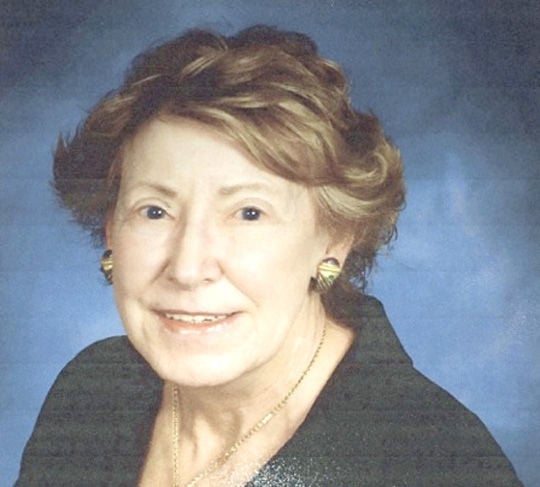 Creating art can be a solitary, daunting experience. Often it requires artists to retreat from reality to imagination.
This is especially true when artists break with tradition and decide to go in a new direction. During these times, the support of art patrons, people who offer encouragement, provide financial support and believe in their creative work, are invaluable.
The Medici family and the church were art patrons during the Renaissance, supporting artists like Michelangelo and Raphael. In the modern era, Gertrude Stein and Peggy Guggenheim supported Picasso and Pollock early in their careers. Here in Orangeburg, Dorothy Gressette of St. Matthews supported me.
In the late '60s, I began experimenting with Batik as a painting medium. Batik is an ancient wax-and-dye resists process traditionally used to decorate fabric. It was a new direction for me. It was tedious, time consuming with many failures.
No one had done it my way before. It was an exhilarating but a scary place to be in my career. I did not know if the new work would be accepted or dismissed as a failed attempt to change an ancient craft.
By the early '70s, I had made a few paintings when "Dot," as I came to know her, called. She said: "I hear you are doing some new things. What you got?"
She purchased a painting and told me how much she liked the new work. Her encouragement came at just the right time.
Over the years, "Dot" purchased many paintings. Whenever she found I had started a new series of works, I could expect her call. She purchased Mother Images, Flags and Targets, always with an eye for new directions.
Her purchases were always accompanied by encouragements and her collection became a retrospective of my art career. Our friendship spanned five decades. She invited me to her house many times to see how she displayed the work and to meet her family.
A month ago I received that call again, she wanted to see what I had, but she never came. Her daughter called to tell me she passed away.
When I began experimenting with batik, my art career had come to that proverbial "Fork in the road" and I chose the one less traveled. "Dot" not only helped confirm my choice, she came along for the trip. I will miss her dearly.
Leo Twiggs' unique batik paintings have received international recognition. Several paintings have been displayed in U.S. Embassies in Rome, Senegal and Sierra Leone and his works have appeared in numerous textbooks and other publications. He was selected to design an ornament for the White House Christmas tree and he supervised the development of the museums at both South Carolina State University and Claflin University, where he is distinguished artist-in-residence. His book, "Messages from Home: The Art of Leo Twiggs" won an Indie Finalist Award in 2012.
Catch the latest in Opinion
Get opinion pieces, letters and editorials sent directly to your inbox weekly!