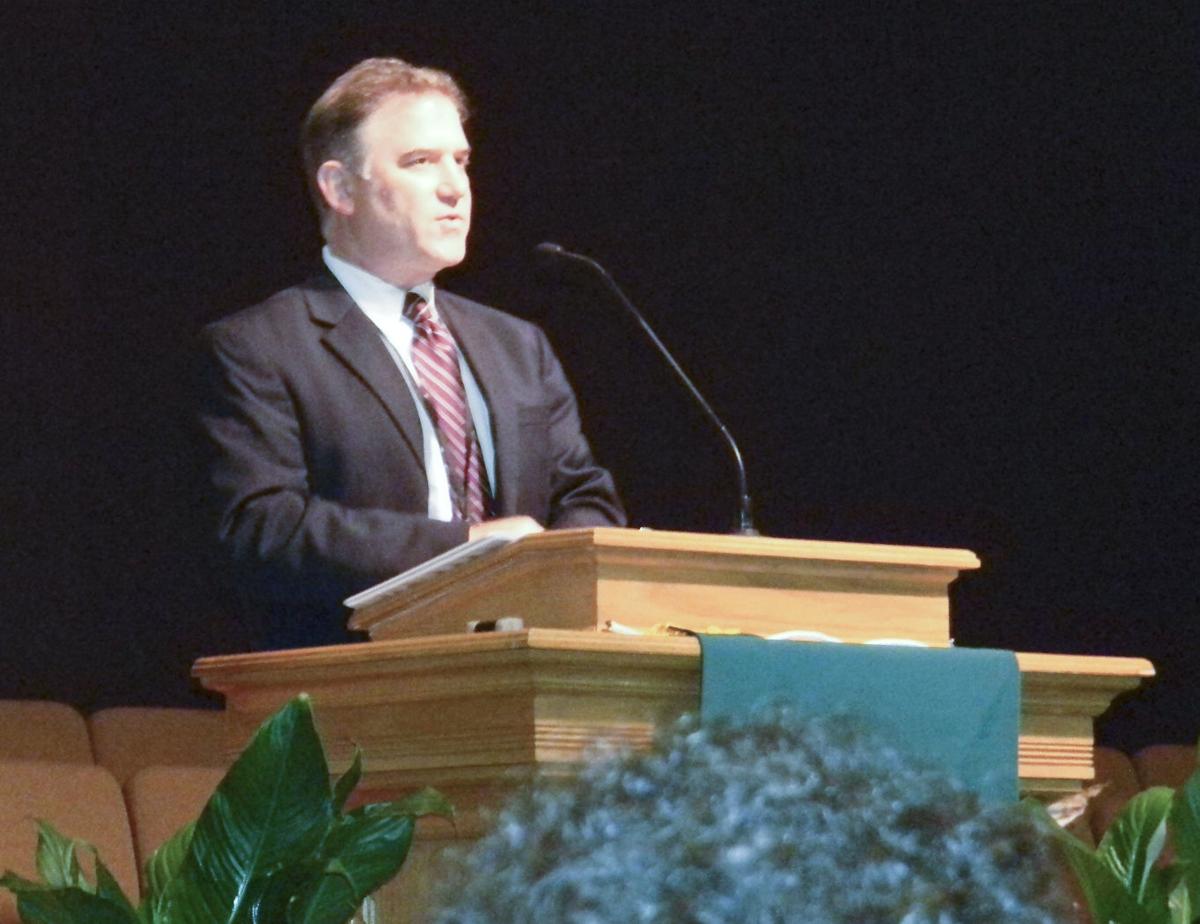 Orangeburg Consolidated School District Four is entering the 2015-16 school year with a new superintendent and new goals to move the district forward academically.
Dr. Tim Newman, who took over as superintendent on July 1, spoke to teachers, staff and board members at the district's back-to-school meeting on Tuesday.
Out of 81 school districts across the state, OCSD4 ranked ninth from the bottom on math, eighth from the bottom on English and seventh from the bottom on writing in 2014, Newman told teachers.
"I don't tell you that to be negative," he said. "I tell you that to say let's know the facts. Let's know our starting point."
OCSD4 will not accept those kinds of scores in the future, Newman said.
"Our kids can learn," he said. "They just need to know where to go, and you're the conduit to get them there."
The data reveals where the students are, Newman said. He told the teachers to get to know their students.
By taking time to get to know the students, teachers will discover the best way to teach individual kids, who all learn in different ways, he said.
"I'm not going to give you a program and say you have to teach this method," he said.
However, the district will provide teachers with professional development that gives them strategies to get the information across.
"That's where we seem to be hitting a brick wall," he said. "We know where we want to get them to, but we don't know how to do that."
Improving the district academically also means building a community within the district and the schools, Newman said. It also involves building relationships within local communities.
Dr. Mark Dean, principal of Hunter-Kinard-Tyler High School, and Marilyn Berry Murdoch, the nurse at Branchville, say they approve of Newman's view of building community-type relationships.
"Sometimes people try to succeed by themselves, but if they join together, they do much better," Dean said.
Branchville already follows the guidelines that Newman wants, Murdoch said.
"We have to pull together," she said. Branchville schools "excel above some of the bigger schools and bigger school districts and I think that we're very blessed to be in rural communities where most people work together and support the school."
Newman said he also plans to improve technology.
New laptops will be in the hands of every teacher in Orangeburg Consolidated School District 4 within the next 30 days, he said.
Newman says the district is using about $310,000 in funding from the state to pay for the devices and put infrastructure in place to support interactive projectors in the classroom.
"I'm tired of picking up the newspaper and seeing where every kid around us is getting technology and our kids aren't," Newman said.
"I have been pounding the pavement and phones and emails to anybody that would listen to me to say every child deserves the same education in every school district in the state," he said.
But that's not happening today because the resources are not the same in District 4 as in Charleston, Rock Hill or Lexington.
Newman said his goal is to place interactive projectors in classrooms within the next two years. The projectors are much less expensive than interactive boards and can serve as many students, he said.
Newman said after the meeting that his administration will be presenting trustees with several options for paying for the projectors.
Many districts are raising taxes to pay for technology, but that's not an option for OCSD4 this year, he said.
Residents are already paying an additional 1.5 percent vehicle tax and a one-time 18 mills deficiency tax. However, the deficiency tax will be dropped next year, and the district could increase the millage to pay for the projectors at that time. However, he plans to put the infrastructure in place to support the devices this year.
Newman also reported that the district will be using some school safety funds from the state to put cameras on school buses. Currently, only the special education buses have cameras, he said.
Be the first to know
Get local news delivered to your inbox!