Each day The Associated Press fact-check team answers reader questions about the coronavirus. Here are six questions on our minds lately.
Can you get the coronavirus twice?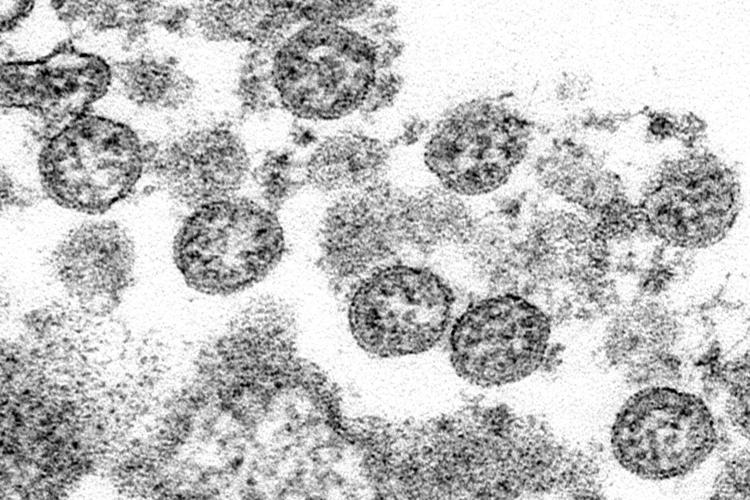 Health experts think people who had COVID-19 will have some immunity against a repeat infection. But they don't know how much protection or how long it would last.
There have been reports of people testing positive for the virus weeks after they were believed to have recovered, leading some to think they may have been reinfected. More likely, experts say people were suffering from the same illness or the tests detected remnants of the original infection. There's also the chance tests could have been false positives.
Scientists say there has been no documented instance of a patient spreading the virus to others after retesting positive.
With similar viruses, studies have shown that people could fall sick again three months to a year after their first infections. It's still too early to know whether that's also possible with the coronavirus.
"It's very much emerging science," said Dr. Philip Landrigan, director of the global public health program at Boston College.
A small U.S. study published last week also found the antibodies that fight the coronavirus may only last a few months in people with mild illness, suggesting people could become susceptible again. But antibodies aren't the only defense against a virus, and the other parts of the immune system could also help provide protection.
Settling the question of whether reinfection is possible is important. If it can occur, that could undermine the idea of "immunity passports" for returning back to workplaces. And it would not bode well for hopes of getting a long-lasting vaccine.
Why are coins hard to find during the pandemic?
The Federal Reserve has seen a significant decline of coins in circulation because people are not spending them as regularly at businesses, many of which are either temporarily closed or not accepting cash.
Coins are still plentiful. In April, the U.S. Treasury estimated more than $47.8 billion were in the market, up by more than a billion dollars compared to last year.
But in recent months, people have not been spending those coins at places like laundromats, banks, restaurants, or shops because the businesses are closed, or people are not visiting them as often as they were before the pandemic.
"The typical places where coin enters our society have slowed or even stopped the normal circulation of coin," said the Federal Reserve, which manages coin inventory, in a June statement.
Sales at restaurants, bars and gas stations dropped more than 40% in April compared with a year ago. Sales have since picked up, but some businesses — like bars — remain shuttered in certain states, while others can only operate at a limited capacity.
The Federal Reserve has encouraged banks to order only the coins they need and to make depositing coins easy for customers. One Wisconsin bank system offered its customers a $5 bonus for every $100 in coins they brought into exchange at a branch.
The program was so successful, the bank suspended it after only a week.
Is it safe to go to the gym during the coronavirus pandemic?
It depends on where you live and the precautions you and the gym take.
If cases of COVID-19 are poorly controlled where you live, experts say it's best to stay away. But if you live in an area where the spread is being contained, there are ways to minimize risk when going for a workout.
To ensure everyone stays at least 6 feet apart, gyms should take steps such as moving machines, blocking off areas and limiting the number of people allowed inside, says Dr. Marybeth Sexton, an assistant professor of infectious diseases at Emory University.
Avoiding the locker room, bringing your own water bottle and using hand sanitizer also helps reduce risk, Sexton says.
The U.S. Centers for Disease Control and Prevention also suggests checking in online, rather than in person, and seeking activities that are outdoors instead of indoors when possible.
Gym staff should be cleaning exercise machines between uses and regularly wiping down other frequently touched areas with products that kill viruses.
And experts say face coverings should be worn at the gym whenever possible.
Sexton also suggests bringing a backup mask. If the one you're wearing gets really damp with sweat, she says it might not be as effective.
Even for those being careful, gyms pose a risk. Many are indoors, where ventilation is limited and social distancing can be challenging. In an ongoing pandemic, if you can manage to break a sweat without returning to the gym just yet, that's the best option, according to Sexton.
"If you can exercise by yourself outside, that's safer than being at the gym," she said.
The AP is answering your questions about the coronavirus in this series. Submit them at: FactCheck@AP.org.
Is it safe to drink from a fountain during the pandemic?
Is it safe to drink from a water fountain during the pandemic?
There's no evidence you can get COVID-19 from the water itself. But since the virus may linger on surfaces, experts say to avoid fountains if you can or to limit any direct contact when using them.
In New York City, for example, posters instruct people to use gloves or a tissue to turn on water fountains. If you don't have those handy and need to touch the fountain, experts recommend you wash your hands afterward and avoid touching your face until you do. And you shouldn't let your face touch the spout when leaning in for a drink.
Filling a water bottle is also better than drinking directly from the fountain, says Angela Rasmussen, a virus researcher at Columbia University. That helps ensure you don't leave saliva on the fountain, making it safer for others.
The precautions are recommended because surfaces are believed to contribute to the spread of COVID-19, even though experts say the main way the virus spreads is through droplets people spray when they talk, cough or sneeze.
To minimize direct contact with fountains, schools and businesses should encourage everyone to bring their own water from home, says the U.S. Centers for Disease Control and Prevention. Fountains should still be cleaned and sanitized for those who need to use them, the agency says.
The CDC also says schools and businesses should check fountains for other safety issues before they reopen. Prolonged closures could increase the risk for Legionnaires' and other diseases associated with water, since standing water in plumbing systems can cause bacteria to grow.
Is it safe to ride public transit during the pandemic?
Is it safe to ride public transit during the coronavirus pandemic?
It depends on a variety of factors, but there are ways to minimize risk.
The main way that the virus spreads is through droplets people spray when they talk, cough or sneeze. That means the best way to reduce the spread of infection on public transit and elsewhere is to wear and mask and stay 6 feet from others, experts say.
Transit systems around the world are requiring riders to wear masks and encouraging people to socially distance. Compliance could vary, especially as ridership levels start rebounding and trains and buses get more crowded. But there are other steps you can take to make trips less risky.
The U.S. Centers for Disease Control and Prevention suggests traveling during non-peak hours, avoiding crowded spots in stations and stops, and skipping rows between seats when possible.
Surfaces are also believed to pose a risk, though to a lesser degree, and transit systems are employing a variety of cleaning techniques. Moscow and Shanghai have experimented with germ-killing ultraviolet light and Hong Kong has deployed a robot that sprays hydrogen peroxide. In New York, subways are shut down overnight overnight for cleaning.
Even so, the CDC says to avoid touching surfaces such as turnstiles and handrails if you can.
Though much remains unknown about the virus and how it spreads, experts note there have not yet been any major outbreaks linked to transit systems.