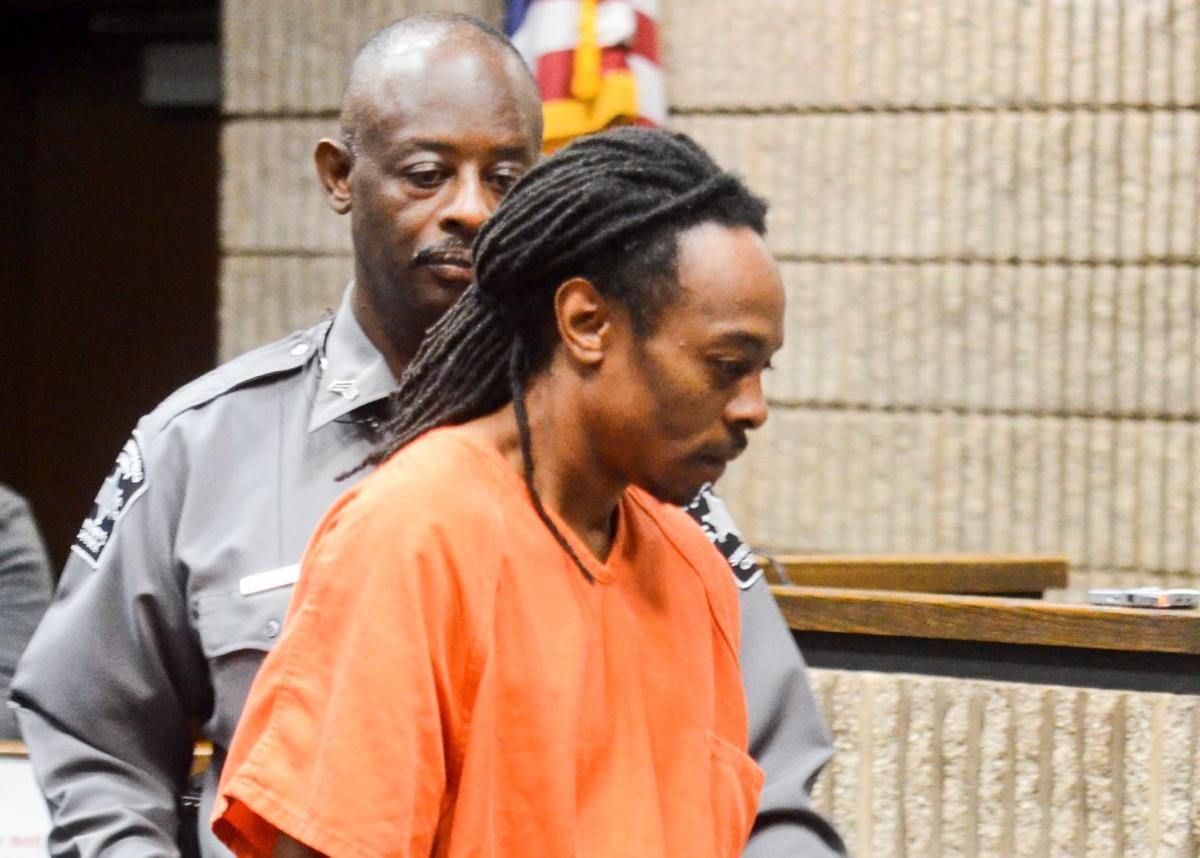 Authorities are still trying to sort out why an Orangeburg man was bludgeoned to death with a piece of asphalt.
Charged with murder and armed robbery in the death of 75-year-old Clifford Herring, Willie Lee Miller made his first court appearance on Wednesday.
Orangeburg County Magistrate Rob Clariday said the hearing was to formally charge Miller and to inform the Orangeburg man of his rights. Bond can be requested later in circuit court.
"The charges are allegations at this point," he said. "The state has the burden to prove them."
Miller did not appear to have an attorney at his court appearance. Clariday gave him an application form for a public defender.
Victim's Advocate Karen Sanders told the court that while Herring's family was present, they were there only to show support for their loved one. However, family members declined to address the court or media.
The 38-year-old Miller was taken into custody late Monday after authorities say they developed him as a suspect not long into the investigation.
They said a concerned citizen called early Monday saying they had seen Herring through a window of his Tyler Road manufactured home. The caller said they could see the lower half of the man's body and believed he was injured.
You have free articles remaining.
Sheriff's deputies arrived at Herring's residence about a block off Edisto Drive and less than a mile south of the Orangeburg city limits where they could also see someone on the floor.
After forcing entry, deputies immediately determined the man suffered multiple blows to the head. The home was then cordoned off and a crime scene team called in.
Orangeburg County Sheriff Leroy Ravenell said investigators canvassing the area found witnesses who reported seeing Miller enter the residence on Sunday evening. Ravenell described the assault as a "senseless homicide."
Authorities say Miller admitted striking Herring multiple times in the head with a broken piece of asphalt. An autopsy appeared to confirm Miller's story.
Investigators are still trying to determine a motive in Sunday's deadly assault. According to warrants against him, Miller did remove a "cell phone, pistol and wallet off the victim's body."
Authorities say Miller acted alone in the fatal assault. An investigation into whether others were involved did not turn up a second subject.
In 2001, Miller was charged with possession of marijuana and trespassing. In 1995, a then 19-year-old Miller completed pre-trial intervention after being charged with burglary.
If convicted, the Orangeburg man faces up to life in prison for murder.
Contact the writer: 803-533-5516 and rwalker@timesanddemocrat. Follow Walker on Twitter at @RWalkerTandd for insight on the cops beat.
Be the first to know
Get local news delivered to your inbox!