Miss USA back at S.C. State as parade marshal: 'Good feelings, positive energy'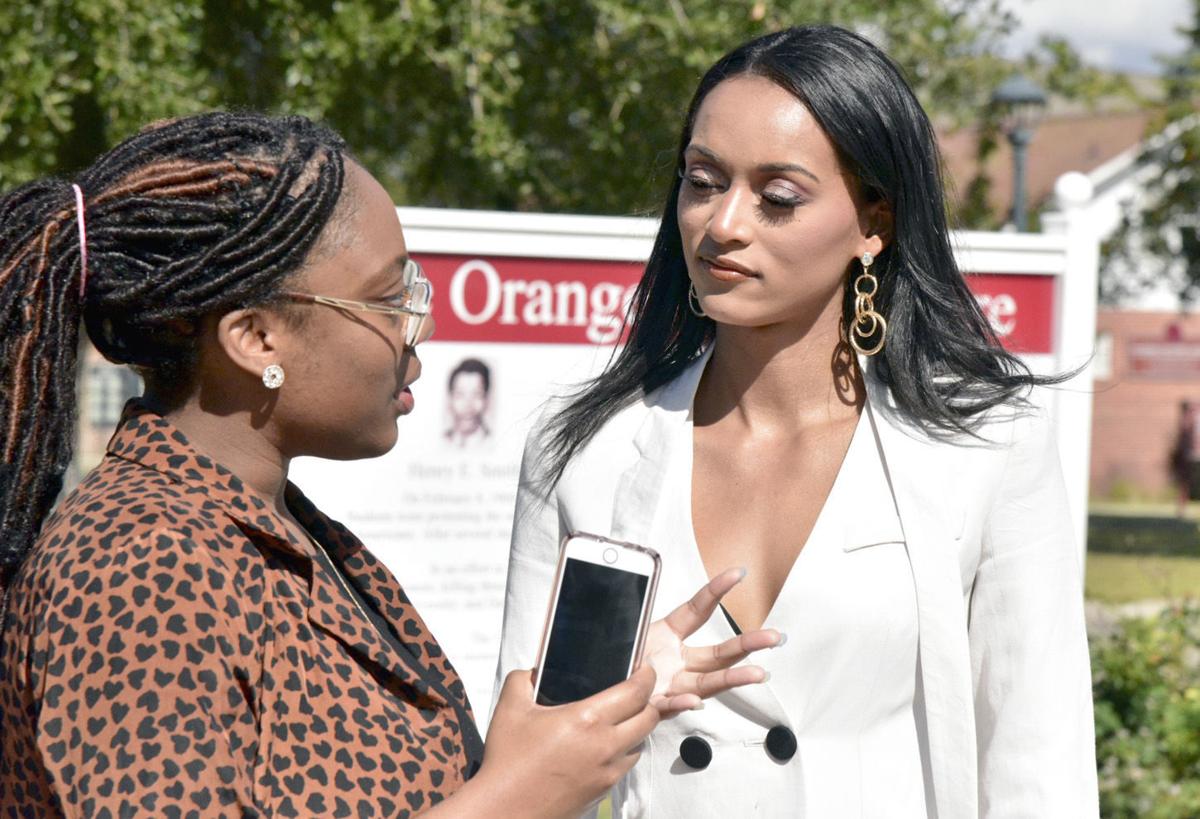 A familiar face, both locally and nationally, returned to her alma mater to headline South Carolina State University's Homecoming festivities.
Kara McCullough, the reigning Miss USA and a 2013 S.C. State graduate, said she was honored to serve as the grand marshal in Saturday's homecoming parade.
As Miss S.C. State in 2012-13, McCullough said she was familiar with previous grand marshals -- but being one herself was a new experience.
"I had been to a grand marshal dinner as Miss South Carolina State," she said. "I didn't understand the magnitude that a person has when they're chosen for such a position, so to be asked to come back as a young alumni to represent this university was really heartwarming."
As the grand marshal, McCullough led the parade from Edisto Memorial Gardens to the S.C. State campus.
"The image that I was trying to give to the young ladies when I was on the float is that I may be the first Miss South Carolina State University to become Miss USA, but I'm not going to be the last," McCullough said. "I want you to know that, take your education seriously and beauty and brains don't have to be mutually exclusive."
Being back at S.C. State brought memories of her years matriculating at the school, where she was greeted with a few new sights she hadn't expected.
Recently, Manning Hall, the old women's dormitory, along with Bradham Hall were demolished.
"I just imagined walking from my dorm to the classroom and seeing Manning Hall," McCullough said. "I looked up and I'm like, something's not right, something's different."
"But being on campus, it was like immediately hitting nostalgia and I was able to just reminisce on a lot of good feelings and positive energy," she said.
As Miss USA, McCullough said she has found the title to be very uplifting. It has provided her a platform to find her own voice.
"I'm able to give opportunities to other young women and they're allowing me to actually push my STEM platform," she said.
Her platform as Miss USA focuses on doing more to steer children into the science, technology, engineering and mathematics fields.
She earned a bachelor's degree in chemistry, with an emphasis in radiochemistry, from S.C. State and is a scientist with the U.S. Nuclear Regulatory Commission's Office of Nuclear Security and Incident Response in Washington, D.C.
McCullough reviews emergency plans for both new and operating nuclear facilities, including nuclear power plants. She is also a member of one of the agency's incident response teams.
Science Exploration for Kids is a non-profit begun by McCullough. The goal is to help students get into STEM-related fields.
"I actually struggled with math as an adolescent and I started it because I wanted to teach students that science and math are actually fun and easy," she said. "We do experiments and projects with hands-on activities as well as partner activities."
For middle-level students, there is tutoring as well as mentoring. The non-profit prepares students for career planning while having them do things such as writing down their goals and career aspirations.
"That's what we're also doing for our high school level, having that transitional period to help them as they progress on into college or find careers that are going to best suit them," McCullough said.
Giving back in all aspects is important to her and coming back to Orangeburg was not a challenge.
"Knowing that I'm an African-American lady that's a graduate from South Carolina State University is now coming back to give back, that's what Miss USA is about," she said.