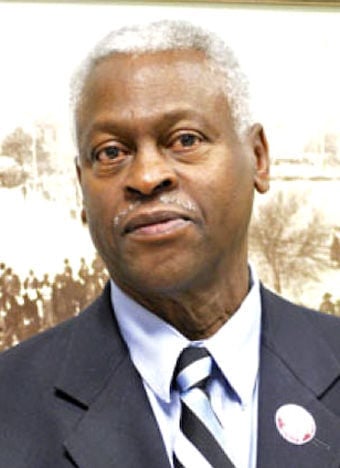 DENMARK -- Dr. Gerald E. Wright appears to have handily won re-election to his third four-year term as mayor of Denmark on Tuesday.
Unofficial results show that Wright captured 298 votes to write-in candidate Deanna Berry's 113 votes and challenger Charles Bailey's 37 votes, said Patti Jeffcoat, Bamberg County director of voter registration and elections.
The votes are scheduled to be certified at 10 a.m. on Thursday at the Kearse Building in Bamberg, Jeffcoat said.
Denmark City Council members Jake N. Bookard, Bonnie H. Love and James J. Robinson were all unopposed for re-election. Since no write-in candidates challenged them, their names did not appear on the ballot and they were automatically re-elected to four-year terms.
On his re-election as mayor, Wright said, "I would have much preferred not to have any challengers. The fact that I had them gave me an opportunity to examine what I am doing ... . It is a vindication of the process. I was justified by the outcome."
A lifelong resident of Denmark, Wright has held teaching and administrative positions with the Denmark-Olar school district for 35 years and served on Denmark City Council from 1975 until 1992 when he was hired superintendent of schools.
His election in 1975 made him the first African American elected to public office in Denmark and Bamberg County.
"I've dedicated my adult life to public service," Wright said prior to Tuesday's election. "I have an interest in the quality of life in Denmark because this is where I stay and intend to stay."
Wright graduated from Morehouse College in 1965, received his master's from Howard University in 1972 and earned his doctorate in education administration from South Carolina State University in 1995.
He serves on the board of the Lower Savannah Council of Governments and on the executive committee for the Municipal Association for South Carolina.
Get local news delivered to your inbox!
Subscribe to our Daily Headlines newsletter.