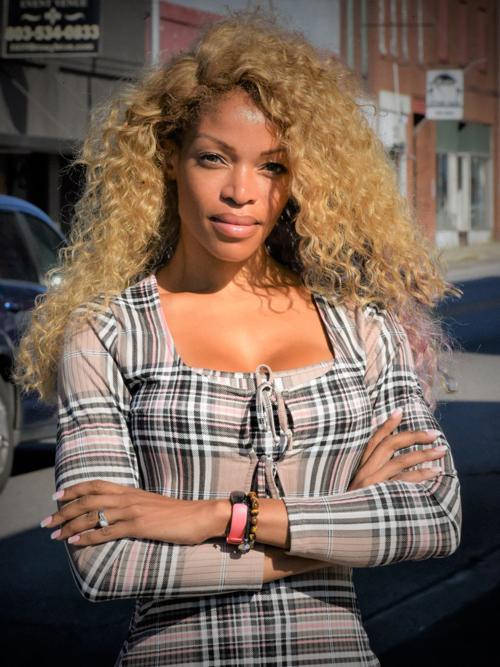 Former Mrs. Orangeburg County Traci Thomas is looking forward to helping people reach their fitness goals in a holistic way with an upcoming wellness event on June 12, Global Wellness Day.
The 37-year-old has experienced the emotional highs and lows of living with bipolar disorder and spends much of her time helping others struggling with mental illness.
She prayed to God for the strength to get her own life on track and found the courage to open up to others about having a mental illness.
Thomas will hold a mental health awareness walk at 11 a.m. Saturday, June 12, at the Russell Street entrance of the Edisto Memorial Gardens.
The approximately 1.2-mile walk will extend around the gardens and end up in Centennial Park, where a mini-fitness boot camp will be held and feature a fitness demonstration and motivational speaking from Thomas and others in a lineup which is being finalized.
Donations will be accepted to help support her nonprofit foundation, Bombshell Xtreme Crown Elite, or BXCE. A fitness instructor, personal trainer and wellness coach, Thomas is owner of Bombshell Extreme LLC.
"It's about finding your purpose in life and taking care of your physical body first. The event will feature a health talk about taking care of your body and then physical and mental health," Thomas said.
She continued, "Mental health is a very important topic now, especially during COVID. It was really bad for some people. People are still going through it financially, a lot of people are having mental breakdowns."
Global Wellness Day is Saturday, June 12. With the slogan, "One day can change your whole life," the day is celebrated to encourage communities to live well both physically and spiritually.
"It's not something you just do and just stop. It's a forever thing," said Thomas, who describes the event as "a community day to celebrate wellness."
Thomas is also an author whose second book titled "Venice Reign: The Power Behind Bombshells" is coming out in September. She is also working on starting a nonprofit to provide resources to individuals seeking opportunities in becoming authors and business owners.
Thomas, who now resides in Colorado, is the daughter of Orangeburg couple Daniel and Kathy Abraham.