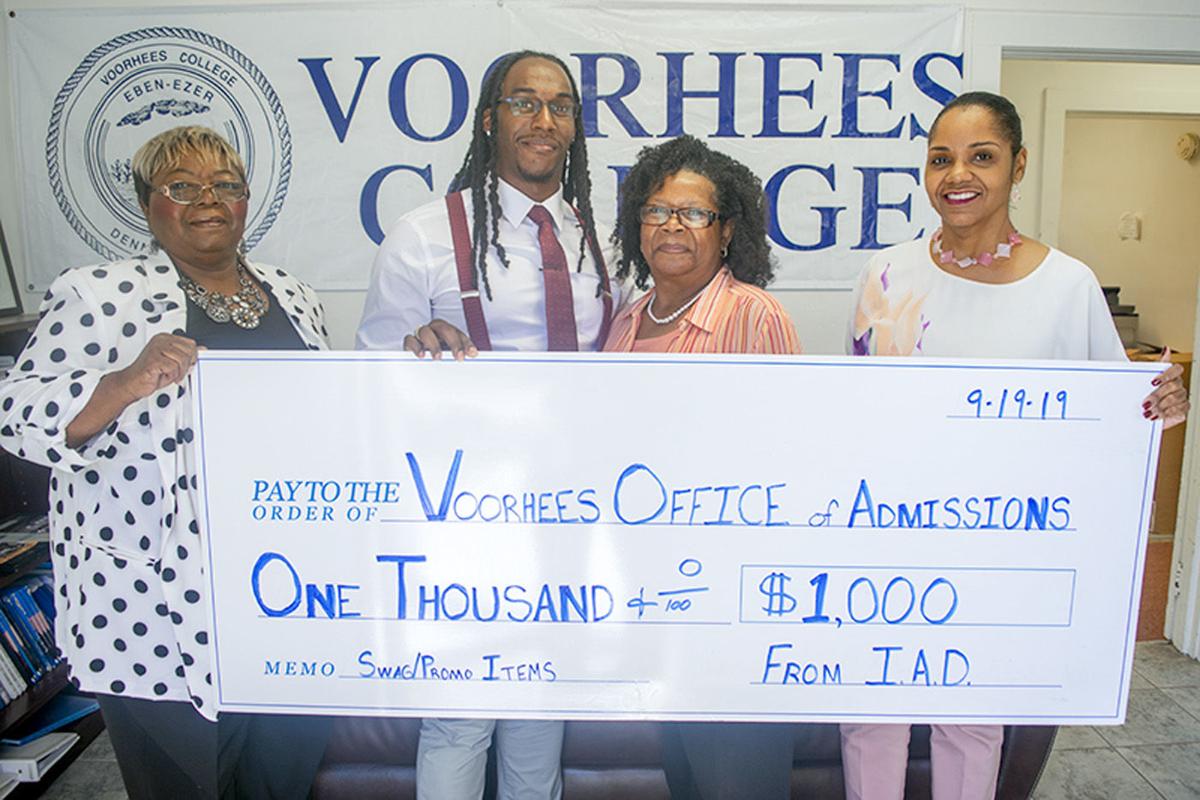 DENMARK -- The Voorhees College Division of Institutional Advancement and Development (IAD) recently raised $3,000 to kick off the 2019-2020 academic year.
The IAD staff wanted to raise funds for television upgrades in the residential halls and various promotional items, or "swag," for recruiting and marketing objectives. Seven loyal Voorhees alumni contributed to the fundraiser. Oscar Lang, who contributed to the televisions, and Bonnie M. Williams, Ruthy Brown, Deborah Squirewell, Anthony Jordan, Alvin Sanders, and Martin P. Richburg, who donated for swag, said they were all more than happy to give.
Lang said he wanted to give back to his alma mater because Voorhees has already given him so much.
"I am blessed to be in a position to donate. I could never truly repay Voorhees for the education I received, so I will do what I can when I can," Lang said.
Brown said Voorhees is important to her as her esteemed alma mater.
"I am grateful for all the financial support I received as a student at Voorhees College. I encourage all alumni to continue to stay committed and vow to give back to our great institution," Brown said.
The Division of Fiscal Affairs will install flat screen televisions in the lobbies of freshmen dormitories Halmi Hall and Blanton Hall, and the Office of Admissions was presented a check on behalf of IAD for $1,000 for recruiters to purchase swag for off-campus events.
Aaron White, admissions counselor/recruiter, said the Office of Admissions thanks IAD for considering them during the campaign.
"Swag is a big deal at college fairs and other recruitment initiatives, so we are happy to upgrade our materials to enhance our recruiting experience," White said.
Sarah Simpson, development officer, said she appreciated all the donors who stepped in to assist with the division's fundraising efforts.
"Our job is to raise funds for the institution and help any area on campus. As the new year has begun, we are excited about giving the students something new," Simpson said.
Get local news delivered to your inbox!
Subscribe to our Daily Headlines newsletter.