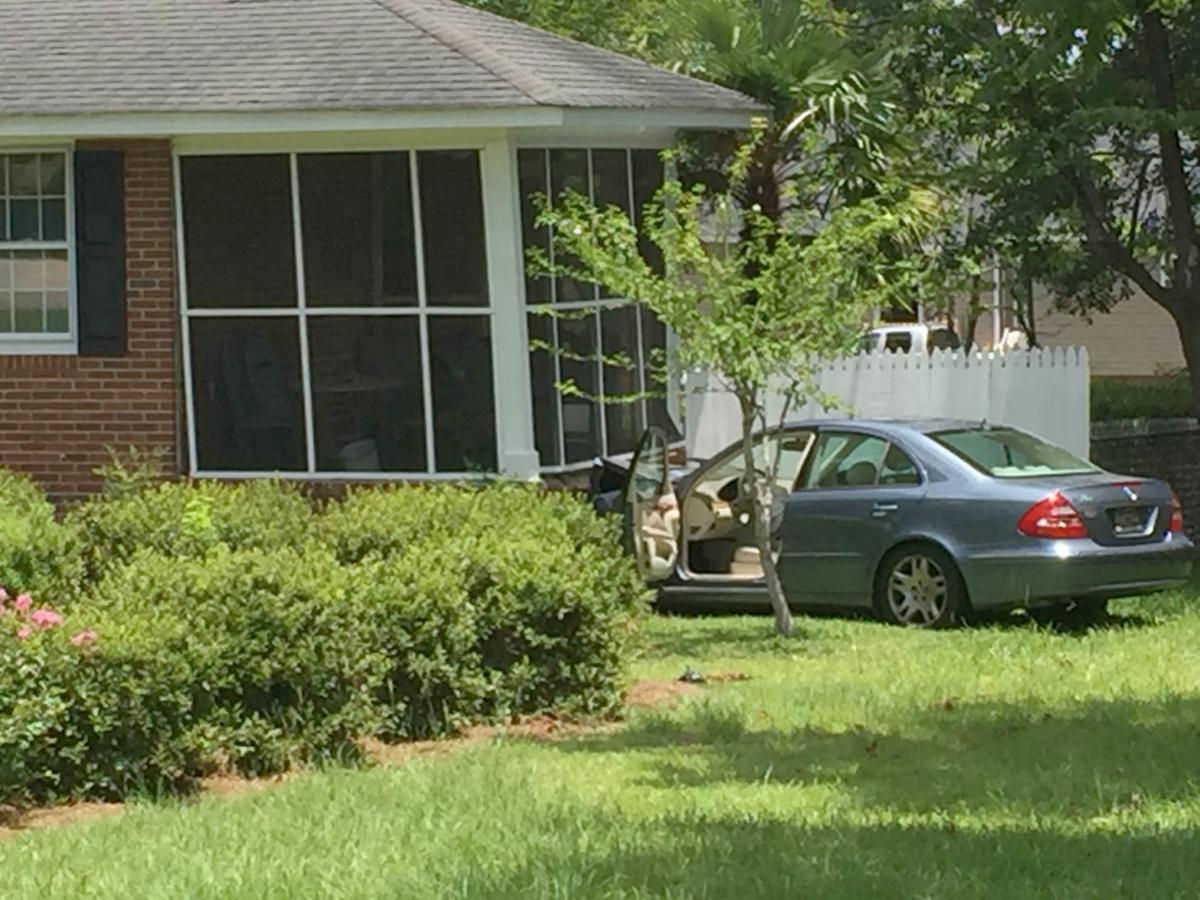 A motorist sped across four lanes of traffic before careening into the porch at 1270 St. Matthews Road just before 2 p.m. Monday.
Lt. Robert Hill of the Orangeburg Department of Public Safety said the driver of the Mercedes is undergoing treatment for minor injuries.
The call came in around 1:49 p.m.
Hill said it seems the driver may have accidentally pressed the accelerator instead of the brake as he was in the parking lot of South State Bank at 1270 St. Matthews Road, which is across the street from the residence.
No other vehicles in the busy highway were struck when the Mercedes traveled across it and then became airborne before it bottomed out in the yard and ultimately crashed into the porch, Hill said.
Hill said the S.C. Highway Patrol will be investigating the incident.
Get local news delivered to your inbox!
Subscribe to our Daily Headlines newsletter.