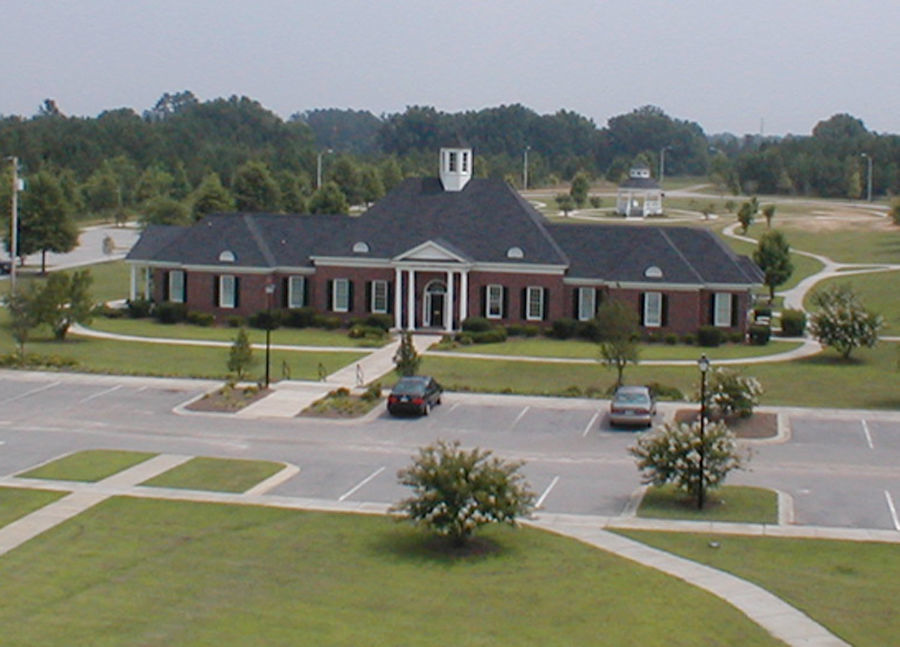 SANTEE -- A "Tru by Hilton" hotel is "coming soon" on Britain Street, according to a sign that was posted recently.
The sign's appearance followed the sale of three properties, all adjacent to each other.
The sign sits on property that John D. Shields and Linda G. Shields recently sold to Jay Jalaram Hotels Group Inc. for $150,000, according to Orangeburg County public records.
The parcel is vacant except for one of the driveways that lead to the Knights Inn.
Public records show Balaji Hotels bought the Knights Inn property from OM RSM LLC for $1.4 million.
The third property to change hands is the site of Maurice Bessinger's barbecue restaurant. Public records show the Jay Jalaram Hotels Group Inc. bought it from Piggie Park Enterprises Inc. for "$5 and other valuable considerations."
All three properties are on Britain Street, which runs parallel to southbound Interstate 95 between Exit 98 and the Cracker Barrel Old Country Store and Restaurant.
Meanwhile, three blocks away, a company called Santee Lodging LLC has purchased the Lake Marion Inn properties – three separate tracts that have frontage on both Bass Drive and Old Number Six Highway – for $1 million.
"Tru" is the newest of 17 distinct hotel brands owned by Hilton International Holdings LLC, which is traded under the symbol of HLT on the New York Stock Exchange. More than 75 "Tru by Hilton" hotels are in operation today and hundreds more are in the works.
According to the company's website, www.trubyhilton.com, and its press releases, "Tru by Hilton promises guests a simplified and spirited stay, rooted in value."
"Developed from the ground up using consumer and owner feedback, Tru by Hilton is a revolutionary brand with cross-generational appeal for travelers looking for a new, affordable hotel experience."
The "smaller, more efficiently designed rooms" have "the amenities and experiences that matter most to guests, including comfortable beds, a mobile desk, large bathrooms with premium bath amenities, top rate in-room entertainment" and oversized windows.
The extra-large lobby features 24-hour access to "gourmet snacks" and drinks, including single-serve wine and beer, and a free hot breakfast bar with dozens of "healthy, sweet and savory items."
Get local news delivered to your inbox!
Subscribe to our Daily Headlines newsletter.