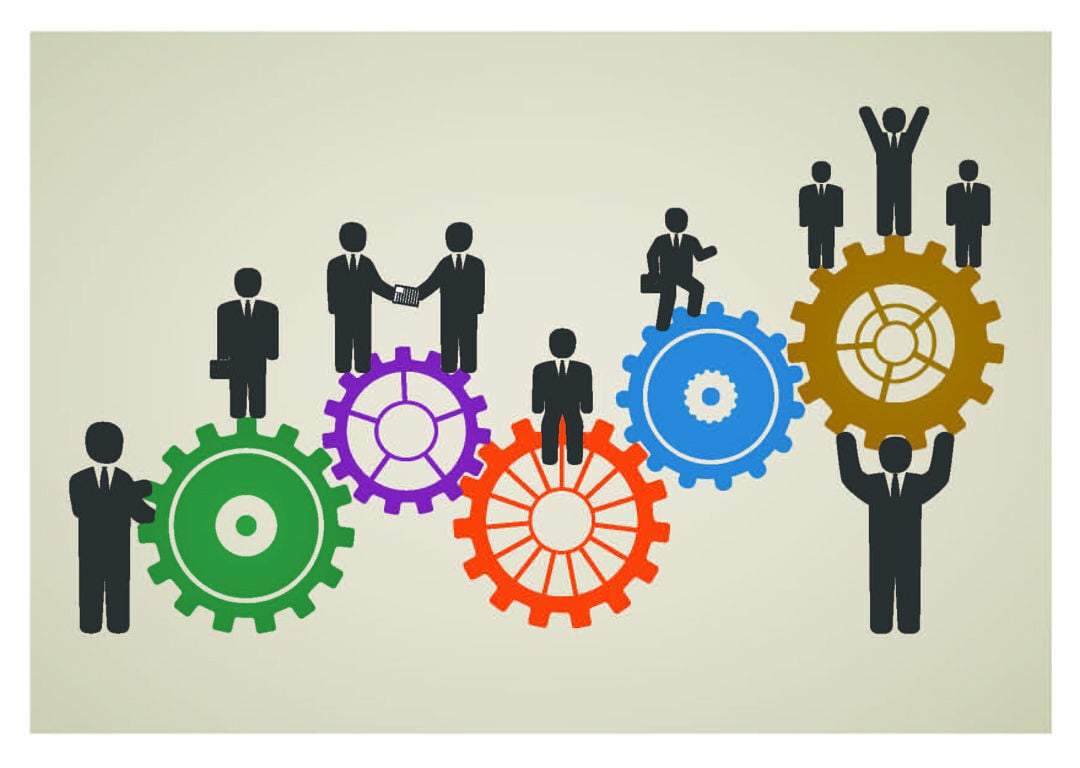 State Sen. John W. Matthews says a key to economic growth in the African American community includes using its resources to help the community.
"That's kind of a new strategy, to assess our communities and determine what we can do to improve the condition within our own community ourselves and better make the capital that we spend work better for us," the Bowman Democrat said.
Matthews was the keynote speaker at the 2017 African American Economic Summit held at Claflin University on Saturday.
The state chapter of the National Association for the Advancement of Colored People hosted the free event in partnership with the Claflin Business School. It was held under the theme "Preparing African Americans for Today's Global Market."
Matthews said, "The buying and spending power of African-Americans in the United States is greater than 75 of those countries that are in the United Nations. So capital is there. How do we figure out how to leverage and use our buying and spending power to improve the economic conditions in our community?"
A report from the University of Georgia's Center for Economic Growth reported that African-Americans' buying power in the United States totaled approximately $1.3 trillion, but there is the potential for it to be as high as $7.4 trillion and create 7.1 million new jobs within their own community.
"If we really want to grow and sustain that growth, it has to be from within. We have to create that opportunity within our community based on the existing opportunities. We fail to do that," he said. "We're easy to fool and quick to follow" and "refuse to give our best back to our own communities."
"When you look at this state, we only have about 44,000 minority businesses in this state. Most of those businesses are small businesses," he said.
The quality of service is the number one reason why they don't have repeat business, Matthews said. "Service has become a major issue."
He said a project to deepen the Charleston Harbor will help the state's economic growth continue and the black community could tap into it for job gains. 
Matthews said, "The other issue on the deep water port is where we've tried to develop a joint venture between Georgia and South Carolina to develop the Jasper Port, a project that is expected to create one million new jobs in the region.
"When that happens, there will be five ports on the East Coast. To make that work, we're going to create something called a freight corridor standing from Georgia to I-26 interchange and from Charleston to I-77. That's where growth is going to be. And so as African-American entrepreneurs, we need to be able to look down the road and see where the jobs are coming from, where the economy is going and how you can benefit from it."
He said, "But to do that, we've got to be able to strengthen black businesses, we've got to create real businesses that have bonding capacity, insurance on workers … and so far in our county we've only identified five contractors that meet that threshold.
"And so part of that incubator responsibility is to begin to educate and make sure that black businesses have those resources, know where the jobs are and know what they've got to have in order to compete in that job market. And so growing our community is about understanding where we are, where the economy's going and how we can fit into that economy," the senator said.
He said education also matters in the plan to grow the state's economy and in order to create a competitive workforce, "we've got to increase the number of African-Americans with a terminal degree by three fold and you don't have long to do that."
"Part of our responsibility as African-American leaders is to understand the (educational) system and try to get our community to address those deficiencies in the system to make it work," he said, noting that poverty remains a major impediment in the black community.
He said the Orangeburg Regional Education and Economic CDC created a small business incubator that focuses on developing businesses in its service region.
The entity received a grant from the state Department of Commerce to create a Center of Innovation and Economic Development to see "how we can best position our workforce" for economic opportunities coming into the region.
"To bring about changes in your community requires work. Showing up to the summit is good, but if you go back home and do nothing with it, you've not only have wasted your time, but you've wasted mine," he said.
"To bring about changes in your community requires work. Showing up to the summit is good, but if you go back home and do nothing with it, you've not only have wasted your time, but you've wasted mine."

Sen. John Matthews