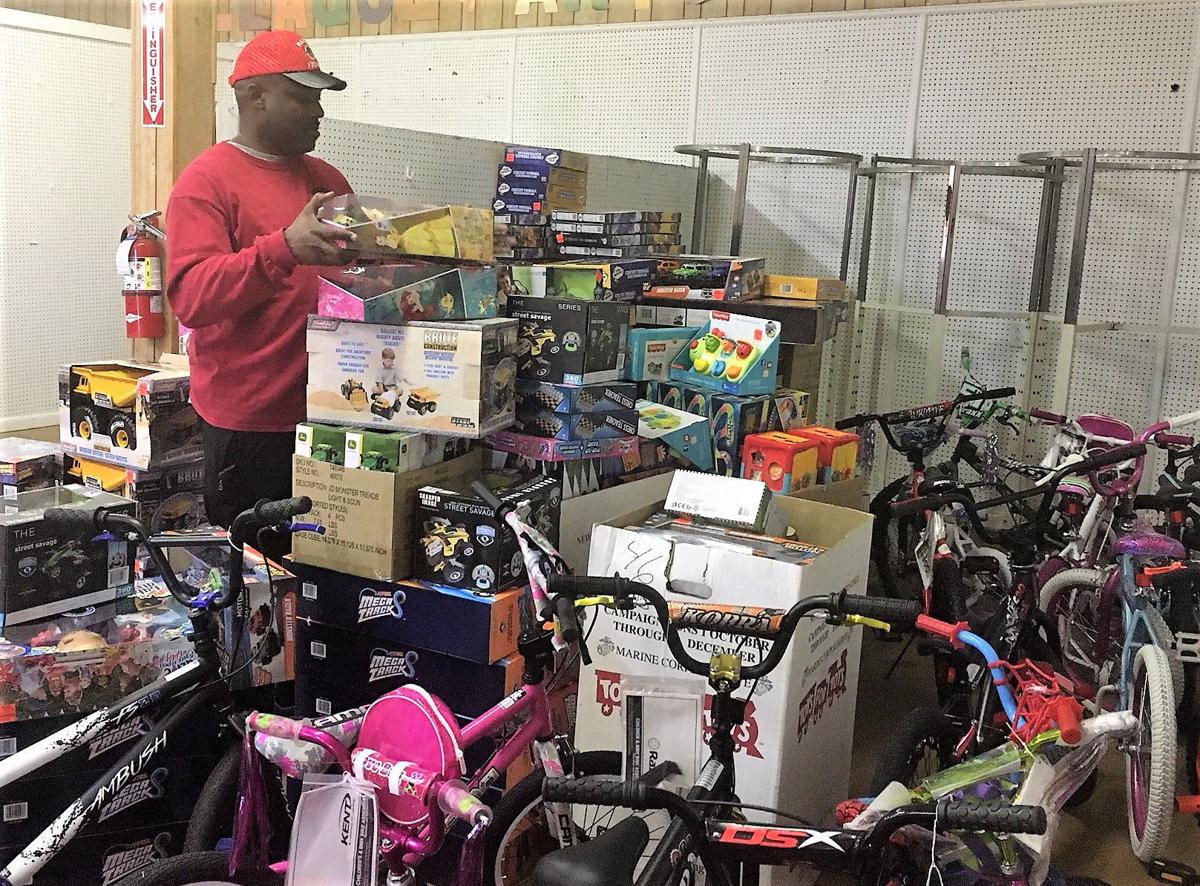 The Toys for Tots campaign is poised to once again make Christmas bright for children, but the coordinator is asking that letters from needy families be sent in early to help the process.
"I'm trying to get into that final phase. I've got about two weeks before distribution. So we really want to make sure we've got everything in place, but they need to get it in early," Coordinator Willie Dash said.
The Toys for Tots campaign is celebrating its 28th year of partnering with the Marine Corps Reserves program to help children have a merry Christmas.
The Marine Corps Reserves Toys for Tots campaign officially opened Oct. 1 when officials began accepting letters from families and distributing collection boxes.
Children write letters to Santa in care of the Marine Corps Reserves Toys for Tots program. Letters must come with a verification of need from a school guidance counselor or church pastor.
A S.C. Department of Social Services household summary, which confirms who is in a household and their ages, must be included.
Last year 662 children were served.
Dash, commandant of the Greater Orangeburg Leathernecks Marine Corps League, Detachment 1259, said on Tuesday that he had received approximately 260 letters.
"Now, we have 200 and something letters in, but everybody hasn't sent in their information. That is an important part of it, too. I have about 130 people that haven't sent in everything to complete the registration," Dash said.
He said there is still time for individuals to adopt families.
"I know that we're down to about two weeks now, but there is still time. We'll get them in as much as we can. It's been a little difficult. We've been a little bit behind schedule this year, but we're still in pretty good shape," Dash said.
Community residents read the letters and adopt children, but the families of children who are not adopted have an opportunity to visit Santa's Workshop.
While a letter acceptance deadline of Dec. 1 has been set, Dash said the program will work to accommodate those who may have emergency needs.
The program assists children from birth to age 14 in its service region, which includes Calhoun and Orangeburg counties.
New, unwrapped toys will be accepted, along with financial gifts for purchasing toys.
Dash said it is important to give during the holiday season to help needy families create a bright Christmas for their children.
"You never know when you're going to be in that situation. I think a lot of people think about that also. So it's good to give to other people. That's why I do it. It makes me feel good about where I'm at. I'm not that far above everybody else, but I've been blessed enough to be able to provide for my family," Dash said.
He added, "I know it's difficult for some families at this time of year. Jobs are a little bit scarce, I have some that have been fired and things of that nature. So you'll never know what will happen and what kind of situation you'll be in."
Toys will be collected through Dec. 13. The toys will be distributed Dec. 14.
All donations made to the Orangeburg chapter stay in Orangeburg.
Dash has said the local program has an account with the Toys for Tots Foundation. All money goes through that account, but it comes back to the local Toys for Tots program.
People interested in donating a monetary gift or sending in an application can mail it to: 1701 Belleville Road, Orangeburg, SC 29115. All donations should be made out to the Marine Corps Reserves Toys for Tots.
Get local news delivered to your inbox!
Subscribe to our Daily Headlines newsletter.