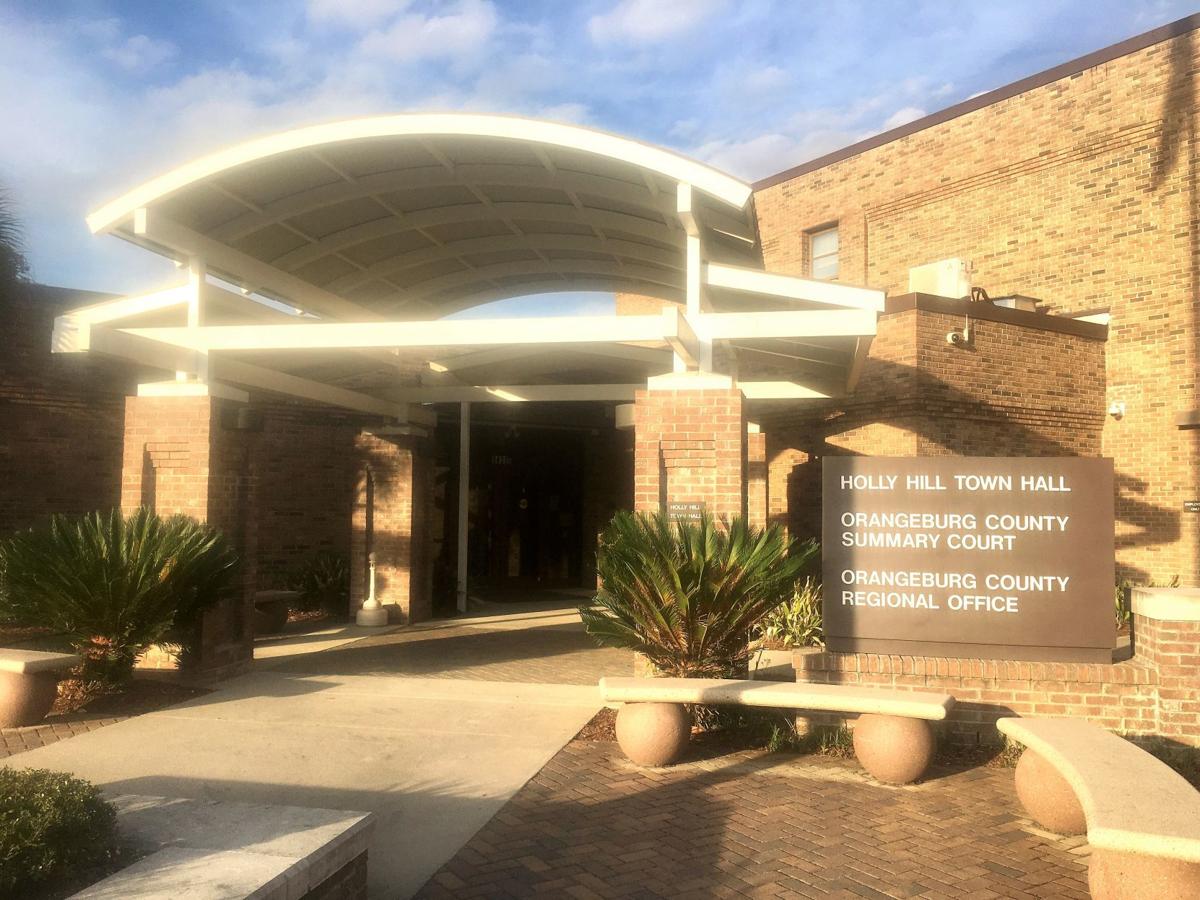 "We're going to have to just tough it out, I guess."
The sentiment by Bobby Gordon, the mayor of Livingston, is shared by mayors from across The T&D Region.
Although Gordon said Livingston hasn't made any significant changes to operations, most municipalities have altered meeting schedules and court dates due to the coronavirus pandemic.
Norway
According to a Facebook post from Norway Mayor Tracie Clemons, town hall is closed and customers should use the drive-through window. Also, the town park is closed until further notice, and traffic court will be rescheduled.
North
According to the Town of North's website, parks will be closed. Town hall remains open, but the town asks that only one customer at a time enter the lobby for safety reasons. Payments call also be made using the town's drop box or by mail.
"Payments can be made online or placed in our drop box as well. Please refer to Orangeburg County for updates pertaining to COVID-19." the website concluded.
Mayor Julius Jones said, "All town parks and the pavilion are closed until further notice. Group gatherings have been have cancelled. All county buildings within North town limits are closed until further notice, including the North Library, Senior Fitness Center and The Challenge Center. Restaurants within town limits are maintaining no dining, take-out ordering only."
"North Town Hall and North Police Department are open and functioning," Jones said. Sanitation services are also still operating, he said. Court dates, however, have been postponed.
Neeses
Neeses Town Hall will be closed through the end of April, and town activities and Seniors Recreation and Leisure Center activities have been cancelled through the end of April as well.
Mayor Kenneth Gleaton said, "The Neeses Town Hall will be closed for business through April 30, but email and telephone messages will be checked frequently. Hopefully, the town hall will reopen for customer service on Monday, May 4 at 9 a.m."
The Neeses Town Council meeting has been cancelled for the month of April as has the Adopt-A-Highway trash pickup day. Gleaton said that the Crime Watch meeting, the seniors' nutritional meals and the seniors' bingo and luncheon have been cancelled as well.
Denmark
Denmark City Hall is closed to the public, Mayor Gerald Wright said. But employees will be in the office to process bills and traffic tickets as well as work orders. Customers can use the drop box or pay by phone or mail.
Bamberg
In Bamberg, the front office is closed, but payments can be made at the drive-through window or by phone or online.
Bowman
Bowman public facilities, including the banquet hall, nature park and inner city park, are closed, as is the town hall. Utility customers can pay online, by phone or by using the depository box at town hall during regular business hours.
Branchville
The special election on March 31 has been cancelled due to coronavirus. It will be rescheduled.
The town hall lobby is closed, but the drive-though is open for business. There will be no cut offs for past due bills in April by order of the governor.
Cordova
Cordova has cancelled town hall rentals for now.

Santee
Santee Mayor Donnie Hilliard said town offices and the conference center are closed until further notice. Non-cash payments can be deposited in the drop box located in the town hall parking lot, along with vital correspondence and payments for court fines, business licenses and taxes.
Hilliard said that the current times take us out of our comfort zones, but "the objective is safety. With that objective in mind, let's be safe rather than sorry."
Rowesville
Rowesville Mayor Paul Bishop said the town hall is closed for now, but his target for reopening is April 9. He said he has been coming in to the office to process payments for bills. The April 6 council meeting has been canceled, he said.
Holly Hill
In Holly Hill, Mayor William Johnson said the town hall office is closed and office hours have been cut to four hours per day, but payments can be made at the drive-through window. However, he said he is on call 24 hours a day.
As far as late payments go, "We're pretty lenient all year, I think, and we haven't had anything out of the normal to date," he said.
Johnson has instructed the police to get 95N masks and said utility workers have been told to only perform work that lets them stand at least six feet away from another person. Town facilities rentals have been canceled, he said.
Eutawville
Eutawville Mayor Brandon Weatherford said the town office is closed, but from 8 a.m. to 1 p.m. residents can pay at the drive-through window. The monthly town council meeting has been postponed, but he said council may hold a teleconference meeting. Also, court has been postponed by a month, he said.
Elloree
In Elloree, town hall is closed, but citizens can pay bills online. Office staff will respond to phone calls and emails, Mayor Mike Fanning said.
Town parks and the ballfield are closed to the public. The town has posted a notice asking citizens to practice social distancing on a popular walking trail and the tennis courts.
A town curfew was recently passed requiring those 17 and under to be home by 10 p.m. Also, the police are maintaining a "visible presence" by turning on their vehicles' running lights. Police will absolutely respond to emergencies, Fanning said.
Vance
Vance Mayor Michael Aiken said the town's office hours have been changed to 9 to 11 a.m. Monday through Friday. The town is not currently renting the Friends and Family Center and this month's council meeting will not be held, he said.
"We're just waiting to see what happens with April," Aiken said.
St. Matthews
The Town of St. Matthews continues to operate as usual, according to its Facebook page.
Waste Management will continue Monday pick-ups as usual but all household garbage must be placed in the green cart and not beside the cart.
The town is asking its customers to pay utility bill electronically, mail in payments or use the drive-through window.
The town hall lobby is closed to the public, however citizens can receive services from 9 a.m. - 3 p.m. Monday through Friday through the drive-through window.
The next scheduled town council meeting is April 7. Presently, the meeting will be held, however the normal time of 6 p.m. may be changed and the governor's coronavirus restrictions and precautions will be adhered to.
Cameron
The April town council meeting has been cancelled.
Concerned about COVID-19?
Sign up now to get the most recent coronavirus headlines and other important local and national news sent to your email inbox daily.