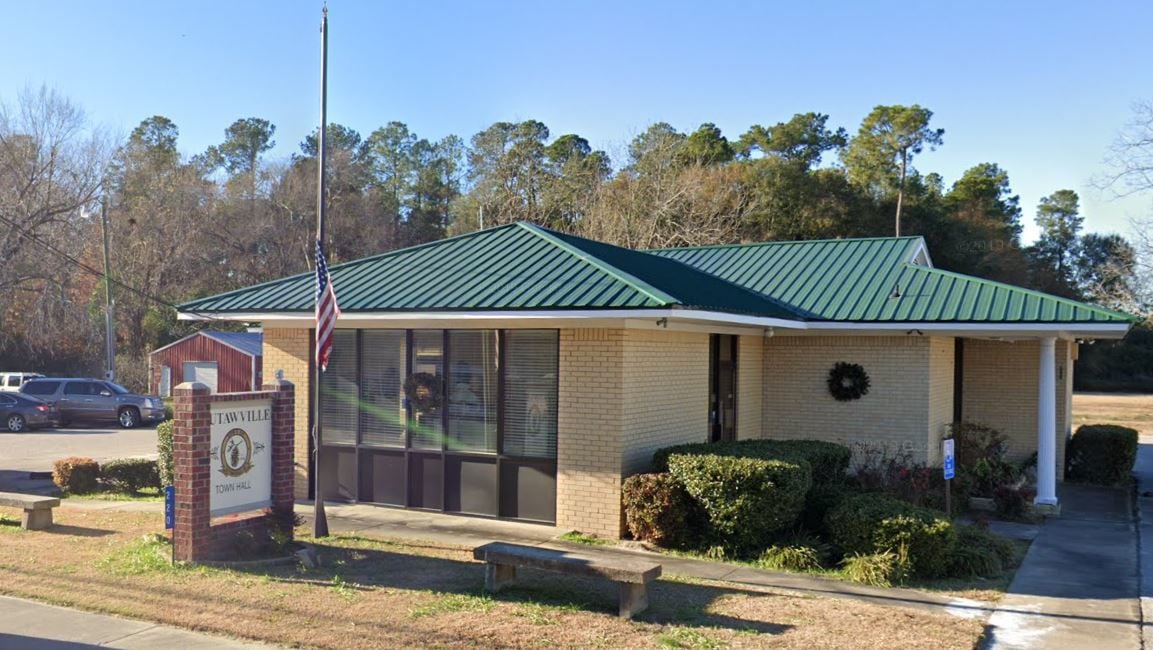 The Town of Eutawville will be getting a new police chief on June 1, according to Mayor Brandon Weatherford.
Meanwhile, the S.C. Law Enforcement Division is investigating reports the town deputized officers to enforce its curfew.
"SLED does have an open investigation regarding this matter. No specifics are available as this is an active investigation," SLED spokesperson Tommy Crosby said on May 20.
The issues arose during the town council meeting on May 19 after Weatherford announced Police Chief Damien Hartwell was demoted to lieutenant and decided to resign.
After the meeting, Hartwell said, "My separation from the Town of Eutawville whether characterized as a resignation or termination was neither justified nor voluntary; accordingly, I have requested a grievance. I want to give the town council an opportunity to hear my grievance before I comment further to the media."
Weatherford announced at the meeting the town hired a new chief. He did not announce the new chief's name, noting "I don't think they've shared this information."
He said the town didn't advertise for the vacant position because, "We really didn't have to. We immediately got tons of applications that came in and they came in through other departments and stuff."
Weatherford also announced that once the new chief begins working for the town, efforts will be made to "rebuild the police department from the ground up."
"We're going to start over with a lot of things, a lot of policies and procedures, just stuff that's been left out there and never really been done the way it needed to be done. We're going to get all of that stuff done," Weatherford said.
"I know it's going to take some time. It's going to take a little time off of the person being out on the street, but I still think they're going to be in the street, too. It's not like they're just going to sit in the office," Weatherford said of the new chief.
"The plan is to completely restructure it," he said.
Weatherford also said at the meeting that he'd spoken with SLED following a Facebook post he made on April 7 where he announced that the town deputized two additional officers.
His post said: "Town of Eutawville deputizes two additional officers! Expect checkpoints in the nights to come. Please stay home and prevent any unnecessary actions. We are in this together and we will prevail!!"
When asked at the meeting about the two deputized officers, Weatherford said that there weren't any.
It was a "Facebook bluff," he said.
"I guess I can tell you now because it's over, it was a bluff. It was a Facebook bluff so we would appear to have more boots on the ground," Weatherford said.
That information was shared with SLED, "and we had no further questions about it because nobody was really deputized. No one was given a badge or gun," Weatherford said.
"It was all a bluff to try to help the curfew because I knew if we said we have one officer, nobody was going to respect the curfew. Really and truthfully, I didn't want to put it in the paper," he said.
Weatherford lifted the town's curfew on May 5.
Laura D. Weatherford, the mayor's wife, said from the audience that the curfew didn't concern the coronavirus so much as it did unwanted activity at the HotSpot gas station located on Old Number Six Highway.
"The whole issue of the curfew wasn't a COVID-19 curfew, it was the part that, I mean this can be looked up, HotSpot was having shootings and different drug deals and Orangeburg County (Sheriff's Office) was having to come out continuously and our one officer was having (in the) middle of the night trying to get up and go out after working all his days and he'd have to wait for Orangeburg County to get there," she said.
The mayor added, "So we decided to do the curfew and the Facebook (post) was nothing but a bluff."
• Weatherford announced the sidewalk paving project was completed, the rotten boards on the bridge in the park were replaced and that a S.C. Department of Transportation paving project will extend to Countyline Road along Old Number Six Highway.
• Water Commissioner Christopher Barker reported "everything's going good in the water department."
He noted that the town is willing to make payment plans with customers who may be experiencing financial hardship.
• Police Commissioner Christenna Chaffin announced the Eutawville Fire Department responded to 39 calls in March and 23 calls in April and Orangeburg County EMS responded to 34 calls in March and 29 calls in April within the 29048 zip code.
She also announced that the Hot Spot gas station, located at 12340 Old Number Six Highway, will begin closing late at night, rather than staying open 24 hours.
In addition, she read a letter from resident Carol Brown, who praised front line emergency workers.
• Recreation and Parks Commissioner Anna Renee Wolpert said there's a possibility that youth baseball may be cancelled for the summer.
She also noted that the town typically has a gathering on July 4. Those plans have not yet been changed.
• Weatherford announced that the town lost rental revenue for the Eutawville Community Center due to cancellations of events from coronavirus restrictions.
He also noted that the floor tiles of the community center have been removed for replacement.
He said some of the Orangeburg County Capital Project Sales Tax revenue is set to pay for the renovations, but the funds haven't been distributed yet.
• Weatherford announced that the town's noise ordinance will be enforced.
He noted there has been an increase in radio traffic and vehicles traveling without any exhaust/mufflers.
• Weatherford announced that the town is soliciting new bids to replace a roof at 221 Porcher Avenue.
He noted that the person who had the bid released it.
• Weatherford announced the additions of two new businesses in the town. Massage by Cristi is located in the former police department at 413 Porcher Avenue. Bogators Pool Hall and Grill, located at 12119 Old Number Six Highway, will be opening soon.
Get local news delivered to your inbox!
Subscribe to our Daily Headlines newsletter.