Resuscitating small business growth and bridging a widening digital divide among students during the coronavirus pandemic were among the issues addressed during a virtual town hall meeting on July 29.
The Orangeburg NAACP held the forum under the theme "Community Conversation: Issues and Answers." The Rev. J.P. Sibley, pastor of New City Fellowship Church, served as moderator.
The Rev. Donald E. Greene Jr., president of the Baptist Educational and Missionary Convention of South Carolina, talked about the importance of the Black church in responding to challenges posed by the pandemic, though it has been negatively impacted itself.
"Some of them have shut down for the last time ... We are the ground zero for our community. So if you don't have the resources, how do we maintain? How do we keep coming? How do we continue to grow? How do we develop?" Greene said.
He said poverty remains an issue, with many individuals struggling to pay light bills and mortgages, with many others, particularly from African American households, not able to adequately teach their children at home in a virtual environment.
"There are a lot of struggles," Greene said.
Education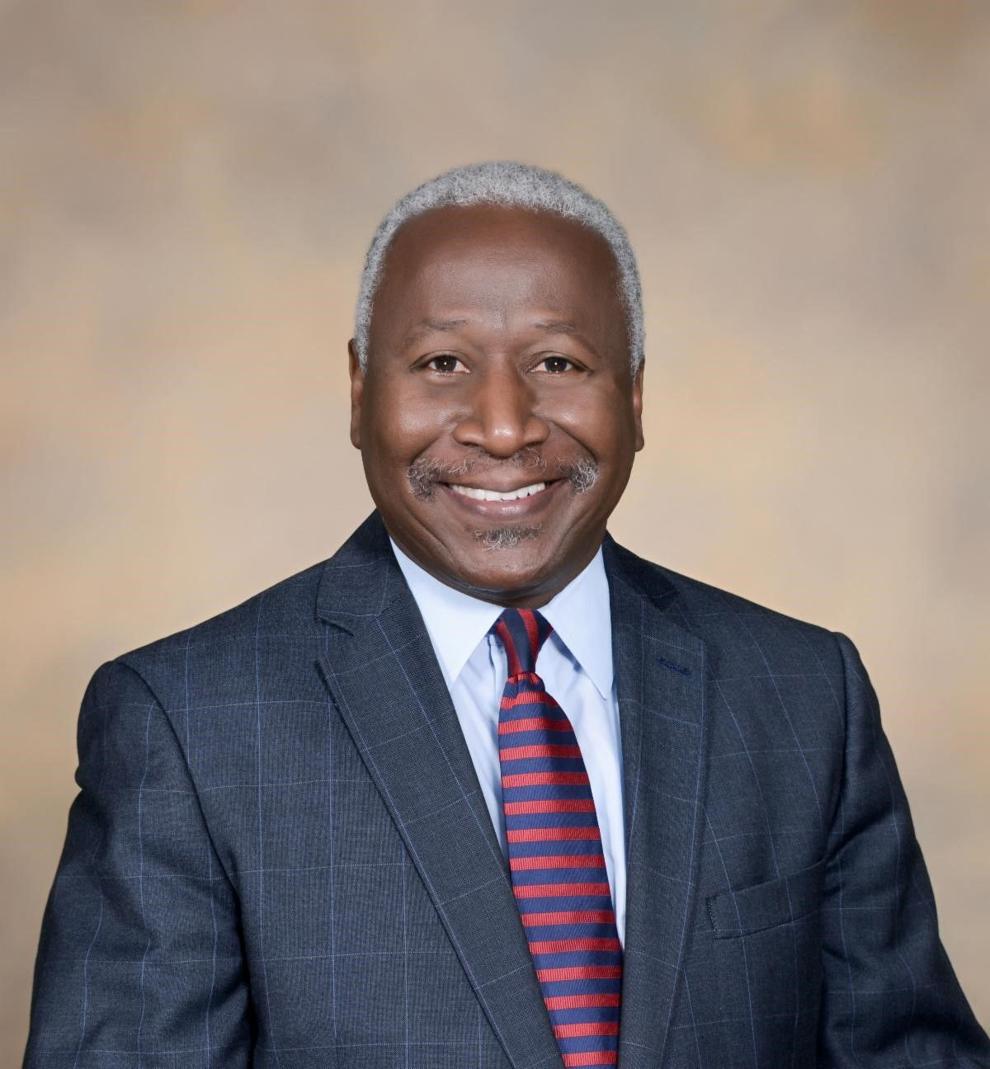 South Carolina State University President James Clark said there was no playbook that university officials could follow in dealing with the coronavirus back in March.
"We planned back in March for the prospect of being 100% online in the fall in case the pandemic was not stymied. Unfortunately, we're at a time now where the positive rate is 10 times higher than it was back in March in Orangeburg and in the state," he said.
The university is starting the fall semester with online instruction, effective Aug. 10. Special accommodations will be made for students needing access to laboratories.
"What that means is that we've minimized the number of people on campus, but we're building the campus such that we can in fact accommodate the full on-campus experience as things get better," he said.
The president added, "We've had some students on our campus since spring break because there were a few students that we knew that the right thing to do was to take care of them."
Not only will student-athletes continue to have their scholarships honored, improving student access to broadband has also been planned for.
"We put together a program in March and made available laptops and other technology. We will continue that in the fall for those with a demonstrated need," he said.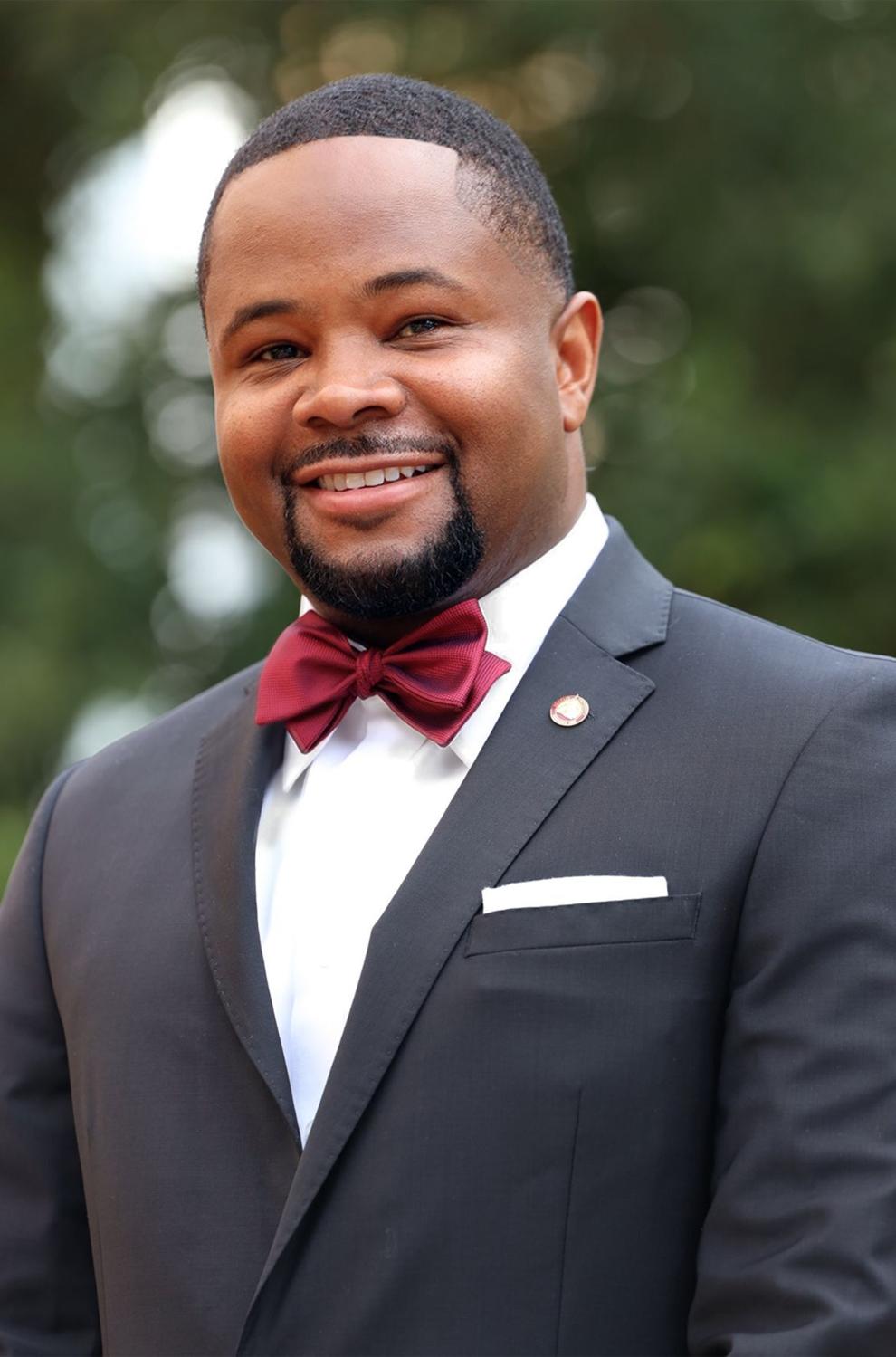 Claflin University President Dr. Dwaun Warmack announced July 25 that the university's classes would be offered remotely  — fully online — starting Aug. 10.
"We have a date of Sept. 19 for our new move-in date," the president said, noting that making sure that all students are equipped with the necessary technology has been a priority.
"We were able to send out — to date — over 350 laptops and over 210 (Wi-Fi) hotspots. Now we pay the bill for the hotspots for those students. That was good, but now we have a new class of about 600 freshmen. We've got to figure out what that means for them and their technology needs," he said.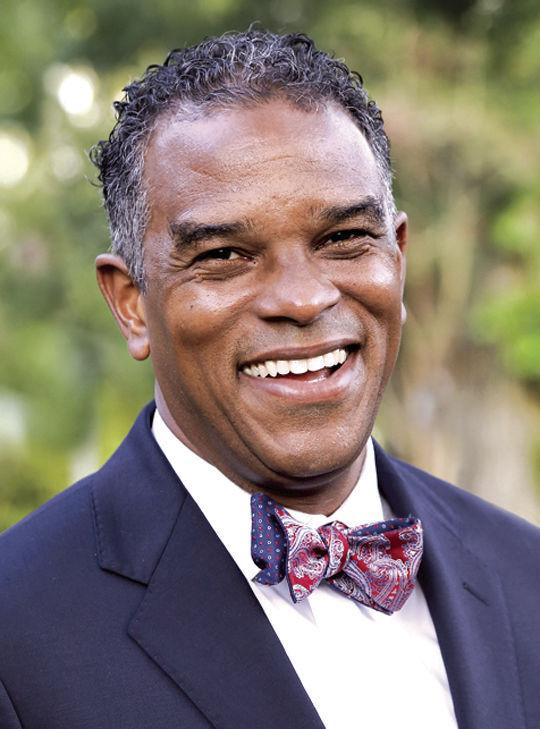 Dr. Walter L. Tobin, president of Orangeburg-Calhoun Technical College, also talked about closing gaps in accessing technology and bridging the digital divide among some students.
"One of the initiatives that was funded through the Governor's Office was a minimum of 100,000 hotspots that will be distributed across the state (to) K-12 and public colleges and universities, Tobin said. "For those folks who have an annual income of 250% or less of federal poverty guidelines, they will be provided with a hotspot through December at no cost."
He said OCtech prides itself on preparing students for the working world and providing them with seamless transfer opportunities to many colleges and universities across the state.
"We serve roughly 600 high school students who are earning college credit with us," he said. "Over this past year, we've been able to do that at no cost to the students. The cost that is incurred is typically for books, and the districts have covered that.
"We've even had students complete the associate's degree prior to graduating high school. In some cases, they can enroll at a four-year college as a junior. So there's a tremendous cost-savings to parents and students," he said, noting that the college has also assisted students living in poverty.
"We have been able to provide free tuition for those students, but we've even incorporated some work-based learning experiences. We call them apprenticeships, where students are placed in the work environment while they're going to school. With the average student loan debt for South Carolina residents of about $30,000, we can reduce that to almost nothing if they start with us," Tobin said.
He added, "We have focused on using technology as a tool ... With the addition of hotspots and being able to deploy devices for our students, we've given them, I think, a lot of opportunity."
Changes have been made in the delivery of online courses for the upcoming fall semester.
"We're shifting toward a synchronous platform, where students will either log in from home at a given time into a course, and we're making allowances for students to be able to come on campus if they have issues with technology so that they can still participate in instruction," he said.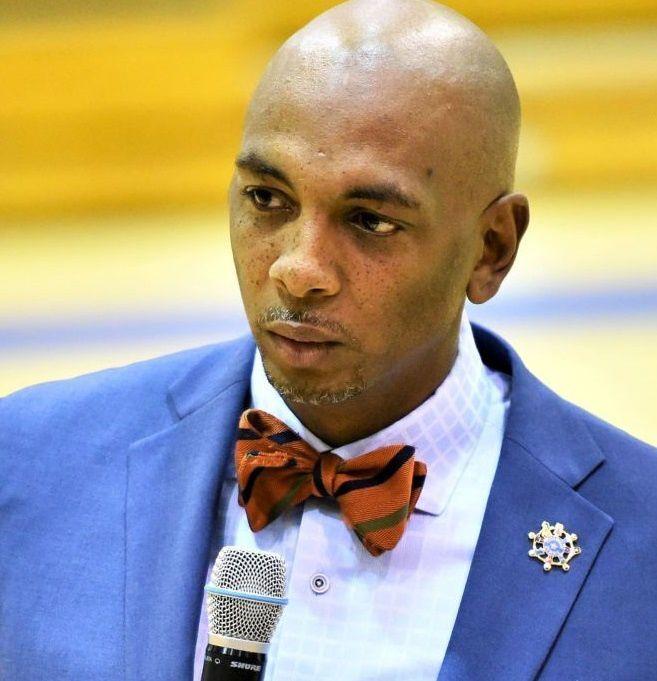 Dr. Shawn Foster, superintendent of the Orangeburg County School District, said there is work being done to address any digital homework gaps within the district of more than 12,000 students.
He said, "We have been partnering with the State Department of Education to ensure that there are hotspots, but we as a district have also been preparing to make sure that we have our own hotspots."
The district is working to ensure that every student in pre-K through second grade is equipped with an iPad, every student in grades 3-8 has a Chromebook and every student in grades 9-12 is provided a Windows device. Principals are also being trained on the district's new digital and virtual curricula that will span from grades K-12, the superintendent said.
"We're looking at deploying this instruction both synchronously and asynchronously, but also provide the opportunities for those lessons to be recorded and the students to revisit those in the evening hours to provide some additional support," Foster said.
Health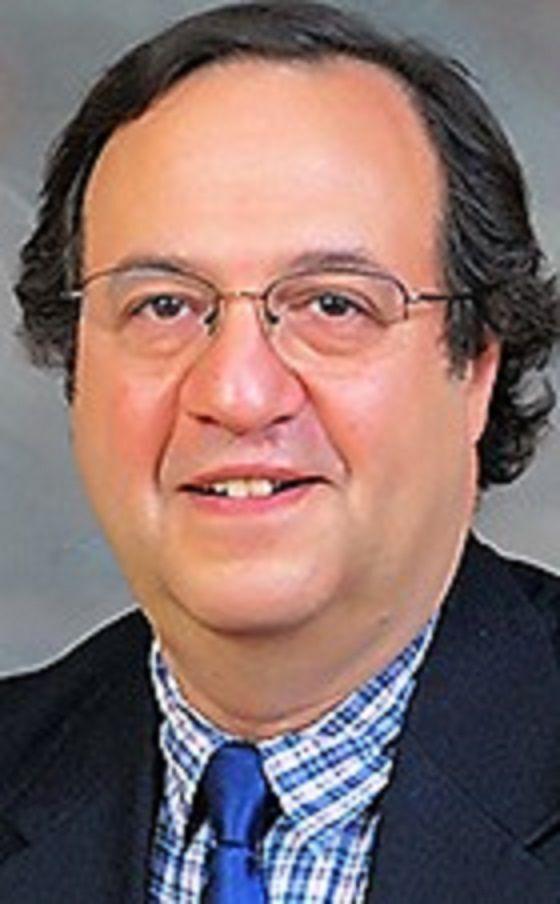 Infectious disease specialist Dr. John Samies, chief of medical staff/medical director at the Regional Medical Center, said the coronavirus has affected Orangeburg County to the tune of "probably 1,900 cases."
Regionally, Samies said there have been about 2-1/2 times the numbers of deaths in African Americans than there have been in other races.
"That's alarming. The disparities are coming largely because of socioeconomic circumstances. This is not really an effect of race proper. This is not a genetic issue, this is inability to access care," he said.
Lack of transportation and/or the equipment to be able to navigate telehealth services are among the socioeconomic factors that many are faced with, Samies said.
"All of those things have really been a part of why the numbers have been disproportionate in the African American community. I see that every day," Samies said.
He encouraged hand washing, wearing masks and social distancing as basic ways to abate further spread of the coronavirus.
"The death rate in South Carolina is somewhere between 12 and 15 people per day at this point," Samies said. "If we continue to wear masks by October, we can have that down to under two deaths per day in the state."
RMC President Charles Williams said, "We are the only hospital for a four-county region ... We have treatment locations in three of those four counties," including the free-standing Bamberg-Barnwell Emergency Medical Center.
"We are the focus point for the health care that is being provided in this region," Williams said. "While COVID is here, diabetes, high blood pressure, gunshot wounds and automobile accidents have not gone away."
He said finding alternative care sites to avoid flooding the emergency room will be key in improving health care delivery.
"Driving is a major barrier. We cover 2,400 square miles," Williams said. "Many of the people we talk to are paying people $20 to take them to the physician. Well, right now, money is funny and change is strange. We're trying to do all we can."
He cited staffing as the "biggest barrier" in health care.
"At this point, we've had approximately 5 percent of our staff within our health care system that have been affected by COVID, either being positive, or they've had a family member with COVID. That takes them out of the workforce," Williams said.
"I am not here to scare people. I'm here to be a realist because we are the last defense. I am asking that you partner with us," he said.
Law enforcement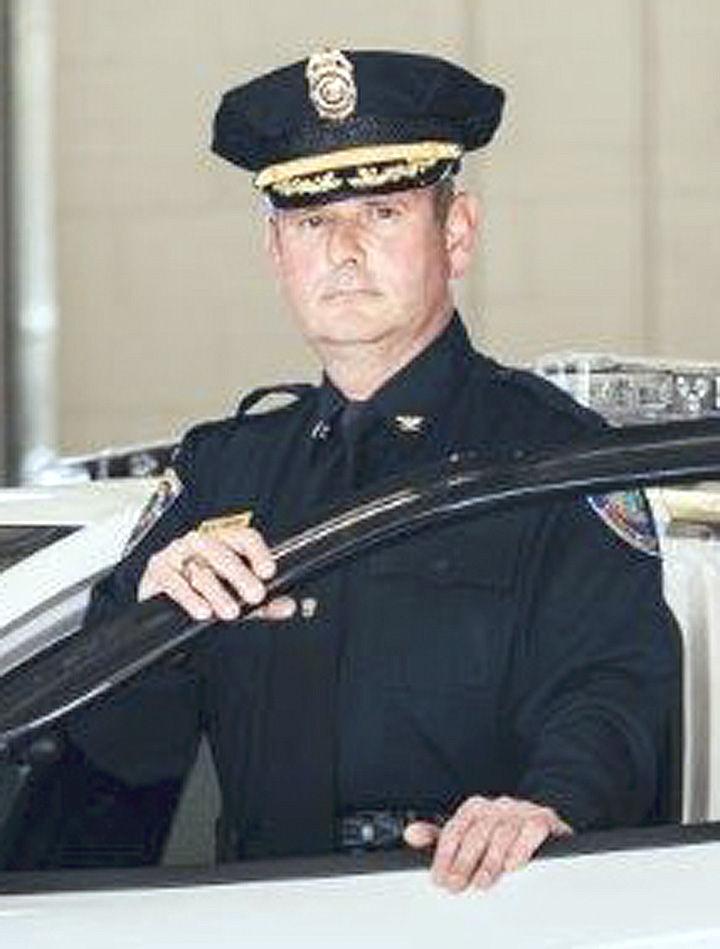 Orangeburg Department of Public Safety Chief Mike Adams, "We're all aware of some of the horrible things that have gone on in our country and the call for law enforcement reform ... We are well ahead of curve on most of the issues concerning police reform."
He said ODPS, a fully accredited agency, has added verbiage to its policies to make sure that chokeholds are prohibited.
"We also put verbiage in our policy about a duty to intervene. I think that's very important because what that does is it holds every officer accountable not only for their own actions, but their inactions," Adams said.
He added, "It goes into no-knock warrants, which we don't do. It talks about the hiring process, psychological evaluations. These are things that we have done for years. There's some legislative changes, I think, that will be coming soon ... I think there's going to be some pretty good things coming out of there."
The chief said his agency embraces change.
"There are some things that I think law enforcement needs to do better. There are some thing that we do really well," Adams said. "We have been spared a lot of the things that have gone on in other parts of the country. A good portion of that is because we have good policy and procedure in place. We have a good community infrastructure. We have checks and balances for law enforcement through our elected officials."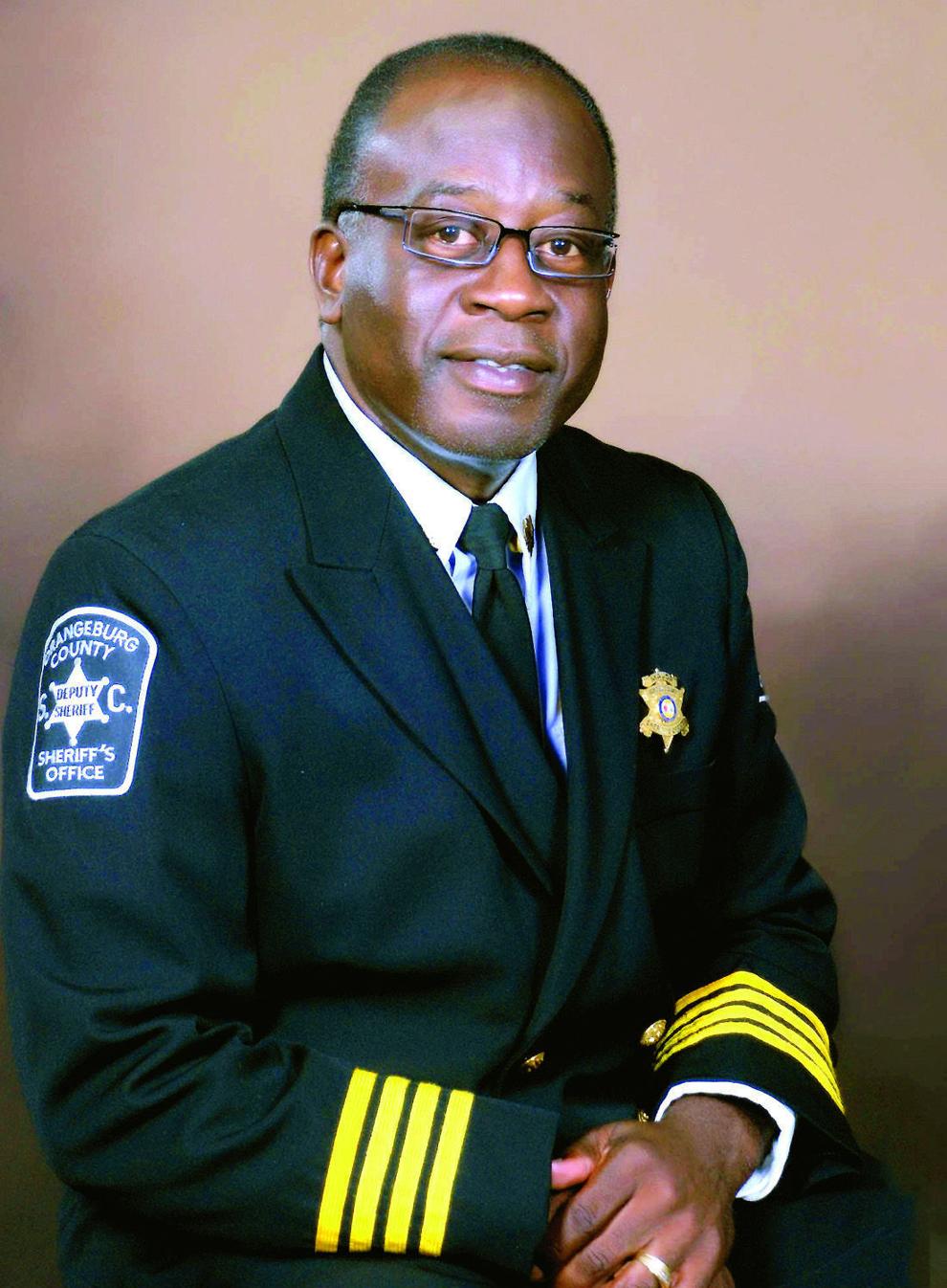 Orangeburg County Sheriff Leroy Ravenell said the coronavirus has highlighted the importance of partnership, particularly with the local hospital.
"One of the things that's important to me at the sheriff's office is the partnership ... One thing I will say that's definitely helping us here at the sheriff's office is the partnership that we've had with the RMC. When you get a disease of this magnitude that goes around, it stops a lot of things, but it don't stop crime. So we have to continue to do what we've been doing," he said.
"Right now we're running into more mental health patients ... and we have to take them into the hospital ... They try to work us in as much as possible," Ravenell said, noting that Orangeburg County Council has also been a great partner in giving his office the tools it needs to do its job.
The sheriff said the coronavirus needs to be taken more seriously.
"We have events scheduled for 4,000 people. I understand that people want places to go and got to have places to go, but now is not that time," he said. "This is a serious disease; it's killing people, and we have to take it serious. If we don't, it's going to get worse."
Government
Aurora Smalls, director of Orangeburg County Voter Registration and Elections, talked about the importance of registering to vote, but also the potential strain the pandemic could put on the amount of poll workers and polling places.
"So far, we've been good. At this point and time, I don't have any issues where we will have to close a polling place but as time goes on, if it happens, we would make those adjustments," Smalls said.
She said Oct. 3 is the last day to register to vote, with anyone turning 18 by Nov. 3 having the opportunity to register by that time.
She said in-person voting begins as early as Oct. 5. There are sites in Vance, North and Orangeburg for in-person voting, with more information to be put out soon.
"We're doing everything we can to keep our workers protected and also to make sure that the voters are protected," said Smalls, noting that absentee voting is also an option for those uncomfortable with in-person voting.
She said health care workers, law enforcement officials, caretakers and the disabled are also among those who can request absentee ballots, noting that there are 17 documented reasons why you can request an absentee ballot.
"Don't wait until Election Day to try to worry about getting to the polls. Go ahead and request that absentee ballot to be mailed to your home," Smalls said "We also have curbside voting on Election Day."
She said anyone age 16 and older who would like to work at the polls should contact her office and that any other questions regarding voting, including checking whether your absentee ballot has been received, can be directed online at www.scvotes.gov.
Smalls also stressed that voters makes sure their absentee ballots are signed by a witness.
"If you mail it back without a witness, we cannot count the ballot at this point in time," she said.
Orangeburg County Administrator Harold Young said the entire county has remained vigilant in keeping its staff, citizens and community partners safe.
"We're paying careful attention to the increasing number of cases and deaths in South Carolina. We're also working with our surrounding communities to make sure that we put the word out about how serious it is," Young said.
"For us, it's all about sustainability right now," he said, "We've put up hotspots at our local fire departments in some places to help support education. We've gotten PPE to help support the hospital and local communities and also public safety."
The county has also been working with the law enforcement and EMS communities to provide what they need to be safe during the pandemic, the administrator said.
Young said the county has launched a new more user-friendly website for citizens, particularly seniors, to be able to pay taxes and conduct other business.
"We have not let this pandemic slow us down ... Our positive rate in the state is upwards towards 20%. We have to be aware of where our capacity is because our hospital props up four counties," the administrator said. "We have to be ready."
Business
James McQuilla, president of the Orangeburg County Chamber of Commerce, said the coronavirus has negatively affected small business growth.
"The business community, especially the small business community, is taking a major hit right now ... What they're dealing with right now is only going to get worse," he said, including a shortage of customers, not being able to get their raw materials and limited cash flow.
"Even the chamber itself. Currently, I am the only employee working in the chamber on a daily basis. We've had to lay off all three of our staff members. They only come in on Tuesday," he said, "We're concerned about the federal stimulus. It's unfortunately, I think, too little, too late.
"You're not going to be able to rely on that amount of money to run a business. It's almost like you cut an artery and you expect to put a Band-Aid on it. It's not going to work," McQuilla said.
He added, "I have to sound the alarm. This is going to hurt the tax base. You're not going to see employment numbers bounce back. It's not going to happen that way. They can come back, but it's not going to be a shot in the arm where everyone's able to come back at a certain point."
McQuilla said many small businesses are burning through their cash and savings, with a lot of them not having the support of a parent company to help bail them out.
He said the chamber is working with the Small Business Administration and the Small Business Development Centers to help assist small business owners.
"I have a lot of different banking relationships that I've called on to assist local business folk," he said. "There are resources here, and then I bring a lot of resources from my past to assist folks. We've helped some companies get into federal government contracting."
He requested that businesses send their requests for quotes or requests for proposals to the chamber "to make sure that the money that is spent in our community stays in our community."
McQuilla said the chamber also seeks to find ways to partner with law enforcement to help reduce crime.
"We have a concern about property crime and violent crime in the community and how that deters folks from wanting to relocate a business here, locate a business here and expand a business here," he said.
"One of the initiatives that was funded through the Governor's Office was a minimum of 100,000 hotspots that will be distributed across the state (to) K-12 and public colleges and universities."

OCtech President Dr. Walter L. Tobin
"We planned back in March for the prospect of being 100% online in the fall in case the pandemic was not stymied. Unfortunately, we're at a time now where the positive rate is 10 times higher than it was back in March in Orangeburg and in the state."

S.C. State University President James Clark
"We have been partnering with the State Department of Education to ensure that there are hotspots, but we as a district have also been preparing to make sure that we have our own hotspots."

Dr. Shawn Foster
"The death rate in South Carolina is somewhere between 12 and 15 people per day at this point. If we continue to wear masks by October, we can have that down to under two deaths per day in the state."

Dr. John Samies, RMC chief of medical staff
"We're all aware of some of the horrible things that have gone on in our country and the call for law enforcement reform ... We are well ahead of curve on most of the issues concerning police reform."

Orangeburg DPS Chief Mike Adams
"We have events scheduled for 4,000 people. I understand that people want places to go and got to have places to go, but now is not that time. This is a serious disease; it's killing people, and we have to take it serious. If we don't, it's going to get worse."

Orangeburg County Sheriff Leroy Ravenell
"We're paying careful attention to the increasing number of cases and deaths in South Carolina. We're also working with our surrounding communities to make sure that we put the word out about how serious it is."

Orangeburg County Administrator Harold Young
"We're doing everything we can to keep our workers protected and also to make sure that the voters are protected."

Aurora Smalls, Orangeburg County director of voter registration and elections
"The business community, especially the small business community, is taking a major hit right now ... What they're dealing with right now is only going to get worse," he said, including a shortage of customers, not being able to get their raw materials and limited cash flow."

James McQuilla, president of the Orangeburg County Chamber of Commerce