Three authors from the mystery genre will share their love of storytelling and the power of writing in bringing the community together at The Times and Democrat's 11th annual Page Turner Book and Author Luncheon on Tuesday, March 5, at the Orangeburg Country Club.
Tickets are $40 and can be purchased online at TheTandD.com and at the newspaper office at 1010 Broughton St. The deadline for ordering tickets is Feb. 22.
Featured at the event will be murder mystery writer Jay Mims, suspense author Emily Carpenter and Southern mystery writer Susan Boyer.
Doors will open at 11 a.m. for a silent auction and meet-and-greet session with the authors. Each of them will speak and sign copies of their books, which will be provided by Swift Books and will be available for purchase.
Lunch will be catered by the Orangeburg Country Club, and Daryl Cate of The Garden Gate Florist, which is also a charter sponsor, will again provide the floral decorations.
The luncheon's higher education sponsors are Claflin University, Orangeburg-Calhoun Technical College and South Carolina State University.
The proceeds from the luncheon go toward funding the electronic delivery of The T&D to area teachers free of charge to use as educational tools in the classroom through the Newspapers in Education program.
T&D Sales Manager Kyla Fraser said she is happy that the event is celebrating its 11th year.
"This event is the largest fundraiser we have for our Newspapers in Education program, which is the one nonprofit portion of our business. Educators use the electronic editions of the paper for all sorts of educational purposes, from studies in current events nationally and locally, to math and science lessons, weather studies and even lessons in how to plan a shopping trip to using the advertisements," Fraser said.
"There are also additional resources available to teachers who take advantage of the NIE program to help assist with projects and ideas for use of newspapers in the classroom," she said.
Fraser said she appreciates all the sponsors who have helped make the luncheon possible.
"Without the support of our sponsors, this event would not be possible. We greatly appreciate the continued support of these businesses who recognize the importance of this event and the program it supports," she said.
Items donated by local businesses will be available for silent auction bidding. The items can be viewed online at TheTandD.com prior to the event.
Fraser said the luncheon will be an enjoyable experience for attendees.
"We have some folks who have attended this event all 10 years so far, and the feedback from them as well as new attendees is that this is one of the nicest, most fun luncheon events in Orangeburg," she said.
Fraser added, "The Country Club is a beautiful setting, and the silent auction is a fun, interactive way to add to our fundraising efforts. Being able to have a delicious lunch and listen to three published authors speak about their work, with the opportunity to buy their books afterward, makes for a very enjoyable experience."
This year's featured authors say they welcome the opportunity to meet their readers and share their love of writing and storytelling with them.
Jay Mims
Mims teaches TV, radio and journalism courses at South Carolina State University. He has published five books and two short stories centered around the murder mystery adventures of private investigator Dan Landis.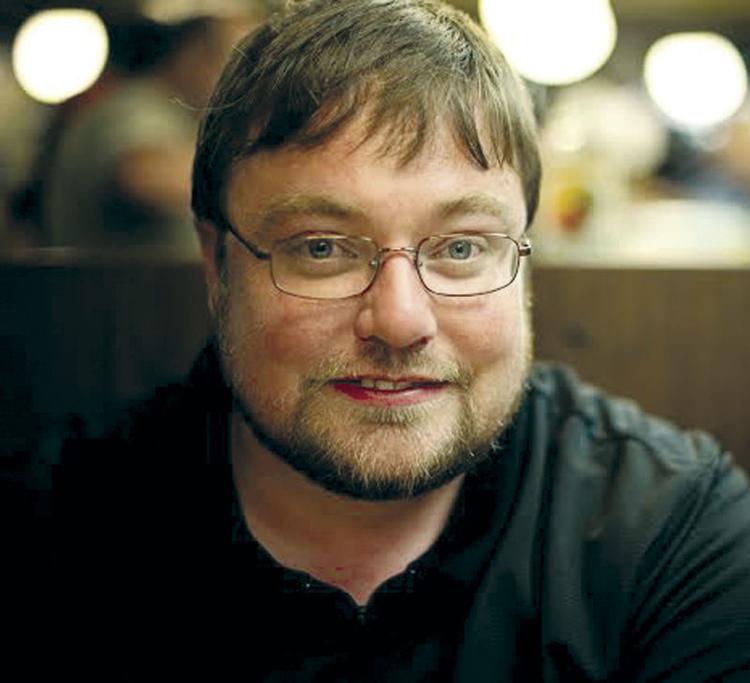 Mims, who is also an award-winning filmmaker, said his work centers around not only Landis, but his "wacky group of family and friends."
"My latest book, 'The Rose Bandit,' has Dan traveling to South Carolina to investigate a series of burglaries. It's chronologically the first book in the series and an easy entry point for readers. The first book I ever got published was 'The Five Santas,' which has Dan Landis working at a local mall over Christmas, only to discover a body behind a dumpster," he said.
He describes the next book titled "Cult of Koo Kway" as a "very silly comedy of errors" that plays a small tribute to the Gullah people of South Carolina.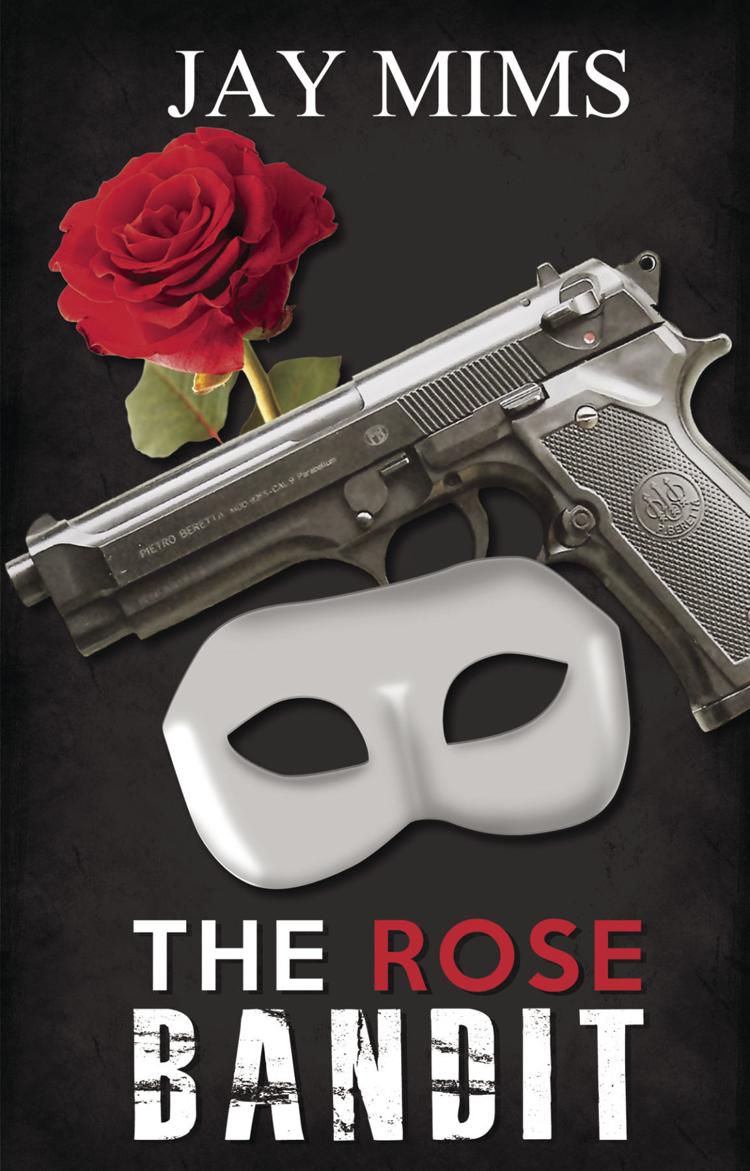 "After that is my attempt at a bed and breakfast mystery, 'The Gray Ghost Inn.' Then, there's 'Racing the Storm,' which concludes an exciting action-oriented mystery that began in 'Santas' and continues through the four books," Mims said.
The author is currently working on two books.
"I'm hoping to have my latest Dan Landis book out by June entitled 'The Body and the Bride,' which is about a murder at a wedding. Dan has to solve a mystery while keeping the bride happy and ignorant. I'm also developing a screwball romantic mystery series about a bubbly cupcake shop owner, called 'Sweet Tooth,'" he said.
A native of Union, South Carolina, who now lives in the Orangeburg area, Mims says he is a storyteller at heart.
"I've been an entertainer and storyteller since I was a small child, when I would regale my grandparents and various relatives with silly and strange stories. I still have notebooks full of tales, most of them terrible. When I had a chance to start writing my books, I had the advantage of writing for most of my life. Telling a story is as natural as breathing to me," he said.
Mims says being an effective writer entails perseverance and determination, along with being exposed to everything from art, music, movies, television and, of course, reading.
"You've got to read whatever you can get your hands on to better grow your art and craft, but you should also expand your boundaries and push yourself to find something new and different," he said.
What type of writing style does he have?
"It tends to be very esoteric. I believe the best characters are extensions of yourself, grounded in your own reality and experiences. I'm a goofball at times, have a vast depth and breadth of pop culture experiences, and I love people. My characters can, at times, be too complex and interesting. I'd much rather write a mediocre story full of interesting people than the opposite," he said.
Mims has an associate degree in theater, a bachelor of arts degree in radio and television broadcasting, a master of fine arts degree in film and TV directing and a doctorate degree in communications.
"I'm probably what you'd call over educated. I'm a teacher in my day job and absolutely believe in doing whatever I can to help people achieve their dreams. I would never call myself a perfect teacher, but I definitely have a passion for the craft," he said, noting that his passion for storytelling also comes from the heart.
"And that part has always been the most fun. I also really enjoy creating characters, which is something that draws from both my acting experience as well as my work as a creative writer. Both of those things are a lot of fun for me, and I do my best to incorporate those aspects of my passions into my writing craft," he said.
The writer hopes that readers can enjoy his stories and spending time with his characters.
"My books are a series, but I also try to make sure you can pick up any book in the series. As the late, great Stan Lee once said, 'Every comic book is someone's first.' For me, I want to reward a reader with a pleasant experience," he said.
Mims credits his parents for helping him develop a love of reading and discovery.
"They were both incredibly supportive of my love of reading, and I'll always be grateful for that. My first grade teacher, Mrs. Rita, was at first very frustrated when I would read in her class. Then I repeated back everything she'd said.
"After that, she let me read in class whenever I wanted. Even better, she made me promise that I'd dedicate my first book to her when I started creative writing, which is why 'The Five Santas' is dedicated to her," he said.
Mims said he is excited about the upcoming Page Turner Luncheon, where he plans to talk about his love of writing and storytelling.
"It's a tremendous honor. I've attended the luncheon in the past and can't wait to share my journey as a writer and storyteller," he said, noting that the luncheon's support of NIE is also noteworthy.
"As a teacher in communication, I am absolutely in favor of students of all ages being exposed to news and current events. Reading is such an invaluable tool for cognitive and physical development. I also feel newspapers are a big part of that connection that students should feel with their community," he said.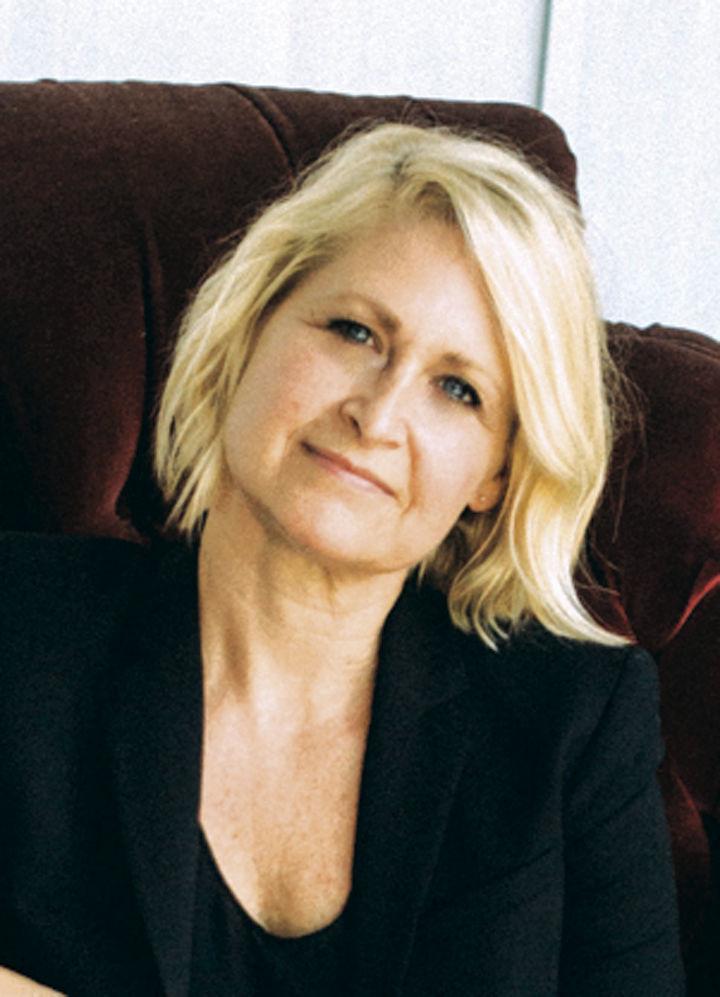 Emily Carpenter
Carpenter is a suspense novelist who hopes her writing takes readers into an enjoyable experience marked by fast-moving plots filled with complex characters and atmospheric settings.
A resident of Roswell, Georgia, Carpenter grew up in Birmingham, Alabama, and said her motivation for writing stems from her "obsession with stories."
"I spent the first half of my life preparing for writing, reading voraciously and watching movies and TV. While I didn't major in English or creative writing, I still think I was subconsciously banking a storehouse of information about what makes for good fiction," she said.
She said her total immersion in all forms of stories provided her with a sort of informal education when she finally started writing.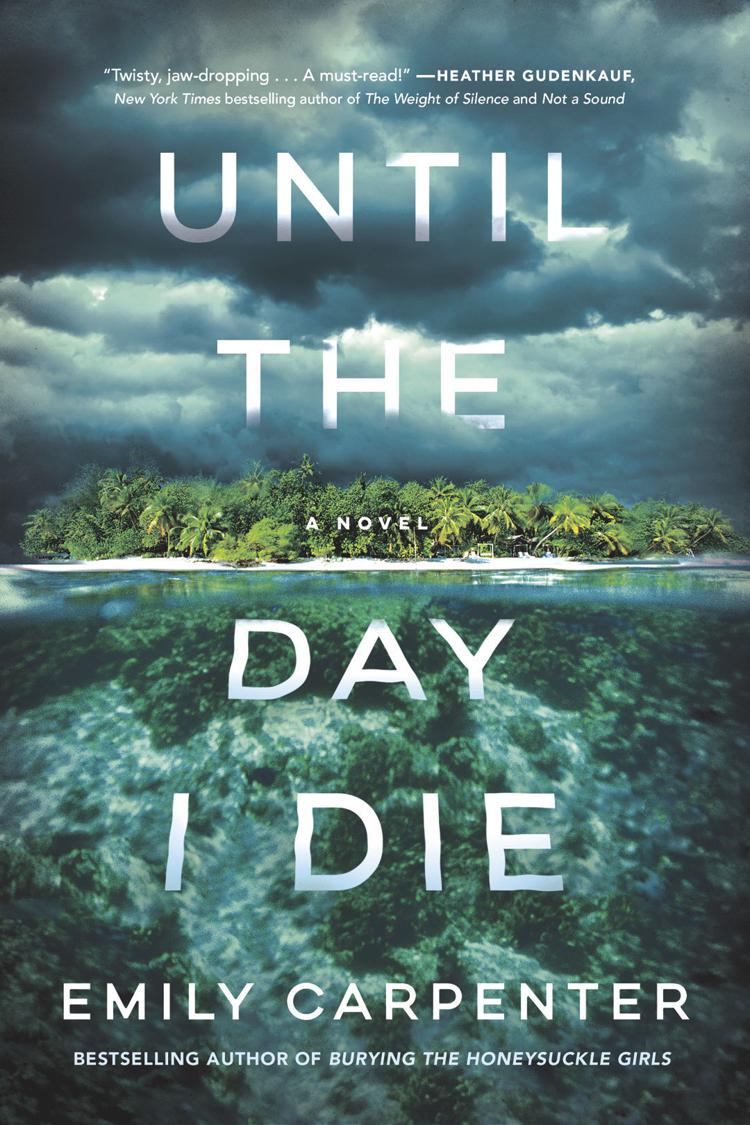 "I guess my motivation to write is that I love to live in a story - to be told stories and to tell them. There's something magical to me about being swept up in a narrative to give some meaning and shape to this world," Carpenter said.
She is the author of "Burying the Honeysuckle Girls," "The Weight of Lies," "Every Single Secret," and "Until the Day I Die," which will be released on March 12.
Carpenter said having an instinct for the "rhythms of a story" is critical to the art of writing.
"I don't think that's necessarily 'talent,' although that's not a bad thing to have. But a lot of what I do is very instinctual, and I have a hard time parsing it out. I think, too, that having the kind of observant nature that notices the small moments of life, or the way people behave and attach significance to those things, is really important," she said.
Carpenter attended Auburn University, where she majored in communications, with a minor in journalism and theater. Her first "real job" out of college was working for CBS Television in New York in the taping of soap operas "Guiding Light" and "As the World Turns."
"I like to say this was my own personal MFA. Part of my job was reading all the scripts and summarizing them for the newspapers ahead of their airing. So I was daily absorbing story structure, character, dialogue, tension and stakes -- and then having to pick the crucial plot points for viewers. It was a real exercise in seeing what works and what doesn't," she said.
She said creating her own world with its characters and plots is what she likes most about writing.
"I love being in total control of a creative work from start to finish. With that said, I also really enjoy collaborating with other people along the way like my agent, critique partners and editors and taking advantage of their brilliant opinions that make the book so much more than it was before. It's really the best of both worlds," Carpenter said.
What does she want her readers to get from her books?
"I hope they are entertained. For as long as it takes to read the book, I hope that they are completely immersed in the story. And I hope on some level that they identify with the flaws, imperfections and longings of my characters," she said, noting that she credits her mother for helping her develop a love of reading.
"She was always encouraging my reading. She took me to the library all the time and made lists of the classics that she enjoyed as a child, which I tore through," Carpenter said.
She is looking forward to attending the upcoming Page Turner Luncheon and lauds its support of NIE.
"To educate kids about what journalism is and what journalists do is such an important and needed task in our current times, and the development of critical thinking skills is essential. A well-read person is a thinking person and hopefully an empathetic, compassionate person," she said.
Carpenter added, "I'm so honored to be invited to the luncheon. I believe that stories, fiction and nonfiction, have the power to connect us and build empathy in ways that few other things can. I'm so grateful to know others who are striving to build unity in spite of apathy and hostility.
"This kind of event makes me incredibly proud to be a writer."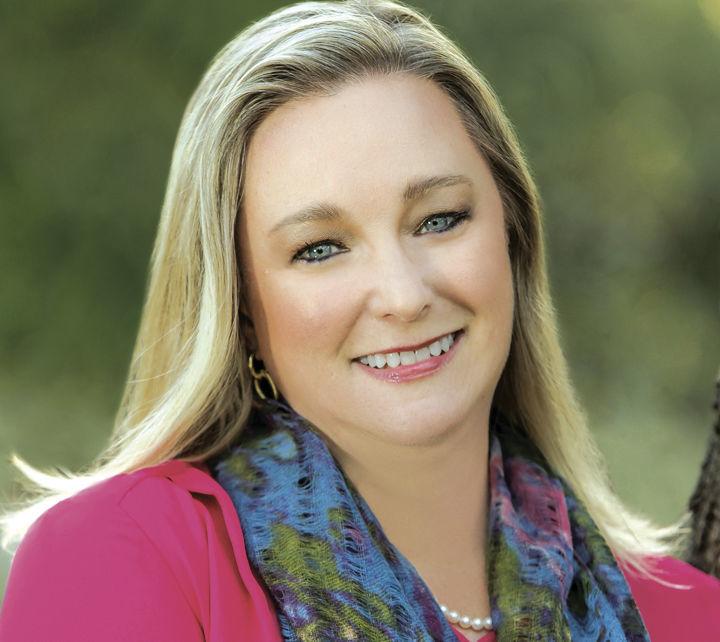 Susan Boyer
Boyer is a USA Today best-selling author of Southern mysteries whose writing promotes her enjoyment of "spinning stories from the smallest fragments of daily life."
"I hope readers are entertained by the story and connect with the characters and the setting. I hope to keep them guessing the solution of the mystery as long as possible," she said.
Boyer is the writer of the first seven novels in the Liz Talbot mystery series. She is the recipient of several awards, including the Agatha Award for Best First Novel for her debut novel, "Lowcountry Boil."
The third book in the series, "Lowcountry Boneyard," was also a Spring 2015 Southern Independent Booksellers Alliance Okra Pick. "Lowcountry Book Club" was a Summer 2016 SIBA Okra Pick and a 2017 finalist for the Southern Book Prize.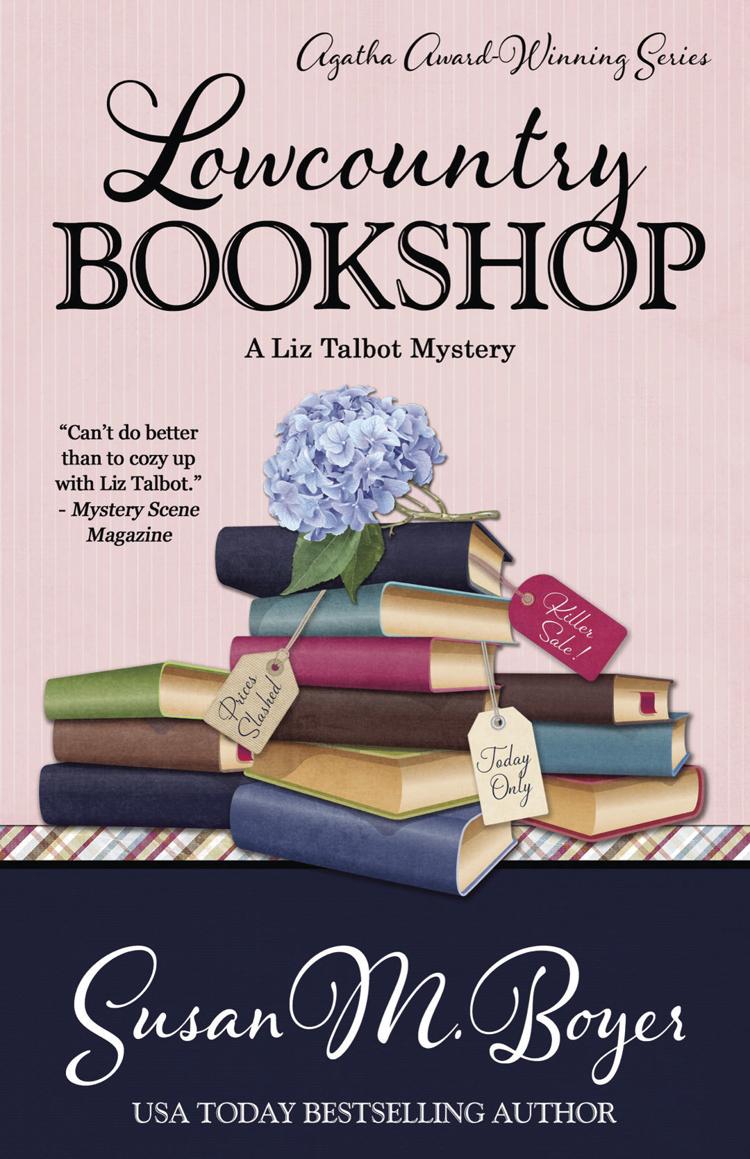 "Liz is a private investigator who operates in the Charleston area and lives on a barrier island, Stella Maris, just north of Isle of Palms. Of course, Stella Maris is a figment of my imagination. It occupies the spot where Dewees Island sits on some maps. I'm currently working on the eighth book in the series, which releases in July," Boyer said, noting that at least two more books will be released after that.
Originally from Faith, North Carolina, Boyer has lived in South Carolina for more than 30 years and currently resides in Greenville with her husband.
She said her lifelong love of books and an overactive imagination motivate her to write.
"It's just what I do," she said, noting that while perseverance is certainly key in getting published, it is not necessarily critical to the art of writing.
"I would say one must simply love to write, to have an appreciation for the written word," Boyer said, noting that it was her mother who fostered her love of reading and discovery.
"She read to me as a small child, bought me my own books to read and took me to the library frequently," said Boyer, who describes herself as a writer of Southern mysteries.
"The novels I've written so far are certainly mysteries, but they're also Southern because that's the perspective I write from," Boyer said.
The author said she is honored to be invited to the upcoming Page Turner Luncheon and praised its support of NIE.
"Any program which encourages children to read and become aware of what's going on in the world around them is a fine program indeed," she said, noting that the luncheon will provide an atmosphere of food and fun.
"Writing is a solitary pursuit, so it's also fun to get to go out for lunch. I hope to introduce readers to my work and answer any questions that anyone who may be familiar with my books might have," Boyer said.