Candidates seeking the District 6 seat on the Orangeburg County School Board say they want to ensure students are prepared for college and careers. They also want to improve teacher retention and recruitment strategies.
The District 6 candidates are Kalu Kalu, Shirlan Mosley-Jenkins, Ruby Edwards and Dr. Albertha Sistrunk-Krakue.
Voters will head to the polls on Nov. 6 to elect candidates for the nine seats on the board. The board will serve the single district formed by the merger of Orangeburg Consolidated School Districts 3, 4 and 5.
The first seven seats will be for single-member districts matching the Orangeburg County Council district lines. The eighth and ninth seats are at-large seats.
District 6 is represented on Orangeburg County Council by Ray Sabalis. Democratic nominee Deloris Frazier is unopposed for the Orangeburg-based council seat in Tuesday's election.
Seats 1, 3, 5, 7 and 9 will have four-year terms, while seats 2, 4, 6 and 8 will have two-year terms initially. The seats will all have four-year terms following the initial terms.
Kalu Kalu
Kalu has lived in Orangeburg County since 1985 and is a church elder at Christ is the Answer SDA Church. He's a life member of the NAACP and is a former member of the OCSD5 board and the Family Health Center Inc. board.
He is married with children who all attended Orangeburg County public schools. He has served as a clinical pharmacist at the Regional Medical Center in Orangeburg since 1985.
Kalu received a bachelor's of science degree in biology from Loma Linda University, a bachelor's of science degree in pharmacy from the University of Wisconsin and a doctor of pharmacy degree from the University of South Carolina. Kalu went on to earn an MBA certificate-general from Tulane University and an MBA in health care management from South University. 
Kalu said he will use his time on the board working to equip schools with adequate resources to deal with students' mental health issues and bullying. Reforming disciplinary systems and advocating for "school counselors and principals to work together in the effort to move schools toward vigorous achievement" are among his other goals.
He said he will also advocate for initiatives designed to boost teacher recruitment and retention, including increasing salaries, improving work conditions and adding sign-on bonuses in specific high-demand positions.
As a board member, he is also "looking forward to hiring a superintendent who is capable and qualified to face the challenges a newly consolidated district will produce and has a passion for the teachers, staff, students and community."
He hopes consolidation will result in enhanced learning experiences for children, "create an opening for new countywide initiatives that help our students build unity and pride" and allow a focus on providing all children the opportunity to receive a "well-rounded education that prepares them for the world and to become productive citizens."
Shirlan Mosley-Jenkins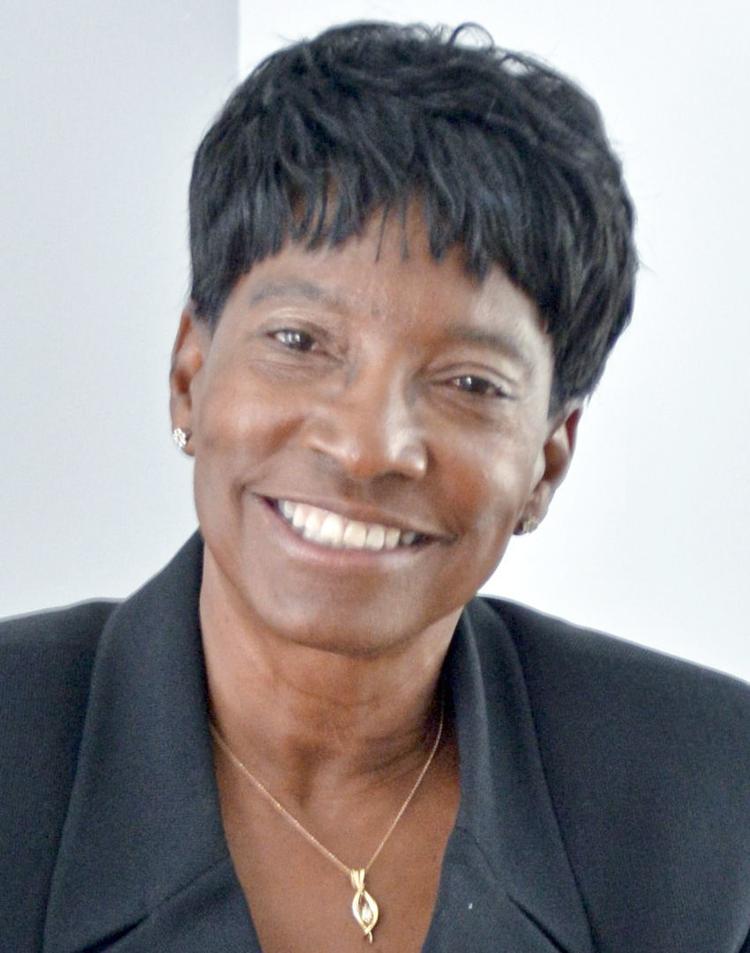 Mosley-Jenkins is a retired employee of OCSD4, where she spent more than three decades.
"Prior to coming to the state, I was a college coach and teacher who worked at the University of North Dakota. I taught in the state of Nebraska, I taught in Louisiana. So I've been all over the place," Mosley-Jenkins said.
She said, "I started working in South Carolina in 1984. I was with Orangeburg Consolidated School District 4 that whole time. ... I was a coach and received a Coach of the Year award for track and basketball. I was a teacher. I received a Teacher of the Year award. ...
"I was an assistant principal. ... I was a principal at H-K-T and at Edisto High School, and I spent the last 15 years as the assistant superintendent of instruction."
She received a bachelor's degree in physical education from Arizona State University before earning a master's degree in secondary education from the University of Southwestern Louisiana. She then went on to receive her Ed.S. and Ed.D. from then-South Carolina State College.
She said she would be able to implement a good system of checks and balances for the new school board.
"I've dealt with curriculum, finances and the hiring and firing of teachers and principals. I've dealt with technology, test scores and accountability. Because Orangeburg 4 was so small, you've got to put your hands in a lot of pots. I also was a director of special education for a couple of years in that tenure. I worked with all schools K-12," Mosley-Jenkins said.
She added, "I had a vast experience. I reported to the board for 15 years. So I know what the board wants to hear, and I know what to take to the board."
She wants to build a 21st century school district where all students are able to compete globally.
"I think the most important thing is that all of our students are college and career ready as they move through our system. … I want to make sure that each of our students through the years, as they matriculate through the system, are college and career ready and, if not, then we have something in place to make sure that we get them there. And we're not talking about at the 12th grade level," Mosley-Jenkins said.
She hopes consolidation will foster an atmosphere of community.
"If we don't become a community, it's just going to be, 'This person got this, that person got this, we didn't do this, they didn't do this for us,'" she said. Mosley-Jenkins said she'd like to see, "a community which is focused on the children and making sure each and every single child gets exactly what they need so that they progress yearly."
Also, "we want to make the school safe. We want to make sure that the technology exists for the students and the teachers. We want to make sure that there's an accountability system set up for the staff, the teachers and the students. And we definitely want to make sure we have improved test scores," Mosley-Jenkins said.
Ruby Edwards
The Winnsboro native received undergraduate and master's degrees from South Carolina State University.
She's no stranger to education and spent most of her time in OCSD5. Edwards retired in June of this year as a guidance counselor at Whittaker Elementary School.
"I've always worked at Rivelon Elementary, where I was a guidance counselor. I came into the district as a drop-out prevention coordinator at Brookdale. At that time, Brookdale was a middle school. I am presently working a part-time job as director of career planning and placement at Voorhees College in Denmark, South Carolina," Edwards said.
She added, "My idea was to start with my babies. I've worked my babies for over 35 years, so now I'm going to catch them while they're at college."
Edwards said her counselling experience will be valuable as a member of the new school board.
"I think it's my temperament and being able to have empathy for all involved. … You work with the parents, children and also the staff. So my idea of a complete board member is a person who is able to make sure that the students, the teachers and the parents are taken care of and do that with empathy. And when you do that, you will make decisions that are better for everyone involved," she said.
Edwards said she will also be a team player and encourage input from everyone.
"As a board member, I don't have all the answers. … Everybody has an idea. The first teachers to every child are their parents. So we need to listen to them. They're the first teachers," Edwards said.
As a board member, "I want to make sure that we are helping our superintendent with decisions that are going to better the entire county and have equal representation for everyone," she said.
"I'm hoping that consolidation will create an equal representation of everyone, (and) that we're able to save monies that we can put back into the schools. … In this day and time, we need to make sure our kids are being exposed to everything they need in order to be in a global society. When children finish the Orangeburg County schools, I want them to be able to go anywhere they want to go," Edwards said.
Dr. Albertha Sistrunk-Krakue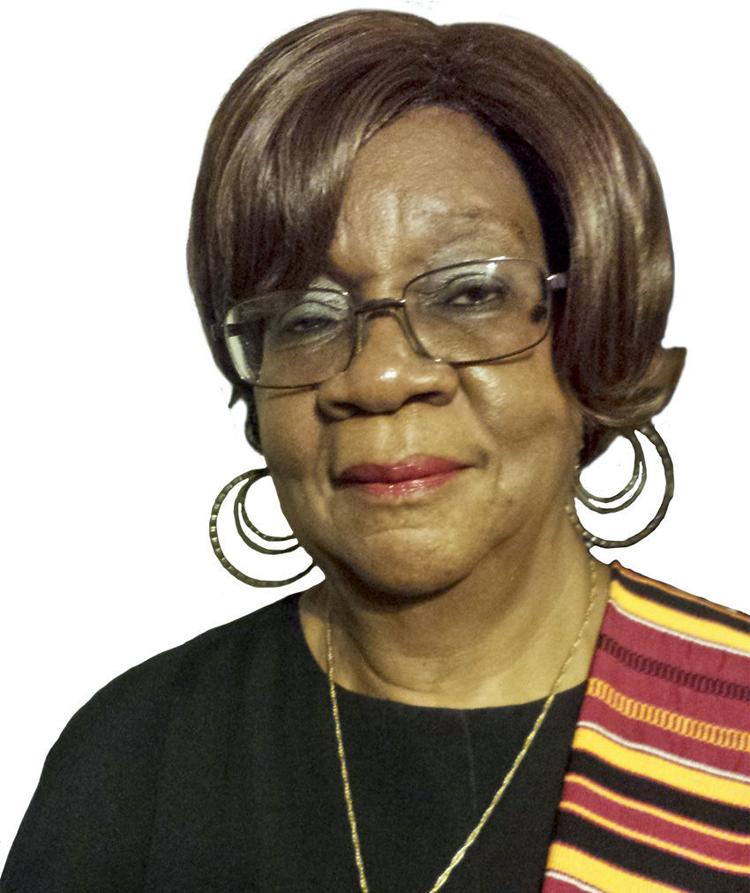 Sistrunk-Krakue, a lifelong resident of Orangeburg's Edisto Drive community, says her educational expertise would be an asset to the new school board.
"I consider myself a professional educator with more than 40 years of experience in teaching and learning at all levels, K-16. I've taught at many colleges. I've taught English at two high schools here in South Carolina, one in Orangeburg School District 3 and in Dorchester 4 in St. George," she said.
"And I worked at three historically black colleges in South Carolina. … At Claflin University, I served as an administrator. I had three titles there," she said, including director of teacher education and director of professional clinical experience.
"I also taught at USC-Upstate and USC-Allendale" as well as at the College of West Africa and English at the University of Liberia, she said.
Sistrunk-Krakue received her bachelor's degree in English before earning a master's in English/English education and a doctorate in English education from Boston University.
As board member, "I hope I'll be able to work cooperatively with all my colleagues so that we'll be able to accomplish the requirements needed to establish a consolidated school district. … I plan to be a team player," she said.
"I've worked with all three districts. … I taught in Orangeburg School District 3 at Holly Hill-Roberts High School. I also worked in District 5, training all the administrators from the superintendent on down in the new evaluation of teachers. … I also worked in District 4. I helped with their training of teachers that were getting ready to go through the evaluation process. I have once been selected as Teacher of the Year, and I also did my student teaching in Orangeburg 4," Sistrunk-Krakue said.
She said teacher training will be key in improving student achievement.
"I've had so much work with training teachers, evaluating teachers, evaluating principals. My areas of certification are in administration, superintendent and secondary English. So I think my knowledge base might help," Sistrunk-Krakue said.
She added, "I think consolidation will hopefully save money. It should reduce the number of personnel at the district office and hopefully it might also assist in eliminating the number of teachers needed, depending on how well we do this. It takes a lot of time and effort, but it's a possibility."
"Another positive outcome of consolidation would be to use allocated state funds for resources more wisely. … I also feel consolidation might assist in the recruiting and retention of teachers, administrators and other personnel since salaries will be uniform," she said.
Sistrunk-Krakue added, "Finally, I think students would have more career choices. I think we have excellent technical schools in all three districts. If you review the technical schools that are now available, it's a possibility we could offer more career opportunities so that students can go directly into the workforce."