The Second World War was in full swing overseas with news of the war slowly trickling back to the home front.
The Sumter County farm boy, Roy Chandler, would hear first hand accounts of tales of rescue, capture, battles from both his cousin and his brother serving in the war for the United States Army.
"It was so exciting to me and I could not wait to get in the Army," the 86-year old Orangeburg resident Chandler recalled.
Chandler's cousin, Herbert, related stories of being captured in North Africa by Germans and subsequently rescued by American fighter planes while en route to a German concentration camp as well as stories of his brother who barely missed being killed by a bullet made the thought of service interesting.
"We had a radio and Gabriel Heatter would come on every night and my dad would listen to it and the kids would listen to it," he said. "Gabriel Heatter would tell war stories."
The excitement was too much for the young Chandler.
"By the time I graduated (at the age of 17) I went down to the draft board and they said, "No, I was too young. I needed to be 18. Other people who graduated with me most of all of them went into the service."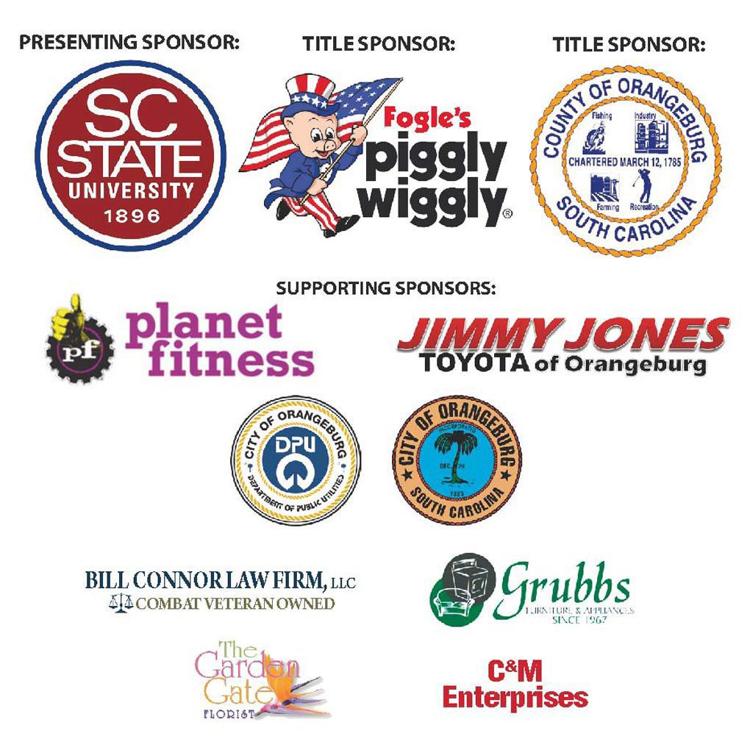 After being told by the U.S. Army that he needed to wait, Chandler knew he needed to get a job to provide some income for the family.
So Chandler went to the local employment office and was hired by S.H. Kress company being put to work as a stock man. Little did he know S.H. Kress would become his place of employment as a civilian for the greater part of three decades.
Chandler worked with S.H. Kress as a stock man until October 15, 1950, when he joined the U.S. Army.
"The day after I turned 18 I went back to the draft board and they told me to be here on April 2, 1951," Chandler said. "But in the meantime I met a guy and he found out I could type."
An so in January 1951, after basic training and schooling Chandler entered the South Carolina National Guard 118th Infantry Regiment 51st Infantry Division as a company clerk.
The summer of 1951 left the young Private Chandler with some big responsibilities for a kid his age. 
As the company's clerk, he was often left alone in the company quarters while the remainder of his unit went to the field for training. This left him to run the company.
"I was left in this orderly room and this poor colonel came into the orderly room for an inspection and just walked in all of the sudden," Chandler said. "I told him I was in charge."
The colonel inspected the barracks and the company and gave Chandler a thumbs up for a job well done.
Later in the same day, the daily company report was due at the battalion headquarters and with no one in the company but him, Chandler proceeded to complete the report signing the company captain's name in order to get it to the battalion headquarters in a timely fashion.
Upon his return, "The captain saw the report and said he did not sign it," Chandler said.
This prompted a U.S. Army lieutenant to request the commander give Chandler a dishonorable discharge for forging the company commander's signature.
The commander would have none of that and instead prompted Chandler to the rank of corporal on the spot. Within a year, Chandler's work as a company clerk as well as his other duties and skills saw him promoted to Sergeant E5.
"I volunteered for everything that came up," he said.
One of his duties was a guidon bearer for the battalion headquarters when he served at Fort McClellan, Alabama.
In this position, Chandler would carry the unit's flag signifying its designation and branch/corps affiliation. In drill and ceremonies, Chandler would join the unit's commander in front of the formation.
"I enjoyed doing the guidon," Chandler said. "They needed one and I volunteered for it."
"It was special on parade days," he said, noting however, that middle of the summer in Fort McClellan, Alabama was not an easy time for troops. "They (fellow soldiers) would pass out."
It was his job to go to the sick bay to check on soldiers.
In addition to his duties as a guidon, Chandler became quite a sharpshooter.
His cousin, Herbert, had shown him how to fire guns and pistols when he was a boy seemingly helping to prep him for the U.S. Army. Chandler's skills made him the envy of many of his comrades and superiors.
"These people were shooting in the ground and all over," Chandler said. "I put round after round into the bulls eye. After I shot 30 in there, the range officer said, 'Can you do that again? I said 'yes, sir.'
Chandler said he proceeded to shoot at the target again missing the bull's eye only once. His marksmanship was rewarded with an official U.S. Army citation.
Chandler was later transferred to a National Guard rifle company unit in Orangeburg in 1956 before bring transferred to rifle company unit in the Wichita Kansas National Guard. In both units he continued to serve as company clerk.
Chandler would also become quite an expert in the M1 rifle, the carbine rifle and the .45-caliber pistol.
"I taught people on weekend drills how to break down a weapon and how to field strip, clean and put together an M1 blindfolded," he said. "I had to go through that training too. I just learned it the first time."
Chandler's shooting prowess was recognized by U.S. Army superiors and he was told that in the event of war he would transferred to an anti-tank unit.
But this never happened. He never saw battle.
"I wanted to go to Korea," Chandler said.
In 1958, Sgt. Chandler resigned from the U.S. Army after serving 7-1/2 years in an effort to continue his services in the retail service sector as a member of S.H. Kress Co.
Chandler went  on to have quite the career with S.H. Kress, serving in all areas of the company and becoming a top executive as a store planning director in areas such as New York City, Philadelphia and Houston, Texas.
Chandler designed 40 stores across the United States for Kress.
In 1980, Chandler retired from the company taking a job with a manufacturing company Southern Associated Mills in Nashville, Tennessee.
After five years, he left SAM and then purchased Ferse 5&10 and moved back to Orangeburg. He owned the store through the spring of 2016.
Looking back, Chandler says he agrees with Tom Brokaw's assessment of the World War II generation being "The Greatest Generation." He pointed to just the people in his circle of life such as his brother and his cousin.
"Look at what the United States did," he said.
The Stories of Honor series features veterans weekly in The T&D and at TheTandD.com through Aug. 11. The series will be followed up with a commemorative special section on Sunday, Aug. 18, and a special event honoring all featured veterans the following week on the campus of South Carolina State University.
Get local news delivered to your inbox!
Subscribe to our Daily Headlines newsletter.