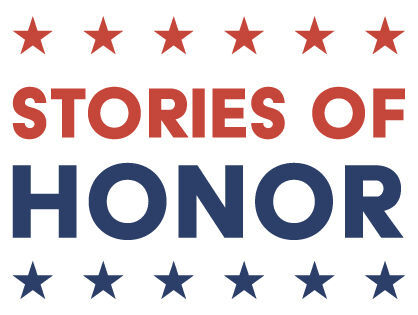 The T&D Stories of Honor program is in its third year. Help us honor these local heroes who have served or are currently serving at home and abroad by nominating them for The T&D's Stories of Honor program. The program accepts nominations of local veterans and active-duty military personnel from all branches of the armed forces. Nominees must be living in or have been from Orangeburg, Bamberg or Calhoun counties. Stories will be featured weekly in The T&D and at TheTandD.com from April 25 through July 11.
The series will be followed up with a commemorative special section on Sunday, July 18, and a virtual event honoring all featured veterans following the conclusion of the Stories of Honor series.
Nominations can be submitted online at thetandd.com/contests or by mail to: T&D Stories of Honor, P.O. Drawer 1766, Orangeburg, SC 29116. Please include your name, email address, daytime phone number, the nominee's name, branch of service and dates of service. Also, please share the nominee's story in at least 200 words.
Presenting sponsors for Stories of Honor are Orangeburg County, Fogle's Piggly Wiggly and South Carolina State University. Title sponsor is Grubbs Furniture. Community sponsor is the Bill Connor Law Firm.