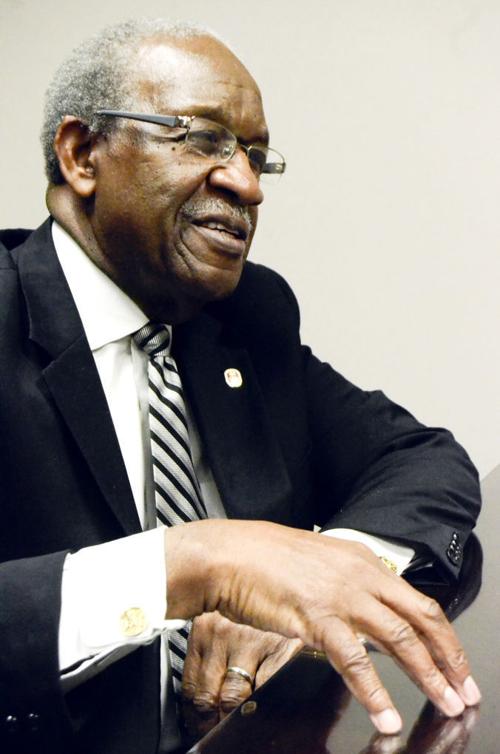 State Sen. John W. Matthews Jr., D-Bowman, announced Tuesday that he will not seek re-election to the South Carolina Senate in 2020.
"I have been incredibly blessed to serve the people of South Carolina for as long as I have. I am very fortunate to have served in the General Assembly for 46 years at the end of this session, and after much deliberation, have decided that the best way to continue the momentum my colleagues and I have worked so hard to build over these many years is to open my seat in the South Carolina Senate to a new generation of leadership," he said in a release.
He currently represents Senate District 39, which includes portions of Berkeley, Calhoun, Colleton, Dorchester, and Orangeburg counties.
Matthews is the longest-serving African American legislator in the South Carolina General Assembly. He has served in the South Carolina Senate since 1985, and prior to that, served in the House from 1975 to 1984. He is a proud alumni of South Carolina State University, and a retired public school principal and businessman. He currently serves as the assistant minority leader in the Senate.
While S.C. has made progress, more is needed, Matthews said.
"I will continue to be a supporting resource for anyone who wishes to make meaningful change in South Carolina, and I am excited for what the future holds. I'd like to first thank my family for their unwavering support. I'd also like to say thank you to every person who supported me in my many elections, thank you to my fellow senators who have been loyal friends and who have stood with me in even the toughest fights and thank you to the people of District 39. It has been a pleasure to serve," he said.
Minority Leader Nikki Setzler said, "Senator Matthews has spent his years at the State House tirelessly advocating for the people he represents. As our assistant minority leader, he has shown tremendous guidance and wisdom in each challenge we face, and continues to be an invaluable resource to myself and other members of the Senate. His kindness and determination have made him one of the greatest legislators the State of South Carolina has ever seen. It has been a true pleasure to work alongside my wonderful friend and colleague," Setzler said.
Get local news delivered to your inbox!
Subscribe to our Daily Headlines newsletter.