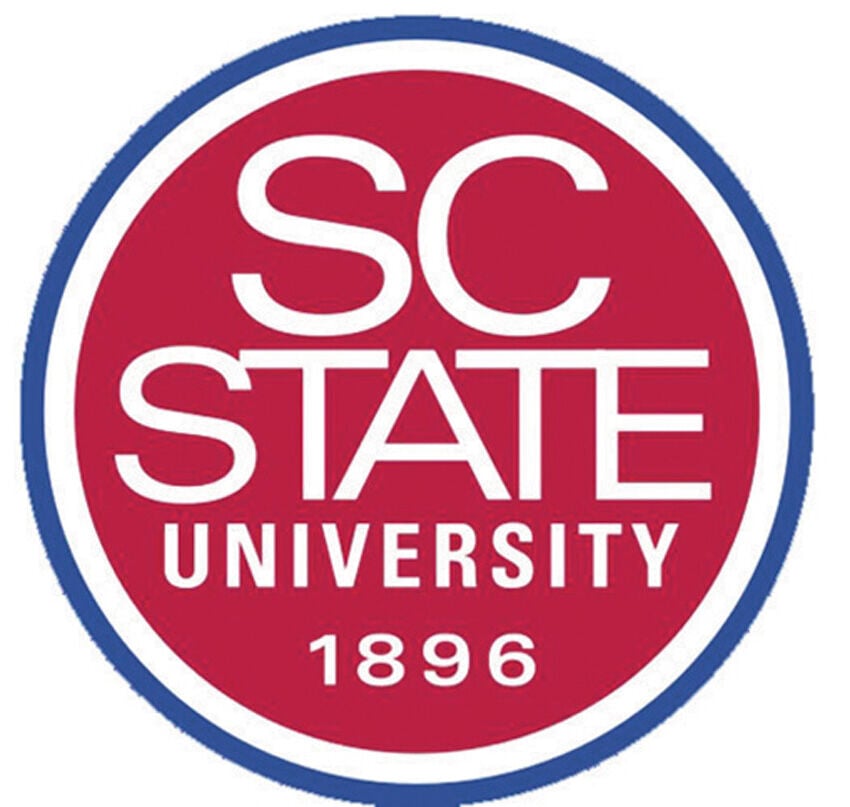 South Carolina State University continues to work to meet enrollment goals for the upcoming school year, officials say.
Betty Boatwright, special assistant to the president, told trustees the university was projecting a fall enrollment of around 3,000.
As of July 31, however, fall enrollment was 1,923, which includes 1,710 undergraduates and 213 graduate students.
During the same time last year, there were 2,093 students who had "put in their class schedules and were going through the financial process to be cleared," she said.
"Yes, that is 170 students less than last year this time, but when I go back and look at 2017 and I compare 2017 to 2018, we had 313 students less. It's a product of how we're processing new students and returning students. That's what we're dealing with at this particular time," Boatwright said.
The university admitted 2,015 students and has 150 students in the pipeline, Boatwright said. "But do those students have classes? Do they have their financial aid? No. So that's where we are with that particular category."
Boatwright presented the enrollment report during a teleconference meeting with trustees on Thursday.
Board Chairman Milton Irvin asked if the university is reaching out to get the students' paperwork completed.
Boatwright replied, "Yes. We are calling, talking to them. The admissions office right now is working with trying to get those students enrolled."
Trustee John Funny, president of the S.C. State National Alumni Association, asked if Boatwright can meet with him to see if there is a way to get alumni involved in helping get students enrolled.
Boatwright said, "Yes, sir. I had an alum give $1,500 before I came in to help a student enroll. … I would be happy to."
In the continuing undergraduate student category, Boatwright said the data show that 71 percent of the university's undergraduate students typically will return.
"Based on last year's numbers, that means we have an eligibility pool of 1,562 students academically eligible to return. But you notice that we only have 1,182 with class schedules. That's primarily financial based on past balances, current educational costs and financial aid," Boatwright said.
She also reported that while a minimum of 250 returning graduate students are expected, the university anticipates being down in other areas.
"The others last year included readmitted undergraduates, special undergraduates and recertification students. We had 200 recertification students. We do not anticipate 200 recertification students," she said.
Acting Vice President for Finance and Management Teare Brewington said, "We're currently running several versions of the budget projections, keeping an eye on enrollment. All the cabinet members have been advised and are reminded weekly that budgets will be reduced based on enrollment. And right now we are anticipating reductions."
"We'll calculate based on the enrollment … and make similar assumptions for the spring so that we can have a full year's budget," Brewington said. "There's usually a 10 percent attrition in the spring. So we'll build that into the calculation, and then it will be up the respective cabinet member to make the necessary cuts in their area."
Trustee Hamilton Grant said he was doubtful that the university will be able to meet its projected enrollment of around 3,000 with only 1,923 students as of July 31.
He asked Boatwright for her best projection for the fall semester enrollment.
"We are still working the process. … If the finance is fine, then we're going to meet our projection between 2,950 to 3,000 students. It's all about whether we can financially get the students covered," she said.
Trustee Jeff Vinzani, "I can say in my experience on the board, we'd be sitting here the exact day thinking, 'Oh my gosh,' and then they (students) just seem to just come out of the woodwork. And like we've seen happen the past couple of years, we're scrambling to make sure we have enough beds. …
"It's difficult to see how we're going to get there, but I've seen them do some really major things. We have some good people."
Grant said, "From what I've heard from alums is they're frustrated at the enrollment and where we are for a number of reasons, but they also believe that perhaps if we would have had an effective enrollment plan, or had a director of admissions, we would not be facing what we're facing now. And I've shared that frustration as well."
The university sent out a press release on Friday announcing Stacy Sowell has been named its new director of admissions and recruitment. She had previously served as director of admissions at Shaw University and assumed her duties on July 31.
In other business, the board unanimously voted to approve a continuing budget. That means the university will continue to operate as it is until it has a clearer idea of how much it will receive in state funding and can get a final enrollment figure.
The continuing budget is based off of a head count of 2,707 students and a full-time equivalency, or FTE, of 2,455.
Brewington said the university expects to have a 2019-20 budget approved at the September meeting.
"We don't have to worry about anyone overspending," she said.
Grant asked, "For the budget from last year, how many students was that budget built off of?"
Trustee Marilyn Scott said, "Last year's budget was based off of an average head count of 2,972 and an FTE of 2,675."
Grant said, "Is that realistic?"
Trustee Rodney Jenkins said, "A continuation budget based on normal operations in state government and the federal government, that is usually how it's going to work as long as these departments will have at least a quarter's worth of dollars or budget to operate with until we know the numbers.
"Now, that doesn't mean there's not some other adjustments to be made down the road when we know those numbers, but a continuation is the normal process of this type of funding."
Trustees are also not planning any tuition, food service or parking fee increases for students heading into the 2019 fall semester.
After a lengthy discussion, the board approved, with Grant opposed, an organizational chart which reflects the university's current organizational structure.
Trustees agreed to tweak the chart later as the university's organizational structure evolves.
The board did not vote on another organizational chart under consideration. It would have included new positions such as a vice president for strategic alliance and a vice president for research, along with what would have been a new Department of Agriculture.
Trustees adopted an updated student code of conduct as recommended by the student affairs and athletics committee.
The new code of conduct specifies students' off-campus behavior is covered by the code, that underage drinking violations will be enforced, that students are obliged to obey lawful university authorities and that students are responsible for following overnight guest policies.
The board also approved an update of its bylaws, including board dismissal policies and procedures. The recommendation was made by the audit/risk management and legal committee and was required to be in compliance with accreditation standards.
Also during the meeting, the board approved two resolutions from its Academic Affairs and 1890 Research Extension Committee, including one for the approval of candidates up for promotion and/or tenure. The other dealt with a revision of undergraduate and graduate transfer credit policies.
Get local news delivered to your inbox!
Subscribe to our Daily Headlines newsletter.