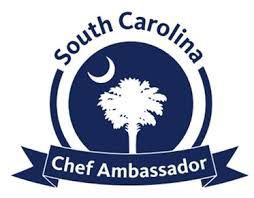 COLUMBIA -- South Carolina Gov. Henry McMaster, Agriculture Commissioner Hugh Weathers and SCPRT Director Duane Parrish named the participants for the 2020 South Carolina Chef Ambassador Program.
Chefs from across the state are nominated each year for the state's program. Four were chosen for the quality of their provisions and their dedication to incorporating healthy, locally grown ingredients into their menus.
The 2020 SC Chef Ambassadors are:
• Chef Kevin Mitchell of the Culinary Institute of Charleston
• Chef Raffaele Dall'Erta, Hamptons in Sumter
• Chef Jason Tufts, Malia's in Aiken
• Chef Jamie Daskalis, Johnny D's Waffles and Benedicts in Myrtle Beach
"Chef Ambassadors bring to the table a skill set that most people can only imagine -- blending and balancing flavors and textures that create memorable dining, an important part of tourism," McMaster said. "We are delighted to deliver this program in 2020 with great chefs, and look forward to the dishes and chatter it will generate."
The Chef Ambassadors will represent South Carolina at special events, food festivals and media missions throughout 2020.
Dishes prepared by chefs at special events will be made with Certified South Carolina produce, meats and seafood to deliver an authentic South Carolina meal.
"Chefs are a bridge to the farmers who grow and raise our food -- they teach us about our culinary traditions and how to eat seasonally and locally," said Commissioner of Agriculture Hugh Weathers. "These talented Chef Ambassadors showcase South Carolina's diverse food heritage as well as their own creativity, and we're proud to honor them."
"From a tourism perspective, the Chef Ambassador program has provided tremendous opportunities to elevate the culinary profile of South Carolina and its destinations," said Duane Parrish, director of the South Carolina Department of Parks, Recreation & Tourism. "As this program has evolved, we have continued to explore and pursue new ways to showcase South Carolina's culinary talent."
Get local news delivered to your inbox!
Subscribe to our Daily Headlines newsletter.