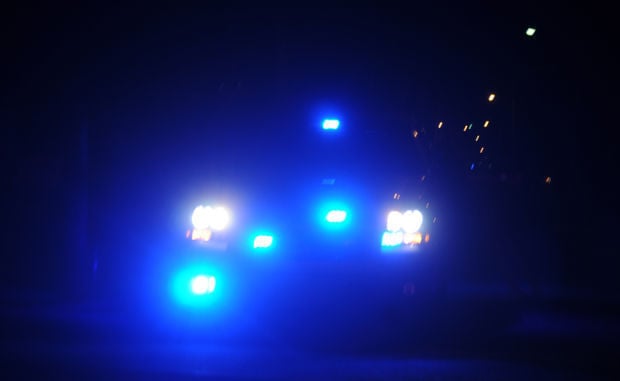 A man has been sentenced to 40 years in federal prison for his role in a conspiracy to force underage girls and other vulnerable women throughout the Southeast into having sex. An Orangeburg man was previously sentenced to 20 years in the case.
Damon Jackson, 24, of Columbia, was sentenced in U.S. District Court in Charleston, U.S. Attorney Sherri A. Lydon announced Thursday. Jackson is also known as "D" and "Daddy Frost."
Jackson was convicted at trial in March 2017 along with co-defendants 25-year-old Bakari McMillan, also known as "Bizzle", of Columbia, and 44-year-old Corey Miller of Orangeburg. Miller also goes by the names "Clow," "C" and "OG P."
McMillan was sentenced to 40 years imprisonment for his conviction on one count of conspiracy to commit sex trafficking and one count of trafficking of a minor for sex involving force, fraud and coercion.
Miller was also convicted of the conspiracy count and was sentenced to 20 years imprisonment for sex trafficking by force, fraud or coercion.
The remaining defendants previously pleaded guilty to one count of conspiracy to commit sex trafficking:
• Tremel Black, 33, of New York, was sentenced to 25 years imprisonment. He's also known as "Sincere" and "New York."
• Robert Black, 47, of New York, received a sentence of 20 years imprisonment. He's also known as "Kareem Banks," "Nino Black" and "Black."
• Desmond Singletary, 32, of Florence, was sentenced to 15 years imprisonment. He's also known as "Six."
• Kerry Taylor, 23, of Columbia, was sentenced to 11 years imprisonment. Taylor is also known as "KJ."
• Ryan Turner, 25, of Columbia, was sentenced to 10 years imprisonment. He's also known as "Gotti" and "Qweezy."
• Da'Shun Curry, 25, of Columbia, was sentenced to nine years imprisonment. Curry is also known as "Dae."
• Howard Parker, 25, of Columbia was sentenced to six years imprisonment. He's also known as "Poppa."
Evidence presented at the trial and sentencing hearings established that the defendants preyed on more than 100 vulnerable female victims, many of them minors, forcing them on an almost a daily basis to have sex with numerous men a night from 2014 through the summer of 2016.
The defendants used tactics including physical beatings, brandings, supplying and withholding of drugs, threats and various other forms of psychological manipulation in order to ensure their victims complied with a series of rules that were imposed upon them, according to the U.S. Attorney's Office.
As part of their sentences, all of the defendants were given lifetime supervision, mandatory registration as a sex offender and participation in a computer/internet monitoring program, amongst other conditions imposed on convicted sex offenders.
"These sentences send the clear message that human trafficking will not be tolerated in South Carolina," Lydon said. "The defendants in this case preyed on some of the most vulnerable among us. Without the coordinated effort of the investigative team, these atrocities may never have come to light."
"Human trafficking is a form of modern-day slavery, and the threats and abuse inflicted on these particular victims only adds to the heinous nature of the crime," said Special Agent in Charge of Homeland Security Investigations Atlanta Nick S. Annan. "HSI is committed to working with our federal, state and local partners to find and prosecute criminal traffickers while ensuring the victims of this terrible crime are rescued and get the care they need."
The case was investigated by Special Agent Shawn Caines with Homeland Security Investigations and Detective Charlie Benton with the City of North Charleston Police Department's Human Trafficking Unit. Assistant U.S. Attorneys Matt Austin and Rhett Dehart of the Charleston office prosecuted the case.