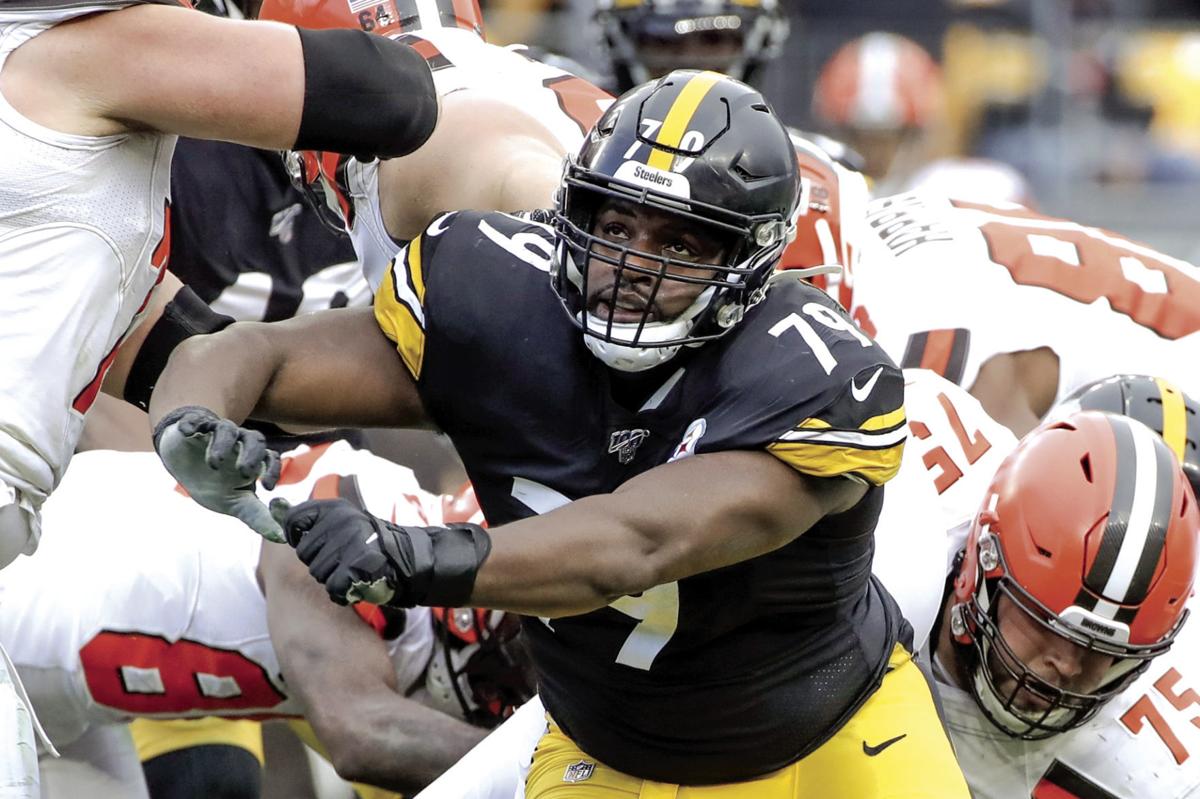 Former South Carolina State star Javon Hargrave has signed three-year, $39 million deal with the Philadelphia Eagles in what is being widely called one of the best signings of the free-agent period.
Teams cannot officially announce off-season signings until Wednesday.
According to multiple sources, he got $26 million guaranteed to become the highest-paid nose tackle in the NFL.
Hargrave, 27, was originally selected by the Steelers in the third round of the 2016 NFL Draft. He logged 53 starts, playing in 63 games (out of 64 possible) over the past four years and posted 168 total tackles, 22 tackles for loss, 22 QB hits, 14.5 QB sacks, 2 forced fumbles, 2 pass deflections, and a defensive touchdown in that span.
The former North Rowan (N.C.) High standout was the 89th pick in the 2016 NFL Draft by his favorite team since childhood - the Steelers. Hargrave had 37 sacks during his college playing career at SC State. That included 15.5 sacks in his senior season.
In February, Hargrave was selected as the 2020 recipient of the Black College Football Pro Player of the Year presented by the NFL Players Association.
The award is presented annually to the top professional football player who attended a historically black college or university.
The former Bulldog All-American has earned a reputation as a dependable, durable player and missed only one game in his four-year NFL career.
"It is a great honor and privilege to be named this year's NFLPA Black College Football Pro Player of the Year," Hargrave said. "I've been inspired by so many great HBCU players who came before me, like South Carolina State's own Robert Porcher and Donnie Shell, so it means a lot to get an award like this."
Hargrave was recognized during the Black College Football Hall of Fame Induction Ceremony on Feb. 22, in Atlanta. The 2020 BCFHOF class featured Earl "Air" Harvey, James Hunter, Robert Mathis, Erik Williams, head coach Joe Taylor and MEAC Commissioner Dr. Dennis E. Thomas.
Get local news delivered to your inbox!
Subscribe to our Daily Headlines newsletter.