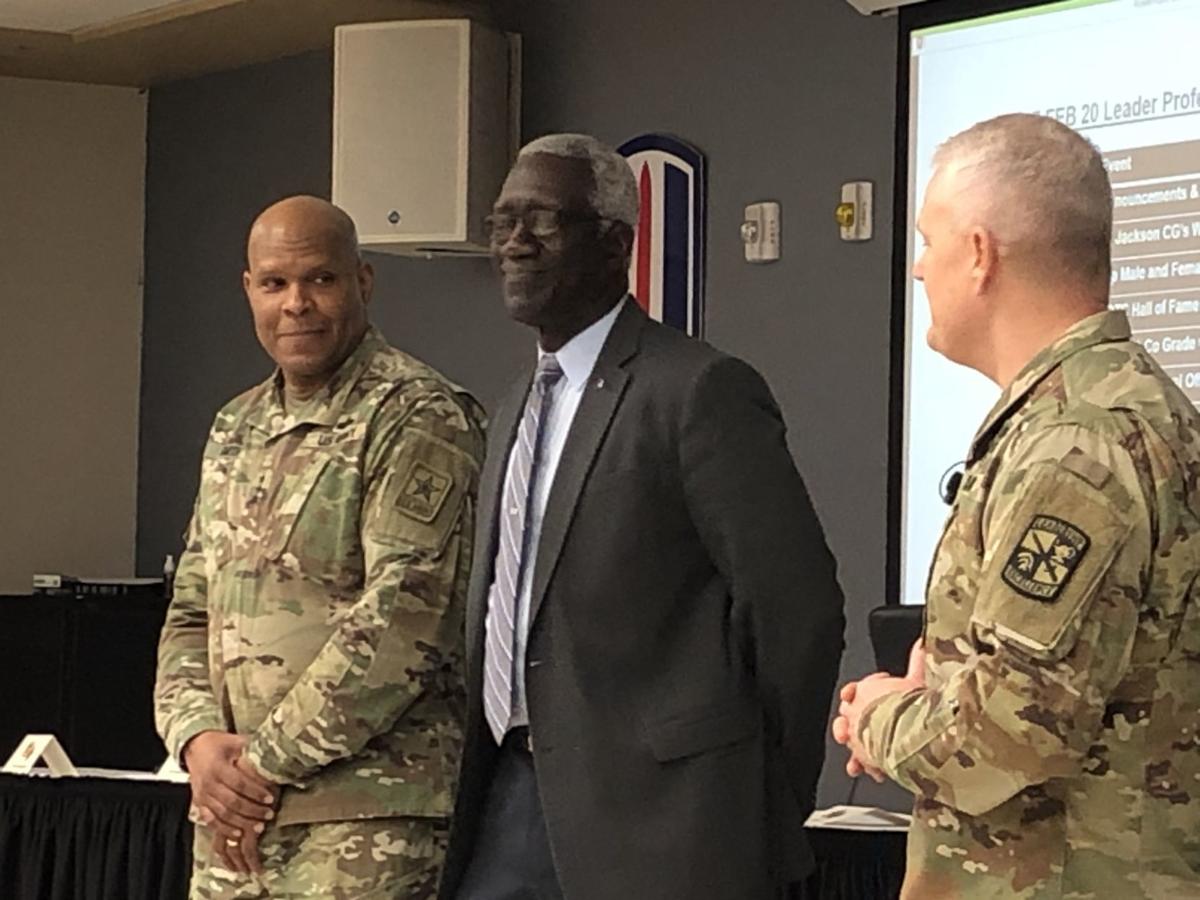 FORT JACKSON -- Retired Maj. Gen. Abraham J. Turner -- former Fort Jackson commander, South Carolina native and South Carolina State University graduate -- on Friday was inducted into the ROTC Hall of Fame.
The induction of Turner and Lt. Gen. Leslie C. Smith, the current inspector general for the Office of the Secretary of the Army, came during the Leader Development Symposium 2020 at Fort Jackson.
The Hall of Fame honors graduates of ROTC who have distinguished themselves in military or civilian pursuits. It was established in 2016 as part of the ROTC Centennial celebration.
In addition to serving as commanding officer at Fort Jackson, Turner served as chief of staff of the U.S. Strategic Command at Offutt Air Force Base in Omaha, Nebraska.
His experience also includes service as chief operations officer for the U.S. Army Training and Doctrine Command at Fort Monroe, Virginia; assistant division commander for operations for the 82nd Airborne Division at Fort Bragg, North Carolina; chief and head of the Army Liaison Element for the U.S. House of Representatives; and adviser and special assistant to the U.S. Secretary of State in Washington.
Turner received a bachelor of science in music from S.C. State. While attending the U.S. Army War College, he earned a master's degree in public administration from Shippensburg University, Pennsylvania.
Roughly 300 cadets from schools including S.C. State were to attend Friday's symposium, which brings together Army generals with the students for a day focused on mentorship and leader development.
Last year, the event was held at Fort Jackson because it is a central location where cadets could easily commute for a day. The event began at S.C. State in 2018 with more than 200 cadets from seven ROTC battalions participating. It was developed and orchestrated by S.C. State graduate and Lt. Gen. Stephen M. Twitty, who currently serves as the deputy commander for U.S. Army European Command.
The Fort Jackson commander is Brig. Gen. Milford H. Beagle Jr., also an S.C. State graduate.
Get local news delivered to your inbox!
Subscribe to our Daily Headlines newsletter.