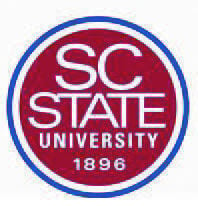 South Carolina State University is setting goals for its fundraising and laying the groundwork for a future capital campaign.
Georgia-based Jennings & Associates has been selected as a fundraising consultant to help craft a capital campaign, including developing a feasibility study.
During a virtual meeting of the S.C. State trustee board last week, Associate Vice President for Development Dr. Gwynth Nelson reported the consulting firm has already conducted interviews with faculty, staff and alumni.
Letters are also being sent to groups, including corporations and faith-based organizations, and "we are conducting six focus groups that include young alums, alums, friends of South Carolina State, the corporations and others next week," Nelson said.
She said the university's consultant will, "create a preliminary report by the end of this month to present to myself and the president and the chairman of the board to go over next steps."
"Hopefully all of that will be completed by the end of this month," Nelson said.
Sonja Bennett-Bellamy, the university's vice president for institutional advancement and external affairs, announced a list of major gifts. It included $70,000 from the Charlotte Alumni Chapter for the university's general scholarship fund.
Current fundraising initiatives include a 40 Under 40 initiative which is designed to recognize leaders who have made a difference in their fields.
Trustee Hamilton Grant said, "These nominees will (also) be charged with ... raising or donating $1,000. So this $40,000 annually will go towards student balances for returning students because we know South Carolina State really doesn't have a recruiting problem. We have a retention issue.
"Most students do not return back to campus because of financial means. So this is an attempt to help, one, curate a new demographic of young donors, as well as keeping students at South Carolina State."
Bellamy said there has also been work on faculty, staff and alumni giving campaigns, along with an annual fund campaign.
"Also, Dr. Nelson and the team are in the process of identifying and submitting proposals to at least five foundations. That's a fairly untapped area," she said.
There are also efforts to recruit more members into the Miller Society, the university's elite giving society.
The university's fundraising goals include increasing overall giving to $3 million, increasing the alumni giving rate to 25 percent, increasing the faculty and staff giving rate to 50 percent and increasing corporate giving to $5 million in the next year.
"We also want to build and strengthen comprehensive relationships between our area and various alumni, friends, supporters, alumni chapters, faculty and staff, business and community partners, and we want to establish a comprehensive student giving campaign that we hope will boost our student giving rate to at least 30 percent," Bellamy said.
Along with engaging trustee board members in fundraising activities, "we also want the president to dig into his treasure chest of personal and professional networks to bring out more of those prospects," she said.
In addition to reestablishing a pre-alumni council to spark student giving initiatives, "we want to create a binary fundraising and communications plan targeting alumni," Bellamy said.
Trustee John J. Funny, president of the S.C. State National Alumni Association, said, "The alumni and alumni association gave roughly 50 percent of the total giving for the ending of the last fiscal year. I just want to make sure the board understands that. It plays a significant role to how successful the university is. ... We want to increase our giving so that we can better position the university."
Grant said, "The alums have so much influence, and they help us out time after time. Again, I would hate for us not to have a better and stronger relationship with them, especially given the numbers that were projected and budgeted for the next fiscal year."
Bellamy said, "Our database holds somewhere in the neighborhood of about 27,000 alumni worldwide. ... So imagine if we had all 27,000 really engaged. So that is a part of our mission, is to actually go out and work with the alumni association, work through these other relationships that we have to really identify those people and to bring them back into the fold to support the university."
She also reported that the university has a new website and the Institutional Advancement office will be helping to form a special committee to drive the creation of web content "and bring that all together once we have identified a vendor."
The IA office has also been promoting the university's distance learning capabilities amid the pandemic.
Bellamy also reported that she will move forward with the creation of a Board of Visitors.
"We're going to continue to vet it for the particulars, the responsibility of the members, expectations, their roles, bylaws ... all of the above and, of course, to make sure that we are in line with all legal and SACSCOC standards," Bellamy said.
S.C. State National Alumni Association
Funny reported on the various initiatives that the association has been participating in, including a Bulldog Better initiative.
"Bulldog Better is trying to reach ... those 27,000 alums that are not connected with the alumni association or the university. So we're hosting a series of casual conversations just to connect with these individuals ... so that we can rally more support for the university," Funny said.
The national alumni association, which includes 37 chapters nationwide, has grown 20 percent, with four chapters recently added in Macon, Georgia; Jacksonville, Florida; Indianapolis, Indiana; and Tampa, Florida.
"We're very excited that this year we actually got 162 graduates to join the association," Funny said.
The association has also awarded scholarships to freshmen this fall and is in the process of developing standard operating procedures "that the organization can continue to advance and grow."
The association is also partnering with Joseph Thomas, director of the university's Career Center, and his staff to assist students in career development.
"We're putting on webinars to assist them with interview techniques, strategies, preparing for the future, talking about career opportunities. We're really excited about the partnership we have with the university's Career Development Center," Funny said.
Get local news delivered to your inbox!
Subscribe to our Daily Headlines newsletter.