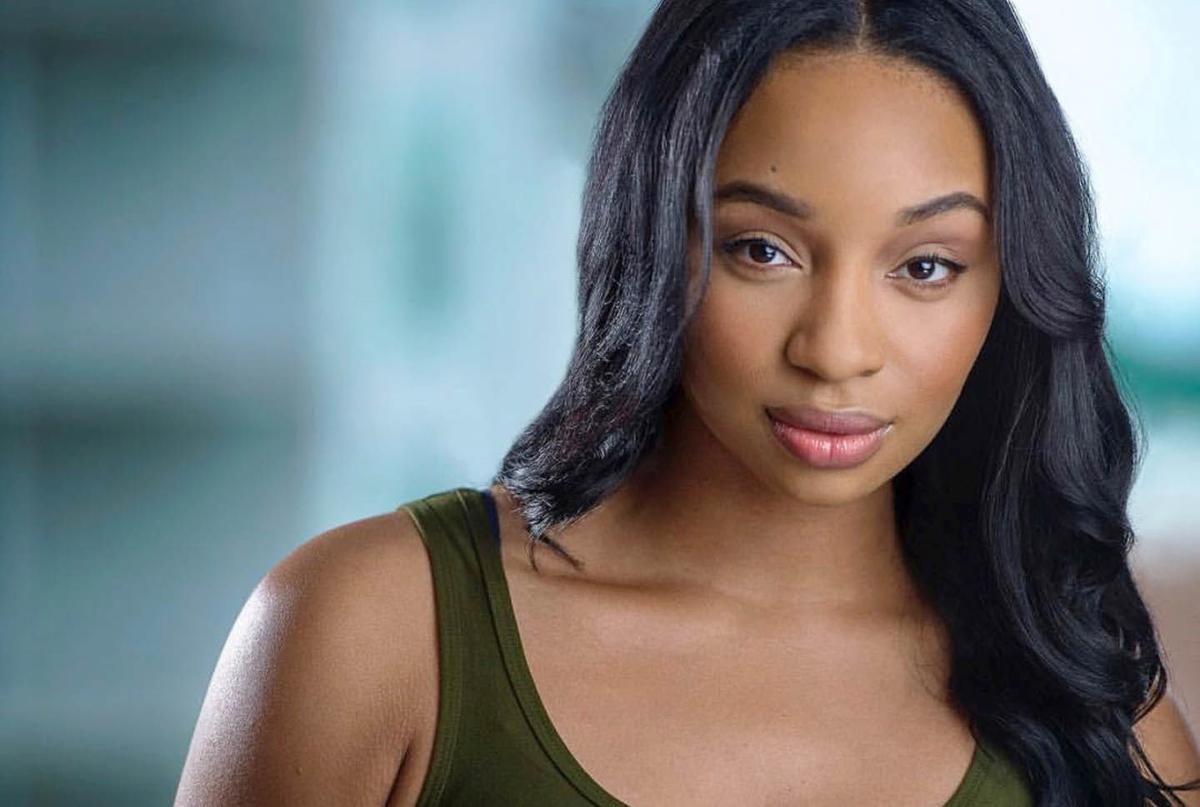 South Carolina State University graduate Taylor Johnson is looking forward to making her national debut as an actress in a film to air on Aspire TV on Aug. 24.
Johnson, 26, graduated from S.C. State in 2015 with a degree in mass communications and broadcasting. She and fellow S.C. State students Tradio McCoy and Valerie Mbamalu were hosts of their own self-produced talk show, "We are Front Row."
The mass communication majors started the YouTube talk show in 2013, addressing topics ranging from police brutality and racial stereotypes to interracial relationships and the evolution of hip-hop.
Johnson then developed her own show, "Taylor Takes On," which she said is now "on pause" as she explores other opportunities in writing and acting.
She is set to star in "The Portrait," a film directed by Claflin University graduate and Orangeburg native Alan M. Brooks. The film will be shown at 8 p.m. Saturday, Aug. 24, on Aspire TV.
"I moved to Atlanta because I wanted to pursue a career in acting. Although writing is my number one passion -- I love to write and I'm actually a screenwriter now -- Alan Brooks reached out to me and was like, 'I want you to do your first film. I believe in you. I'm writing this film called 'The Portrait' and I want you to be in it,'" said Johnson, who was hesitant at first.
"I was like, 'Oh, I don't know. I'm just starting off.' Anyway, I got in there and nailed it. I think we shot 'The Portrait' back in 2017 and from there it's just been slowly growing," she said.
Launched by former NBA star and businessman Magic Johnson in 2012, Aspire TV is a network channel targeting African Americans.
"The Portrait," is part of the network's Urban Indie Film Block, its newest programming block featuring the best of urban short film by the next generation of great filmmakers. The programming block features films that depict everything from love stories, romantic comedies and dramas to action and sci-fi.
Johnson said it was a blessing for the film to have caught the attention of an employee at Aspire TV.
"The Urban Indie (Film) Block is not something that you get to submit to. They have to like your work. ... It has to be something popping where everybody wants to see. So somehow one of the people that worked at Aspire TV fell in love with it. They were like, 'We have to put this out there. This is good,'" she said.
"So that's honestly how it got on there. It's been really a true blessing. With so many people who are trying to get started in the business, they don't have these opportunities," Johnson said.
The film stars Tray Chaney of HBO's "The Wire" and Bounce TV's "Saints and Sinners," along with Dee Dubois of "Boo! A Madea's Halloween" fame.
Johnson plays a secretary named Carmen in the film.
"The film is starring Tray Chaney. In the film he's just like this workaholic dad that never has time for his son. So I'm kind of just like his go-to person. He goes out of town and comes to see me. I kind of just encourage him to not stress over everything and just keep him focused. I'm the secretary who, when he comes to the hotel, helps him check in. We just go way back," she said.
Johnson, who now lives in Orangeburg and is the multimedia coordinator at S.C. State, will graduate from Winter Park, Florida-based Full Sail University with a master of fine arts degree in creative writing on Sept. 6.
She said she loves writing as much as acting.
"I wrote my first web series that was actually on YouTube and is getting a lot of views as well. It's called 'Groads Bay High' and follows the trials and tribulations of a group of high school students and the dramatic events occurring in their lives inside and outside of the classroom," Johnson said.
"I'm just big on writing. Filmmaking is my strongest point right now. I've gotten a lot of great feedback from my godfather, who is pretty big in the industry. He actually allowed me to meet and sit down with Mark Swinton, who is like Tyler Perry's right-hand man, the executive producer of 'The Haves and the Have Nots.'
"I had an opportunity to go to Tyler Perry Studios and just meet with him as a mentor. He really inspired me to just push forward in film. Honestly, I just love seeing how everything is just playing out from TV and now this," she said.
Johnson enjoys telling stories and said acting is one way to do that, too. She said acting is different, however, from what she was doing in television.
"With acting, you're not yourself. You have to tap into being someone else and bringing that character to life. In acting they always say: Be and leave it. So if you believe it, you be and then leave it right there, like you be that person," she said.
Johnson, who has nearly 17,000 Instagram followers, foresees doing more acting in the future.
"For sure. I don't know what will happen with this, but something tells me that something great is gonna come from this if I just stay consistent. It's a challenge sometimes being in Orangeburg, having to drive these different places and get this done instead of like being actually where the industry is.
"But it's never stopped me from still doing it. So I definitely plan to continue this as a lifelong thing; writing for sure is lifelong for me. I'm working on a more '90s-based project now because I'm big on the '90s and love stories. I'm writing this project entitled 'Love Blu Rose.' It's like putting 'Love and Basketball,' 'Brown Sugar,' and 'Waiting to Exhale' all in one meeting," Johnson said.
She added, "I will say the writing will be before the acting for me. Writing is my first love."
Johnson is the daughter of Virgin Johnson Jr. and Charlene Johnson and has a brother, Trey.
"I want to thank my parents and my brother for continuing on the journey with me and just believing in me. I want to encourage those who are in Orangeburg to never stop believing. God is a God that does all things in his timing. So I just tell anyone, especially the youth in Orangeburg, to never stop believing," she said.
Viewers can check their local listings for Aspire TV on Spectrum and DirecTV.