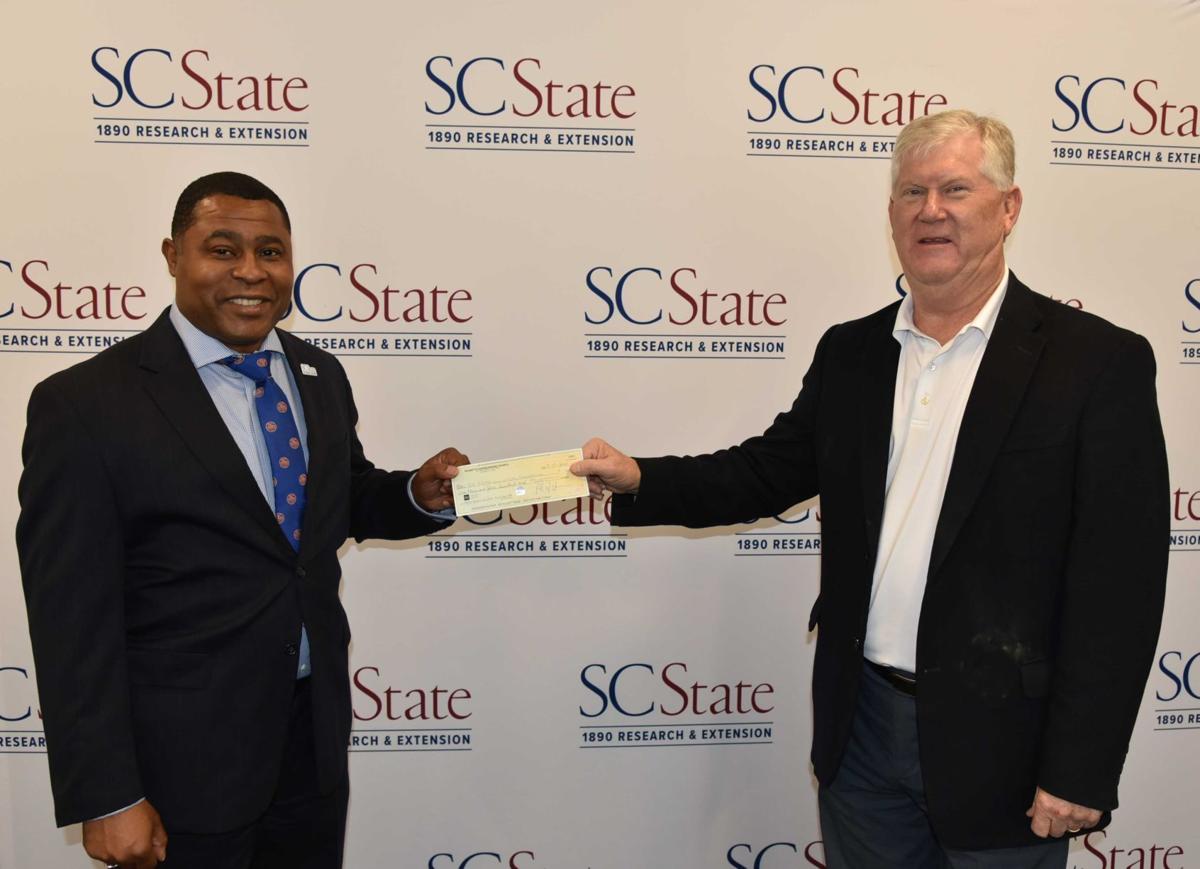 South Carolina State University 1890 Research & Extension Program will invest in the advancement of its mission to improve quality of life with the development of the SC State 1890 Fund, program officials announced Monday.
The SC State 1890 Fund will elevate resources that will create opportunities of access for communities, families and individuals who are deeply connected to SC State 1890.
"We are excited to launch the 1890 Fund," said Dr. Louis Whitesides, vice president and executive director of SC State 1890 Research & Extension. "As we experience a tremendous rate of growth to better serve the citizens of South Carolina, the generous contributions donated to the fund will allow us to serve as a catalyst for progression in communities across South Carolina."
SC State 1890 administrators have already received its first investment from a significant strategic partner, the Palmetto Agribusiness Council (PABC), which supports the advancement and economic development of agriculture and forestry throughout the state. Members of the council contributed $1,500 to the 1890 Program, which serves as the public service arm of SC State.
"During these very unique and trying times, the Palmetto AgriBusiness Council has been blessed to grow our valued membership base," said Ronnie Summers, CEO of Palmetto AgriBusiness Council. "Recently, our board of directors decided for the first time to contribute to several entities involved in promoting and educating the citizens of South Carolina as to our state's number one industry, agribusiness. SC State 1890 is a valued member of the S.C. agribusiness community. PABC is very pleased to include the SC State 1890 fund as one of the recipients of this contribution."
"I want to thank Ronnie Summers and the Palmetto AgriBusiness Council for being one of the first contributors to this initiative. This gift represents the quality of partnerships we want to establish with organizations like PABC. We look towards engaging our existing partners with similar opportunities and will continue to identify potential partners who will recognize the value of supporting the good work being done through SC State 1890 and share the same vision of providing opportunities of access," said Whitesides.
Formally developed in December 2020, the 1890 Fund was established to support various initiatives, including student scholarships, professional development and faculty and staff support.
"The 1890 Fund will be used to grow our students, faculty and staff and allow us to work collaboratively on projects by using resources that are generated in addition to state and federal allocated funds," said Dr. Lamin Drammeh, director of strategic initiatives, evaluation and engagement. "The foundation aligns with 1890's strategic vision of elevating, educating and innovating everyone associated with 1890."
Donations to the SC State 1890 Fund will be received by the SC State University Foundation. All contributions are tax-deductible and can be designated for specific purposes and programs in addition to unrestrictive giving.
Drammeh notes that when giving, contributors can donate amounts that align with the program's 1890 brand identity by giving recurring or one-time gifts of $1.89, $18.90, $189, $1,890, 18,900.
To get involved and donate to the SC State 1890 Fund, visit scstateconnect.scsu.edu, and list 1890 Foundation under donation information.
To learn more about the SC State 1890 Research & Extension Fund, contact Lamin Drammeh at ldrammeh@scsu.edu.