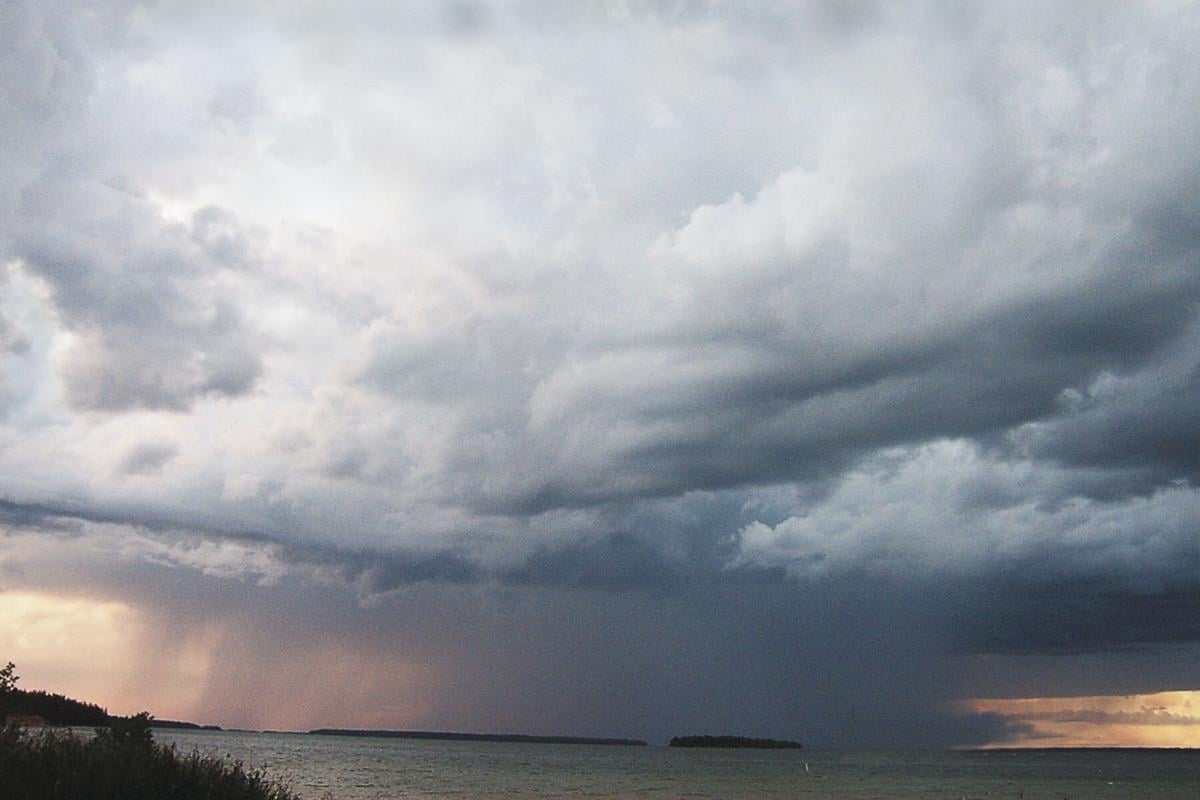 Several area schools have announced they will be closed or operating remotely on Thursday as the T&D Region braces for the possibility of severe weather, including tornadoes.
"The Storm Prediction Center has upgraded our area to a moderate risk outlook with a 45% damaging wind probability and 15% tornado probability with the possibility of a few strong/significant tornadoes," Orangeburg County said in a press release.
The National Weather Service is predicting the most severe weather will arrive between noon and 6 p.m.
It says the hazards and impacts include the possibility of:
• Widespread damaging wind gusts over 60 mph
• Isolated but possibly strong, long-lived tornadoes
• Downed trees and power lines, as well as damage to structures
Orangeburg County announced it will be closed on Thursday due to the weather. That does not include emergency services, the sheriff's office, the detention center, EMS, buildings and grounds or public works, which have their own emergency procedures.
"The decision was not made lightly. Because our county is nearly 1,200 square miles, the timing of these incoming storms will affect different parts of the county throughout the day," the county's release said.
More information can be found at www.orangeburgcounty.org. Payments can be made online at the website or at the drop box outside.
Orangeburg County
School District
Orangeburg County School District employees will work remotely on Thursday. All schools and offices will be closed and students will learn remotely.
Also, all athletics, extracurricular activities and other activities scheduled for Thursday have been cancelled.
Students were already scheduled for virtual learning on Wednesday and Thursday so teachers could receive their coronavirus vaccinations, so their schedules will not be changed by the storm.
The district does not anticipate a change to Friday's schedule.
Andrew Jackson
Academy
AJA Head of School Jamie Barnes said, "We're actually just not coming in at all. We've already canceled school."
Bamberg School
District 1
Superintendent Dottie Brown said, "We are reverting to an e-learning day tomorrow for all students.
"All athletics, all after-school events are also canceled. We got the emergency service warning alert at about noon today, and I met with the administrators. We made the decision, and the announcement went out."
Bamberg School
District 2
The district announced, "All Bamberg School District Two students will receive virtual instruction on Thursday, March 18. Lunch deliveries will be made early. The district will return to its regular schedule on Friday, March 19."
Barnwell District 19
Superintendent David Corder said, "We will be closed on tomorrow. It will be a virtual learning day. All of our schools and offices will be closed."
Calhoun County
School District
Superintendent Dr. Steve Wilson said Thursday will be a virtual learning day. All athletic and other after-school activities have also been cancelled, he said.
Holly Hill Academy
Holly Hill Academy is closed Thursday
Orangeburg
Christian Academy
Orangeburg Christian Academy is closed Thursday.
Orangeburg
Preparatory Schools
OP announced on its website that both the upper and lower campuses will revert to a virtual learning day because of the severe weather forecast. Athletic events, practices and other activities have also been canceled.
Claflin University
Claflin will implement an "Emergency E-Learning Day" on Thursday. All classes will be held online, and students are encouraged to check Moodle for instructions from professors.
Students will not be penalized if they are unable to attend classes due to power outages and other issues.
University offices will be closed on campus, but personnel will work remotely.
The University Dining Center will operate on Thursday during the following hours:
• Lunch: 11:30 a.m.-1:30 p.m.
Jazzman's Café and Pizza Hut will be closed. There will be no late-night dining.
Orangeburg-Calhoun
Technical College
OCtech's classes and virtual activities will be canceled and the campus closed Thursday. Regular operating hours will resume Friday.
South Carolina
State University
South Carolina State University will close Thursday.
Faculty and staff are not to report to campus unless they are considered essential employees. Employees should check with their supervisors to determine whether they meet the criteria for essential.
Normal operations are set to resume at 8:30 a.m. Friday.
Weather aware
The public should make emergency preparations now, including:
• Create a communications plan with your family before severe weather hits.
• Know where to go if a tornado watch escalates to a tornado warning. Safe rooms and storm shelters save lives.
• Have emergency supplies in place at home, at work and in the car.
• Have the ability to listen to local officials and the National Weather Service for local updates regarding watches and/or warnings.
• Evacuate if advised by local authorities.
• Include pets in your emergency plans. If microchipped, ensure registration information is current.
• Make sure to keep digital records and/or pictures to identify your pet after a disaster in case you become separated
Basic emergency
supply kits
Kits could include the following:
• Water (one gallon per person per day for at least three days, for drinking and sanitation)
• Food (at least a three-day supply of non-perishable food)
• Battery-powered or hand crank radio and a NOAA Weather Radio with tone alert
• Whistle (to signal for help)
• Dust mask (to help filter contaminated air)
• Plastic sheeting and duct tape (to shelter in place)
• Moist towelettes, garbage bags and plastic ties (for personal sanitation)
• Wrench or pliers (to turn off utilities)
• Manual can opener (for food)
• Cell phone with chargers and a backup battery