Enhancing school safety, strengthening teacher retention efforts and building a solid administrative team are among the goals of the candidates seeking the at-large District 9 seat on the Orangeburg County School Board.
The District 9 candidates are Deborah B. Brunson, Gene Gartman Jr., Anna S. Jacobs and Laurie Sibley.
Voters will head to the polls on Nov. 6 to elect candidates for the nine seats on the board. The board will serve the single district formed by the merger of Orangeburg Consolidated School Districts 3, 4 and 5.
The first seven seats will be for single-member districts matching the Orangeburg County Council district lines. The eighth and ninth seats are at large, meaning every voter in the county can cast a ballot in those races.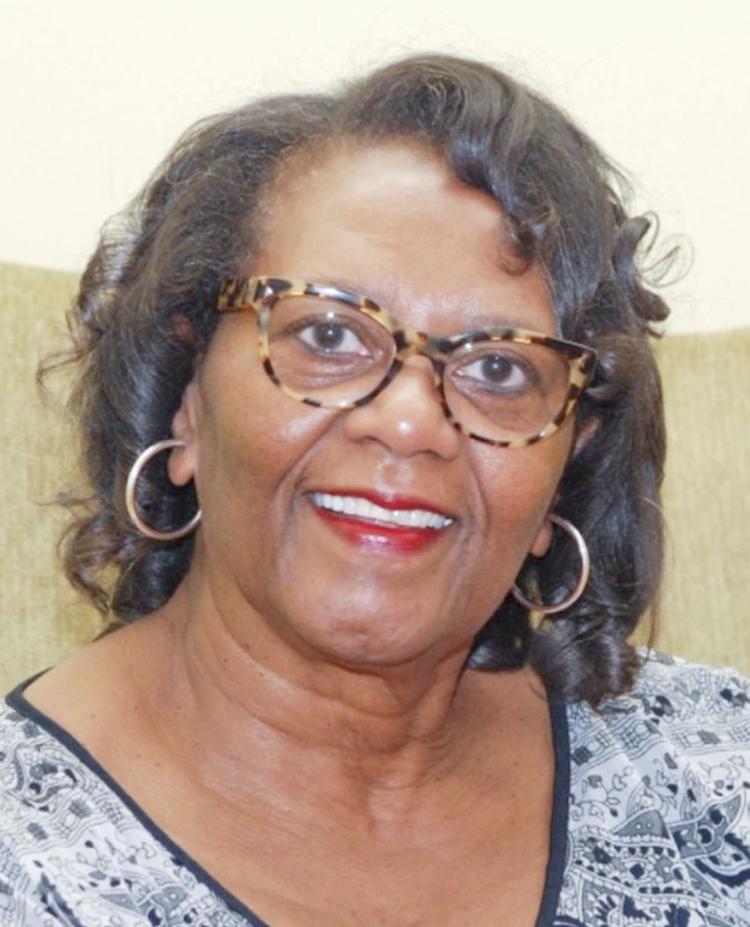 The Orangeburg native attended the public schools of Orangeburg County, where she has also worked for the past 45 years in education.
"I spent 20 years in Orangeburg 5 and 25 years in Orangeburg 3. I've worked as a teacher, school counselor, assistant principal, principal and I've worked as a district office director. I feel that I bring that knowledge and experience to the board. I'm certified in nine areas, to include superintendent, and I also hold a doctorate degree in educational administration," Brunson said.
"I think I bring a wealth of knowledge and experience to the school board. I have grave concerns these days about school safety, the shortage of teachers and the county being able to retain good teachers. A lot of that has to do with the rate of pay that we offer teachers" and class size, she said.
Brunson added, "Our ultimate goal is to prepare our students to be college and career ready when they graduate from high school. So it's imperative that we be able to retain good teachers in the county and pay them like we should.
"I do believe that investing in our children now assures them a future, where they will be college and career ready. ... Not only have we invested in them, but we're also investing in the future of Orangeburg County."
Brunson said a school board must have a vision and be accountable to those it serves.
"I believe that board members need to be responsive and receptive to parents, staff and students and encourage dialogue. That's how you know what's going on in the school. ... And I think anyone who has a concern has a right to be heard," she said.
"Basically, that's why I'm running. I attended the schools here, along with all of my children and grandchildren. I have grandchildren who are currently in the county schools, and I think we've accomplished a lot here," she said.
She hopes consolidation creates a "level playing field" where all students can be successful.
"Sometimes when you look at school districts, you're looking at the haves and have nots. ... I think we just can't concentrate on districts where resources are plentiful in a county, but across a county. All children need to have equal access to a quality education," Brunson said.
Gene Gartman Jr.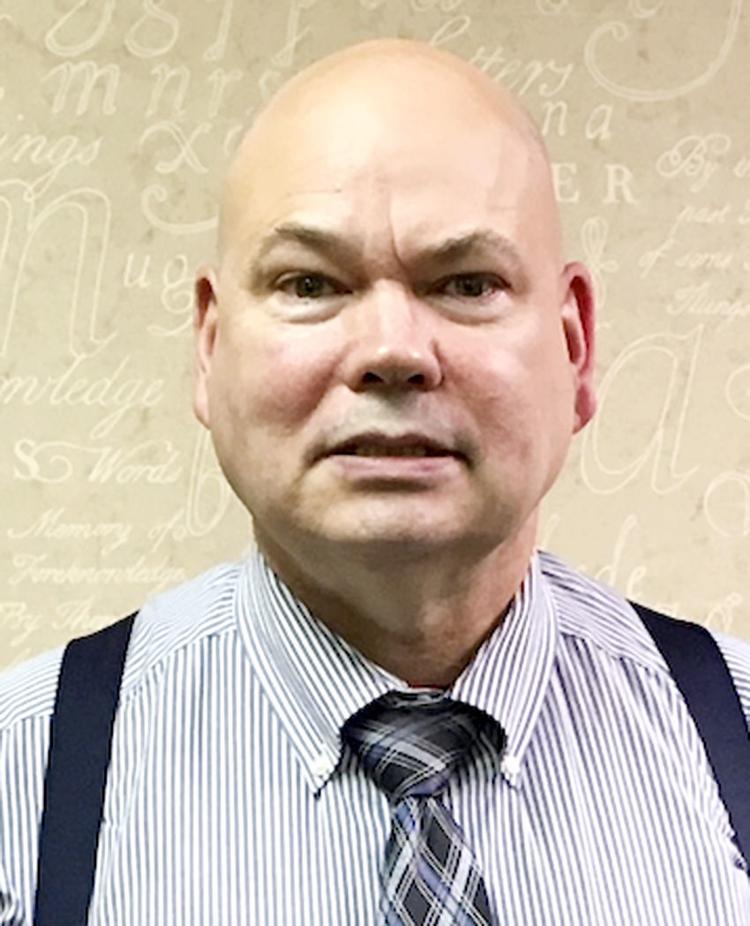 The Orangeburg-Wilkinson High School graduate attended The Citadel and went on to graduate from Excelsior College in Albany, New York, where he earned associate's and bachelor's degrees in liberal studies, with a focus in administration and management.
He retired from the U.S. Army after 20 years and is a former veteran outreach program coordinator with the state Department of Employment and Workforce. He works with the Dalton House for Veterans and Nonveterans as marketing and outreach director.
"We run a very successful operation. Other than that, I'm the executive director of the nonprofit Help U Project that helps the disadvantaged, the low-income people that need help. Also, we just started a jobs network. We're only two years old," Gartman said.
As a board member, Gartman said he will work to address repairs needed at schools throughout the county as well as school safety.
"I don't think we're proactive about school security. ... We should also have school resource officers at the entrances of the schools when the students filter in, not in some office drinking coffee at 8 o'clock in the morning. I'm very concerned about security," he said.
Gartman added, "I'm very interested in listening to all the constituents, parents and people in the community that are concerned about the welfare of the children. I think the children should come first. I think it's very important. I'm also concerned about the base salaries being fair now that we're consolidating a school district.
"We need to make sure that someone is not disadvantaged on their payroll and getting a lesser salary than someone at, say, Orangeburg-Wilkinson or Clark Middle School. We want this to be level across the ground."
He also said he will bring his ability to work well with others to the board.
"No matter what, I work very well with others. I'm not saying that I would apply any leadership skills, but I think we could come together with any type issues that we have on the board and work them out amicably," he said.
"Keeping the tax base down" is another of his priorities.
"I think we've got to keep an eye on these taxes. I know they're talking about the possibility of increasing taxes because of this consolidation. I will be trying to do everything in my power, with the board, to keep that from happening," he said.
He hopes consolidation will lead to fewer upper-level positions, which will allow lower-level salaries to be increased without raising taxes.  
"I think that those salaries should be applied across the board to bring everyone up to equal pay scales. Everyone from food service workers in the cafeterias to teachers should all be getting a good salary for the school system because the children come first," he said.
"The children deserve the most motivated people they can have to take care of them and teach them so that they become better students. ... I would also like to see us put a focus on recruiting people that are interested in becoming teachers from the local universities," Gartman added.
Anna S. Jacobs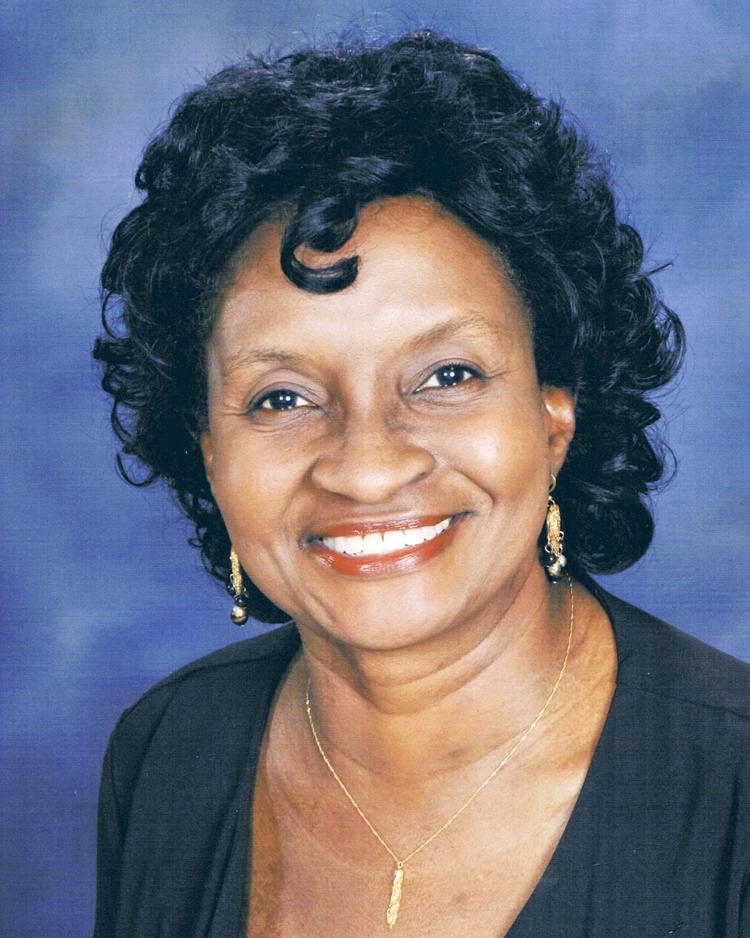 The Charleston native came to Orangeburg when she started college in 1972. She is a retired public school educator with more than 41 years of experience in education.
"I spent 25 years in the classroom as a teacher, then I went on and had 16 years at the school and district level as an administrator. I'm a certified grants writer and manager. When I got into administration, it was to be the supervisor for the visual and performing arts program for OCSD5, and I have over seven years of school board governance," Jacobs said.
She received her bachelor's degree in visual arts education from South Carolina State University before earning a master's degree in school administration.
Jacobs started her teaching career as an art teacher at Union High School before retiring from OCSD5.
"And then I started working as an independent contractor for other school districts, including the charter schools such as Felton as well as the High School for Health Professions. So I've done a variety of things. And I also served as an adjunct professor for South Carolina State as well as Claflin," she said.
As a board member, she said she will, "work to ensure that the consolidation of the county's public school system is successful."
"I want it to be effective, and I want it to be equitable for all key stakeholders. I love the vision of the One Orangeburg initiative, and I believe that this new school board will be a crucial component of that vision," Jacobs said. "It will help them to fulfill their vision of making Orangeburg County a wonderful place to work for all of its residents as well as to live, play and learn."
She added, "We know that Orangeburg County has some challenges when it comes to student achievement, but I don't think it's something that's insurmountable and that we cannot overcome if we all put our heads together and work for the good of all children."
Jacobs said consolidation can help facilitate the provision of equitable learning resources for all children.
"We want to make sure that every child has what they need to be successful academically. But at the same time, we also want to create a system that will make sure that the teachers that we place in the classroom have the capacity to provide all students access to a rigorous and relevant learning experience," she said.
"The final piece in all of that is going to be that Orangeburg County has to make sure that we provide comparable salaries, and competitive, for our workforce and make sure that the working conditions for all faculty and staff and employees of the school system is conducive for all," she said.
Jacobs said teamwork will play a critical role in making consolidation work.
"We have to work together as a team. God has given each one of us unique gifts and talents, and I think the people who are elected to this board will be the kind of people who have the knowledge and the skills and the wherewithal to create something really wonderful for the students of the Orangeburg consolidated school system," she said.
Laurie Sibley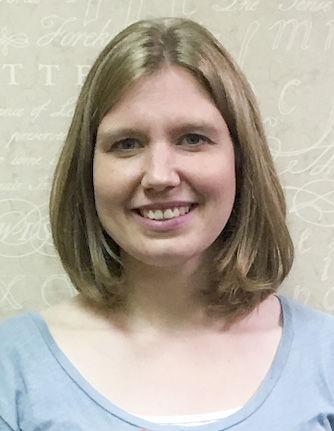 Sibley grew up in Pennsylvania and Ft. Lauderdale, Florida, and now resides in Orangeburg. She and her husband, the Rev. J.P. Sibley of New City Fellowship Church, are the parents of three children.
"I went to college at Furman University in Greenville. I did my undergraduate in elementary education and got my master's in reading education. ... I worked in the public schools. I taught in Spartanburg at a Title I school there, Jesse Bobo Elementary," Sibley said.
She has served as a volunteer at Brookdale, Marshall and Sheridan elementary schools and is a member of the Bootstraps Mentoring Foundation board.
Sibley said her educational experience will serve her well on the board.
"I have experience being in the classroom and being a teacher. So I know that side of things, and I've also been a parent of kids in public schools and a volunteer. So I've seen things from that perspective also," she said.
Sibley added, "There's a discrepancy between Orangeburg public schools and Spartanburg Title I public schools and Greenville. That discrepancy is not fair and it's not right.
"I think this consolidation is an opportunity to make some big decisions, to think in new ways and not keep on doing the same old thing expecting a different result. Be willing to step out and be bold. We need to improve public education for all of our children."
She said she hopes consolidation will give the district a chance to choose a new district-level administrative team wisely.
"We need to be really careful and wise in who we bring into those roles and the expectations that we set. I think every teacher will tell you that the principal can make or break a school with their attitude, their leadership and the way they run things. And I think that's even more true at the district level and the level of superintendent," Sibley said.
What does she hope to accomplish as a board member?
"I want to be a good listener to the parents, students, teachers and principals. They're the ones with the skin in the game, and I really think that I need to be a voice for them and bring dignity to the families," she said.
Another of her goals is to "foster the natural curiosity of kids."
"I want to let them explore and help them to become critical thinkers and problem solvers because they've been part of developing their own learning, and have not just been fed information. ... Education is so much more than the right answer on a test," Sibley said.
She added, "I think we need a balance to educate the whole child and not just the academic part of them, but their physical development and their emotional and social development."
Sibley said a new consolidated board will open the way for everyone to become "out-of-the-box thinkers."
"I think we have to be willing to try new things and not just keep on doing the same thing," she said.