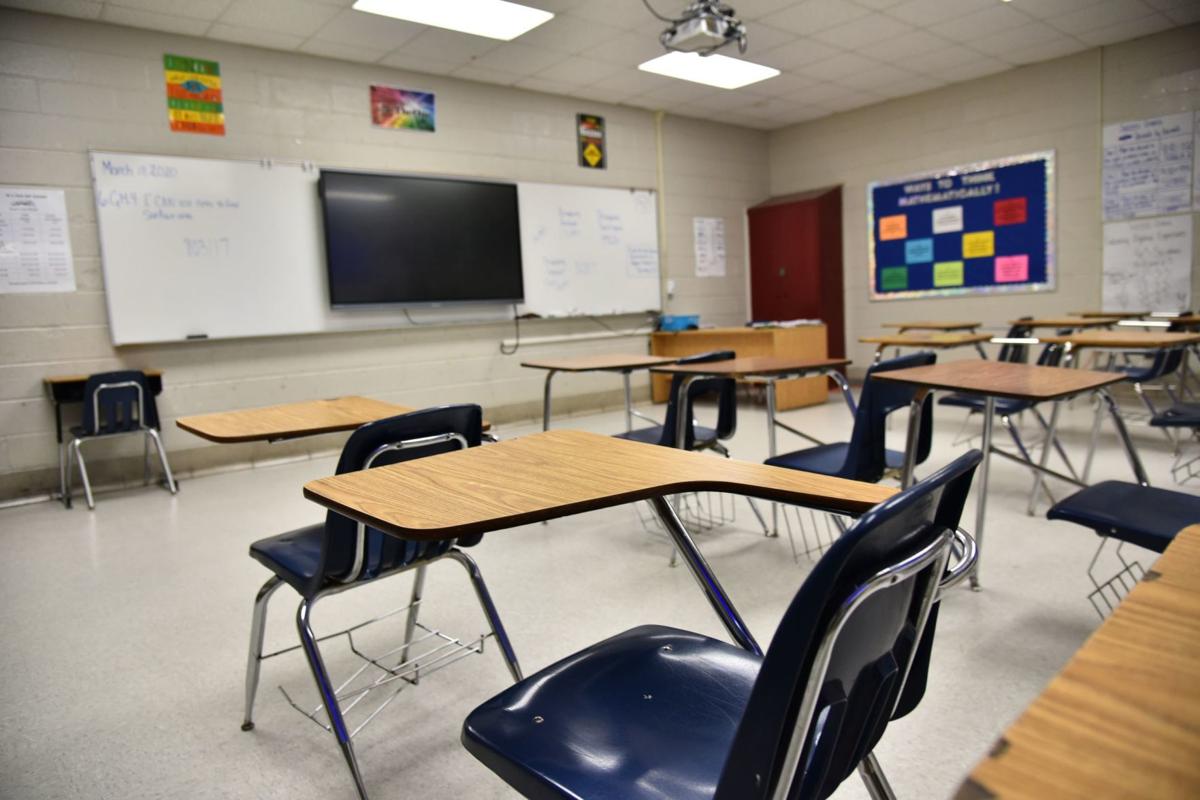 The S.C. Department of Education and local school districts are working together to give students Wi-Fi access.
All schools have ceased on-campus activities and converted to an online learning format because of the coronavirus pandemic.
Many students in school districts across the state live in rural counties where broadband internet is unavailable.
To meet these rural students' needs, S.C. Superintendent of Education Molly Spearman announced that 3,000 buses in the state department's fleet will be available to serve as Wi-Fi hotspots to give students internet access so they may complete online coursework.
"We've had buses equipped with Wi-Fi for quite some time. Different districts have used them in various capacities, but in terms of actually parking them and using them this way, yes, this will be the first time," S.C. Department of Education spokesman Ryan Brown said.
"All of the buses that we've ordered since 2015 have the hardware for Wi-Fi. They also have GPS tracking and air conditioning, pretty much everything. It's kind of the industry standard now," Brown said.
Brown stated that nearly 500 buses have been requested statewide.
Orangeburg County, Calhoun County and Bamberg County District 2 have requested buses.
"So, Bamberg 2 has requested five buses, Calhoun has requested seven buses and Orangeburg has requested 10 buses," Brown said.
Brown said the buses will be parked at various locations around the school districts.
"Because of the social distancing, they won't be on the bus. But, it'll be similar to a Starbucks or McDonalds where if you're within a certain distance you'll have connectivity. If they have a car, they could drive up, if they could ride their bike, they could walk, it just depends on locations," Brown said.
"Locations are actually submitted by the districts themselves. They've chosen those locations that are in areas of need," Brown said.
Dr. Steve Wilson, superintendent of the Calhoun County School District, said that the district's buses are currently being equipped with Wi-Fi to serve as hotspots.
Once that is complete, the buses will be placed across the county, he said.
"We'll disperse these buses in strategic locations such that everybody or families who don't have Wi-Fi will be able to access from the location of these buses," Wilson said.
"Once that happens, we'll blitz out the information to all families," Wilson said.
Dr. Thelma Sojourner, Bamberg District 2 superintendent, said that all of the district's buses are currently in use.
"We're using all of our buses with our drivers to deliver all of our food, ... so for now we're going to stay with Google Classroom using the internet," she said.
"We're still deciding if we're going to have the opportunity to take our buses and park them in the community because right now all of our buses are extremely busy," Sojourner said.
Sojourner noted that the district's high school students can check out personal Wi-Fi hotspots to ensure internet access.
Sojourner also noted that information regarding the buses serving as hot spots will be delivered to students and their families.
Interim Orangeburg County School District Superintendent Dr. Darrell Johnson could not be reached for comment.